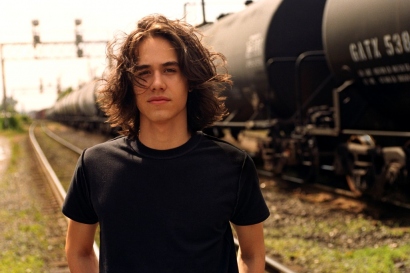 Hello all:
Saturdays guest is Liam Titcomb.
I spent a lifetime hanging out with and travelling the roads with his father Brent..many MANY years ago, when he was a member of 3's a Crowd.
Liam has been signed to Nettwerk Records and has just released a four song  EP called Love Don't Let Me Down.
Liam seems to have learned the art of songwriting and performing very well..because these four songs appear to be just the tip of the iceberg.
Thus, we're pleased to welcome Liam back to CKUA in our second hour.




| | | |
| --- | --- | --- |
| Artist | Song | Album |
| Little Feat | Get up  Stand up  (LIVE) | Live |
| Bonnie Raitt | Right down the line | Slipstream |
| John Mayer | Queen of California | Born and Raised |
| Chuck Leavell | Boots and Shoes | Back to the Woods |
| The Wood Bros | Twisted | Loaded |
| The Who | Summertime Blues (very live) | Live at Leeds |
| CSN and Young | Deja Vu (live) | Bridge School Vol 2 |
| Robert Randolf | Memphis Beat | We walk this road |
| Chris Isaak | Trying to get to you | Beyond the Sun |
| Michael Rault | Let me go out | Ma- Me-O |
| JJ Cale – Clapton | Danger | Escondido |
| Liam Titcomb | Love don't let me down | EP..love don't let me down |
| Liam Titcomb | Interview | |
| Liam Titcomb | Map of me | Love don't let me down |
| Delbert McClinton | Maybe someday baby (live) | Live from Austin |
| Bruce Springsteen | Shackled and Drawn | Wrecking Ball |
| Annie Lennox | Waiting in Vain | Medusa |
| Sam Cooke | Lil Red Rooster | Night Beat |
| Ray Charles | I got news for you | Genus+Soul=Jazz |
| Lyle Lovett | White Boy lost in the Blues | Release me |
| Black Keys | Hold me in your arms | Thickfreakness |
| John Lee Hooker | Mr Lucky | Mr Lucky |
| Marvin Gaye | Pride and Joy | Best of |
| Leonard Cohen | Closing Time (live) | Songs from the road |
| | | |