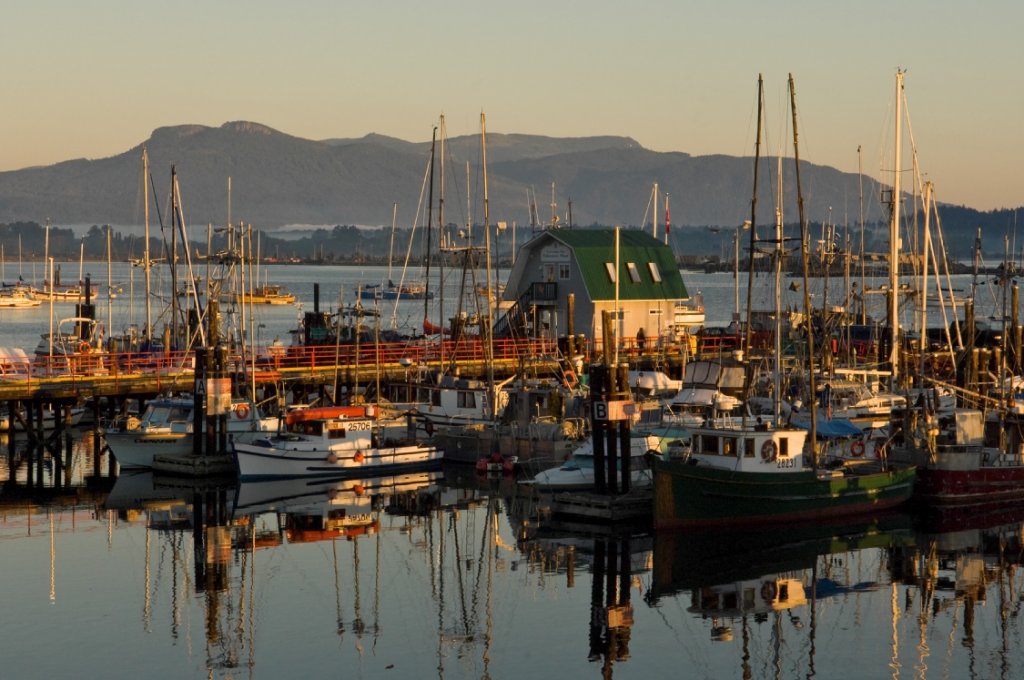 Podcast: Play in new window | Download
Subscribe: RSS
The Wine Diva
has two dozen wines for the Season. Falling in Love with Autumn Wines
We travel to
Cowichan Valley
on Vancouver Island for their wine festival.
Sean Heather – One of the most interesting restaurateurs in Vancouver enters the Hall of Fame.
[divider]
THE SHOW
Daenna van Mulligen
returns as The Wine Diva.
Falling in Love With Autumn Wines.
It's that change of season ..heading fully into Fall. Most of us start looking for more "involved"
Wines..switching from the bright and light of summer to bigger reds and more complex whites.
The Diva brings it…
If you miss info..it's always listed here and on her website.
 Peter Lehmann 'Portrait' Shiraz, Barossa Valley, Australia
 Castiglion Del Bosco Rosso di Montalcino DOC, Tuscany Italy
Allegrini Palazzo della Torre, Veronese, Veneto Italy
Antinori 'Peppoli', DOCG Chianti Classico, Tuscany Italy
Montebuena 'Cuvee KPF' D.O. Rioja, Spain
Plume Cabernet Sauvignon, Napa Valley California
Brazin Old Vine Zin, Lodi California
Tinhorn Creek Chardonnay, Okanagan Valley BC
Quails' Gate Chardonnay, Okanagan Valley BC
Howling Bluff 'Summa Quies" Pinot Noir Reserve, Okanagan Valley BC
Altos Las Hormigas, Malbec Classico, Mendoza Argentina BC:
Delas Cotes-Du-Ventoux, Rhone Valley, France
Bartier~Scholefield 'BS' Red Table Wine, Okanagan Valley BC Winery
Campo di Sasso Insoglio del Cinghiale, Bibona Tuscany Italy
Blue Mountain Vineyard and Cellars Pinot Noir, Okanagan Valley BC
Evans & Tate 'Metricup Road' Shiraz, Margaret River Australia BC
Belle Glos Pinot Noir 'Clark & Telephone Vineyard', Santa Maria Valley, Santa Barbara, Calif.
Mer Soleil 'Gold' Barrel Fermented Chardonnay, Santa Lucia Highlands
Kettle Valley Viognier, Okanagan Valley BC Winery
La Vieille Ferme Rouge Cotes~du~Ventoux, Rhone Valley France
Sebastiani Chardonnay, Sonoma County
Penfolds 'Thomas Hyland' Shiraz, Adelaide Australia
Whitehaven Pinot Noir, Marlborough New Zealand
Stoneboat Vineyards Pinotage, Okanagan Valley  
www.winediva.ca
[divider]
Cowichan Valley Wine Festival
We're off to Vancouver Island and the annual Cowichan Fall Wine Festival.
Just south of Duncan lies the most beautiful farmland and forests.  The ocean view helps as well!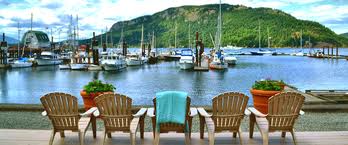 A breathtaking drive over the Malahat Highway or a picturesque ferry ride brings you to the southern end of Cowichan Valley and the communities of Shawnigan Lake, Mill Bay, Duncan and Cobble Hill. Sheltered by a ridge of high mountains to the west and warmed by the Strait of Georgia to the east, the valley has long been called by local First Nations people 'The Warm Land'. Indeed the region boasts the highest average temperature in Canada, which creates ideal growing conditions for almost any crop. Approximately a quarter of Vancouver Island's cultivated land is found in the valley and it's a local tradition to sell products fresh off the farm.
Keep an eye out for vineyards with Tasting Room Open signs, where you can sample aromatic wines that are nurtured by rich soil and the climatic combination of warmth and moisture. Local winemakers work with vinifera favourites such as Pinot Gris, Ortega, and Pinot Noir, along with lesser-known varietals carefully matched to the maritime climate.
Keep an eye & ear out for Blattner Wines.
Valentin Blattner is a grape breeder living on the edge of the Jura Mountains in Switzerland. As a young man he had a vision to breed new grape varieties for a changing world, vines that would not require the usual spraying for fungal diseases that most popular grapes need. Of course these new vines needed to produce wines that were both unique yet reminiscent of traditional wine flavours.
Today in Germany, Switzerland, Belgium, Holland, British Columbia, Ontario and the Canadian Maritime Provinces the dream has been realized. After many years of field trials of the vines and wines, there are finally critically acclaimed wines being released from the Blattner Selections.



My hosts were Linda and Mark Holford of Rocky Creek Wines.

They asked me to host a panel at the winery which I gladly accepted.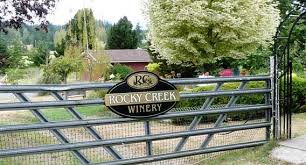 Guests on the panel included:
Treve Ring Sommelier. Writer. Consultant. Editor. Outspoken and opinionated. Perfect!!
Troy Townsin Author (Wine Feast: Eat. Drink & Discover BC Wine) and Host of Time for Wine on CBC Victoria. Great Overview!
Chris Turyk The new voice and face of Unsworth Vineyards. Doesn't look like a dirt farmer.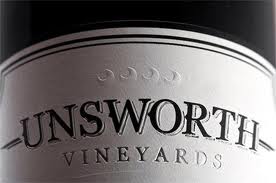 Mark Holford President. Owner of Rocky Creek Winery. And this is his second job!!
Bailey Williamson Winemaker at Blue Grouse. Learned his craft with Michael Bartier at Road 13. Wants to make great bubble.
Tereza Roux Wine Director at Clayoquot Wilderness Resort. Flight Delayed by Fog. Was Missed.
Other guests included:
Tim Turyk and Daniel Gosman Owner and Winemaker at Unsworth Vineyards. 
[divider]
This episode of Tasting Room Radio concludes with long overdue interview with Sean Heather.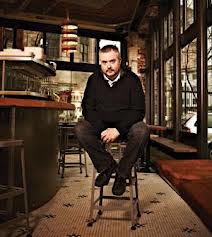 Sean arrived in Vancouver from Ireland with the intention of earning enough money to finance a trip to Berkeley, where he hoped to work with Alice Waters.
He soon realized that the only way to beat the grind of the restaurant business would be to work for himself.
He partnered with his sister Roisin and  soon to be wife Erin. Then he opened the Irish Heather in 1997. He worked behind the bar five nights a week, pouring pints for his regulars, while his wife served tables and his sister worked weekends.
Next came Shebeen Whisky House, which opened in 2000, and then the Salty Tongue Café in 2003. After opening Salt to rave reviews in 2006, Sean's business world grew in leaps and bounds.
Next came Fetch, a coffee kiosk in the old B.C. Electric building at Carrall and Hastings streets, opened in 2009; Judas Goat, a Spanish-style tapas bar next door to Salt, as well as Chinatown coffee shop Everything Café and the Pennsylvania Hotel bakery, all opened in 2010.
There's also Penn Bakeshop, Bitter and his latest project Rainer Provisions.
He has opened and operated highly successful destinations on some of the toughest streets and alleys on the West Coast.
Plus…he quietly supports local charities including The Portland Hotel Society, The Rainer Hotel and Beauty Night Society.
And That's why he's being included into the BC Restaurant Hall of Fame and a very welcome guest on Tasting Room Radio.
http://www.bcrhof.ca/
www.scoutmagazine.ca Gluttony‎
http://www.shophhg.ca/pages/about-us


Podcast: Play in new window | Download
Subscribe: RSS
[divider]
STORIES WE'RE WORKING ON:
The 62nd annual Niagara Wine Festival