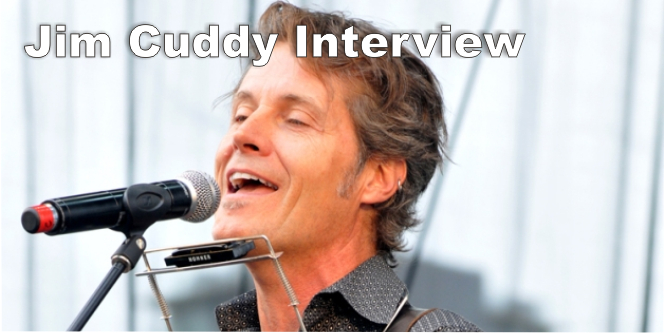 Podcast: Play in new window | Download
Subscribe: RSS
We're talking 
Rutherford Dust
 and the new 
Lake Sonoma
 label with wine partners 
Dan Zepponi (Napa) and Tony Stewart (Okanagan).
Imagine being the Cellar Master at 
240 yr old Veuve Clicquot.
 That's the life of 
Dominique Demarville
. He says Madame Clicquot is still in those cellars.
Richard Parsons
 has run Time Warner, General Counsel for  the White House and many more. His wine mentor was 
Nelson Rockefeller.
Likely one of the reasons why he became the owner of 
Italy's Il  Palazzone
His motto?
  We drink all the wine we can and sell the rest!!
Jim Cuddy from Blue Rodeo
 plays through the West for Gold Medal Plates. We talk about raising funds for Olympians  and why he's all over Spanish Wines.
Martha Wainwright
 was a guest on Mulligan Stew last week. After we got through the music talk we discovered a mutual love for wine. Go figure!
And the 
Wine Diva
 returns with her take on this year's 
Vines Magazine/ Intervin Wine Awards.
Who won best of show and the Gold medal winners from BC.
Daenna was one of 19 judges. This is the inside dope!!



[divider]
THE SHOW
Blue Rodeo
 have just released another album. 
In Our Nature
 is their 13
th
 studio release in 26 years.
Recorded at Greg Keelor's farm, its decidedly acoustic, in part because of Greg's hearing loss.
I made plans to meet Jim Cuddy – his writing and singing partner – in the lobby of the Fairmont Pacific Rim in Vancouver as Jim was touring and playing as part of the annual Gold Medal Plates Culinary Competition.
We talked about the new music and  the addition of guitarist Colin Cripps who plays in The Jim Cuddy Band.
The bulk of the talk will be heard on 
Mulligan Stew @ CKUA radio Saturday Nov 16.
Jim and I always talk wine when we get together.
Because he has given so much to GMPlates, he's asked to be  part of various trips that are auctioned off..so there are  stories there.
He's discovered a new paella dish at Carmen in Toronto and thus he's washing it down 
with Ribera del Duero wines.
Blue Rodeo's 
2014 tour starts
Jan 2-3 in Vancouver.
Alberta dates include
Jan 9  Red Deer
Jan 10/11  The Jube in Calgary
Jan 12  Lethbridge
Jan 16 Fort MacMurray
Jan 17/18 Jube Edmonton
The Devon Cuddy band opens the shows.
www.bluerodeo.com
 

There's also a Mulligan Stew connection to the next guest 
Martha Wainwright..
of the legendary Wainwright/McGarrigle Families.
Her brother is Rufus Wainwright. Her Dad is Loudon Wainwright 111.  Her Mother Kate McGarrigle  lost her battle with Cancer in 2010 just months after Martha had given birth to her first child.
All of those emotions played out in her current album 
Come Home To Mama.
At the end of our conversation..I asked Martha about her relationship with wine and off we went.
Because she's pregnant again, she's stopped drinking but you can tell she's a wine fan through and through.
Way to go Martha.
www.marthawainwright.com
We've aired the story of Plume before on TRR.
A really good Napa Cab that come out of nowhere at $25.00 but  tasted like $35.
It was the result of a partnership between two wine families.
The
Zepponi's
of Napa and
Stewarts
of The Okanagan.
Dan Zeponni first wine memory is planting vines along the Silverado Trail at the family vineyard.
Tony Stewart and his family did the same above BC's  Okanagan Lake at Quails Gate.
Now they're making Plume and introducing a new label into their portfolio –  
Lake Sonoma.
Here's the complete story and how they may just be the Tip of a very large Iceberg.
www.lakesonomawinery.com
www.plumewinery.com
quailsgate
.com

Dominique Demarville is the very lucky Cellar Master at Veuve Clicquot. The makers of fine champagne for 240 years.
Dom says he can still feel the presence of Madame Clicquot in the darkest corners of the cellars.
This quiet conversation made its way through the history of the label, how he felt when he first walked into those cellars and what makes Veuve so unique. We agreed on the value of the bubbles. Best bubbles in the World.
The label has a special place in this world. Whenever someone wants to celebrate a marriage..a graduation, a conquest or to remember someone departed..a bottle of Veuve Clicquot usually finds its way into the occasion. Special place that.
Salute!!

www.veuve–clicquot.com


Richard Parsons/il Palazzone

Former 
Citigroup Inc. 
 Chairman 
Richard Parsons
, whose career in banking and media saw him at the helm of the industries' biggest companies, is betting he can make money in retirement in the wine-rich Tuscan hills.
Twelve years after buying
 Il Palazzone
, a Montalcino vineyard perched on the ancient trail to 
Rome
, Parsons is getting serious about winemaking, turning a hobby into a business. He's built a new cellar he inaugurated with this year's harvest and plans to double production of his finest wine, Brunello, turning Il Palazzone into a profitable activity within five years.
Despite its name
, il Palazzone, or "the big palace"
 is actually quite a small winery making less than 1,000 cases of Brunello di Montalcino annually. While the estate is roughly 20 acres, the vineyard area authorized for the production of Brunello di Montalcino is a mere 10 acres.
Il Palazzone recently completed construction of a new cellar, designed to blend beautifully into the landscape and minimize its carbon footprint. While the cellar utilizes the best of modern technology, the vineyard still creates its Brunello in the traditional method by aging the wine in large, Slavonian oak barrels for nearly four years.
Great story this.
www.ilpalazzone.com
[divider]
Wine Diva at Intervin






The InterVin International Wine Awards is designed to recognize and celebrate the very best wines available to Canadian consumers.
An entirely objective, blind tasting format has been developed that utilizes a team of qualified and respected judges. The panel features wine industry professionals with backgrounds in hospitality, media, education and winemaking.
Competing wines are  grouped by varietal or style ensuring that each is fairly evaluated. Judges awarded  gold, silver and bronze medals in each category as well as determine the prestigious top awards for the overall best wines.
One of the highly qualified judges was Daenna van Mulligen – The Wine Diva.
The results are now out but Daenna has her tasting notes and gives us the inside edge on who won what and why.
Wines included in our discussion were
 
Best in Show
Cavas la Capilla – Malbec
Tyler Harleton – Pinot Gris
Taylor Fladgate LBV Port
Stellars Jay Brut 2008
Mission Hill Compendium
Nk Mip  Qwam Qwmt  Riesling ice wine
Painted Rock Cabernet and Syrah
Poplar Grove – Pinot Gris
Quails Gate  – Chenin 2012
Quails Gate – Dry Riesling
Red Rooster – Reserve Viognier
Silk Scarf  Malbec-Cab 2009
Stellars Jay
Tinhorn Creek Pinot Noir 2009
Tyler Harleton  Viognier. Pinot Gris
Wild Goose
Stoney ridge
Tawse

www.winediva.ca
www.intervin.ca
 [divider]
STORIES WE'RE WORKING ON
Carlo Mondavi at Continuum
The 17th annual Cornucopia. Whistler Wine Festival
Bistro Seventeen 89
A Return to La Morra Piedmont
Beppi Crosariol