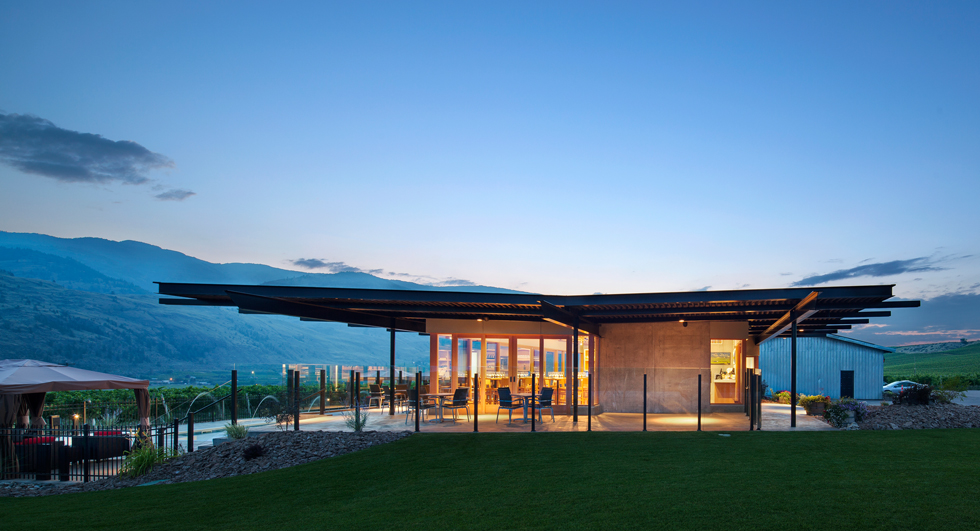 What the Heck is going on in Okanagan Falls?
8 wineries from OK Falls. Have an ice cream..stay for the wines!!
Black Hills winemaker Graham Pierce pours a Note Bene Vertical.
And The Wine Diva, Daenna van Mulligen has more Spring wines..

Podcast: Play in new window | Download
[divider]
THE SHOW
One of the most successful releases – each and every year – is the Bordeaux  blend Note Bene from Black Hills Estate in the South Okanagan.
To celebrate the release of their 2012..
winemaker Graham Pierce
came into Vancouver and poured a rare vertical of this sensational wine from 2007 to 2012.
The 2007 stands out because it was the last release under Senka Tennant but also the year that Graham studied her techniques to eventually take over from  the departing Senka.
As we tasted through 2008/09/10/11 and the 2012 you could smell and taste Graham's style slowly taking over.
They all had slightly different tones and tastes but still that Note Bene signature came through.
Cassis. Dark fruit, Spice, Oak on the nose.
Blackberries, Coffee, Blueberries and Toasted Oak in the mouth.
Cabernet Sauvignon, Can Franc  and Merlot.  And as always a wonderful note of Cigar Box.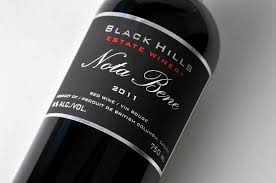 The serious challenge for anyone buying this wine is to hold on to it for at least a couple of years.
Today's wine buyer has been schooled to buy and drink..cellaring presents all kinds of problems..such as keeping your hands off the juice.
Note Bene is well worth the wait..
Between Penticton and Oliver lies the town  of
Okanagan Falls.
Surrounded by Skaha and Vaseux Lakes..with soils perhaps like no other region.
Many seemed to blow through this small town on your way somewhere else but not anymore.
Many of the wineries listed below have added tasting rooms and bistros.
The OK Falls Winery Assn has helped raise the profile of this region to watch.
Speaking as one voice , these 12 wineries are raising their profiles and their wines to a whole other level.
www.ofwa.ca
Here's the line of this very interesting mix of wineries.
A mixture of old school and hard charging new labels..what they have in common is a hard passion to succeed and OK Falls.
[divider]
And the final guest is one you're very familiar with,  
Daenna van Mulligen – The Wine Diva.
You know she's a "list" kind of wine reviewer. This list is perfect for Spring.
Wines for longer, warmer days and lighter food.
As usual, all the wines have been tasted and reviewed by Daenna.
Have fun.. head for
www.winediva.ca
and print up the Spring list. Keep it handy. You'll be glad you did.
Fort Berens Estate Winery Pinot Noir Rose, Lillooet BC $18.00
Upper Bench Estate Winery Riesling, Okanagan Valley BC $22.00
Rustico Farm & Cellars 'Farmer's Daughter' Gewurztraminer, Okanagan Valley BC $18.00
M. Chapoutier 'Bila Haut', Cotes du Roussillon France $17.99
Pares Balta Brut Cava, Penedes Spain $19.99
Codorniu 'Anna de Codorniu' Brut Cava, Spain $16.99
Nk'Mip Cellars Riesling, Okanagan Valley BC $17.99
Saxon Estate Winery Rose, Okanagan Valley BC $24.00
Trivento 'Amado Sur' White, Mendoza, Argentina $14.99
Belle Glos Meiomi Pinot Noir California $24.99
'Kono' Sauvignon Blanc, Marlborough New Zealand $16.00
Blue Mountain Vineyard and Cellars Pinot Blanc, Okanagan Valley BC $18.00
Quails' Gate Stewart Family Reserve Chardonnay, Okanagan Valley $35.00
Road 13 Honest John's Rose, Okanagan Valley BC $16.99
Upper Bench Estate Winery Pinot Gris, Okanagan Valley BC N/A
Perseus Gewurztraminer, Okanagan Valley BC $18.00
Burrowing Owl Estate Winery Chardonnay, Okanagan Valley BC $25.00
Podcast: Play in new window | Download
 [divider]
STORIES WE'RE WORKING ON
 
May 3rd – our first wine tour of New Zealand
David Lebovitz – My Paris Kitchen
Bill Jones – The Dearholme Foraging Book
The 2014 California Wine Tour