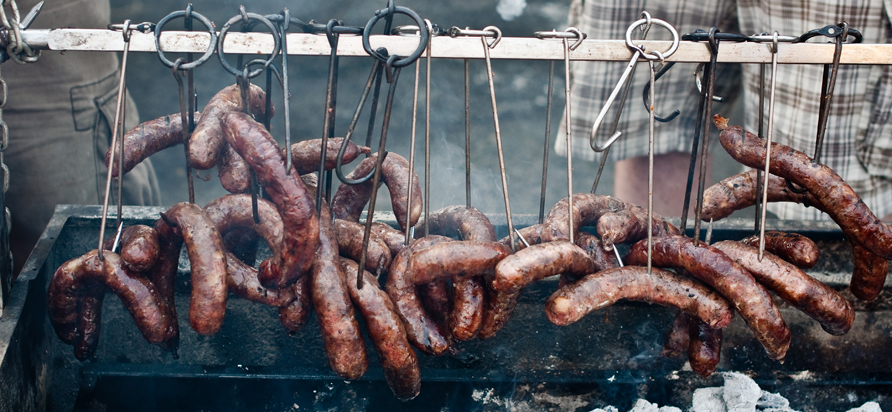 The Wine Diva returns with Cool wines for HOT weather. The Pride of Wolfville NS Benjamin Bridge heads across Canada. Scott Gurney – The Brewery AND the Beast returns to Vancouver. Ned Bell – checks in from Halifax on his way home to Vancouver – on a frickin Bike. And The Queen of  Tofino & Texas – Lisa Ahier releases the Sobo Cookbook.

Podcast: Play in new window | Download
[divider]
THE SHOW
The Wine Diva
  It's a little warm out there..and who better to taste and recommend cool wines for a hot summer..
Daenna van Mulligen – The Wine Diva.
Every one of these wines has been tasted and found perfect for hot weather pouring.   Log in to
www.winediva.ca
Click on
Recent Wine Reviews
on the main page and follow along.. Besides the tasting notes from Daenna – All wines labels are shown..and prices listed.   [divider]  
Benjamin Bridge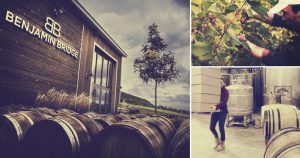 In little more than a decade, Benjamin Bridge has distinguished itself by its dedication to time proven techniques, expert guidance, and most importantly its acclaimed, distinctive wines.
The Benjamin Bridge vineyards are located in the heart of the Gaspereau Valley on the Bay of Fundy, where the cool climate bears an uncanny affinity with the Champagne region of France.  Their  experienced winemakers work in collaboration with international experts to produce world-class 
Méthode Classique
 sparkling wines and limited edition luxury wines.
The sparkling wines  display the hallmarks of classic prestige 
cuvées
 from Champagne, but with a Nova Scotia signature. "They are, without question, the best sparkling wines I have tasted in Canada," says Tony Aspler, Canada's most renowned wine authority. Their collection of wines  including perennial sell-out 
Nova 7
, together with our sparkling wine program, have helped raise the profile of Nova Scotia 
terroir
 and its winemaking in Canada and internationally.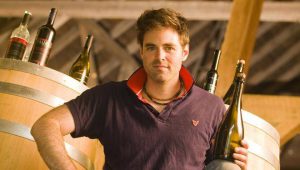 Slowly but surely BB has moved its way across Canada, making disbelievers into converts..until just now they are settled in the West and ready to serve all of Canada. Jason Priestley and myself had the distinct pleasure of discovering the vineyard many years ago while shooting
Year Two of HollywoodandVinesTV.
It's my pleasure to welcome back to TRR..
Owner Gerry McConnell and Head winemaker Jean- Benoit Deslauriers.
http://benjaminbridge.com/
  [divider]
Brewery and the Beast.   Scott Gurney – founder.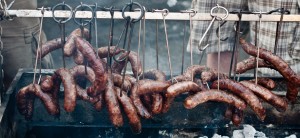 "This past weekend Vancouver was host to what could only be described as one of the BEST food and beverage events the city has ever seen. Brewery & The Beast came to play and hungry Vancouverites devoured every bite."
–Sean Neild, Food Writer and Photographer  2013
Last year – on Father's Day no less – Victoria's Brewery and the Beast conquered  Vancouver. Chefs will create dishes using the highest possible quality ingredients for the conscientious consumer. Meats featured will be hormone and antibiotic free, ethically raised, and sourced from farms on Vancouver Island, the Lower Mainland, the Fraser Valley, and select farms in Northern Alberta.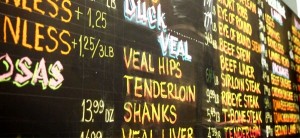 Brewery & The Beast offers guests information on local farms and specialty food producers, unique dishes from top Vancouver chefs and restaurants, delicious beverages, and a true celebration of all things meat.
Accompanying the menu du jour will be refreshments provided by The Phillips Brewing Company, Left Field Cider, and Mission Hill Family Estate Winery. Homemade sodas, specialty coffee, and traditional iced teas will also be served to wash down the savoury, sweet, and smoky flavours. Bringing the Meat are Big Lou's, Memphis Blues, Hawksworth, Market, Araxi, Campagnolo, Nuba, Peckinpaw, Pidgin, Edible Canada, Espana, The Fat Badger, Tap and Barrel, Forage, West, Wildebeest, Whole Foods Market and many more. Date: Sunday July 27th, 2014
Time: 1:00pm – 4:00pm  (Rain or shine) Venue: 
 Concord Pacific Lot – 88 Pacific Boulevard
Victoria's event is Sunday Sept 21st.
http://breweryandthebeast.com/
 [divider]
  Chef Ned Bell – Chefs for Oceans Tour of Canada.
Chef Ned Bell
On  Canada Day, 
Four Seasons Hotel Vancouver and YEW seafood + bar 
Executive Chef Ned Bell
  set off on a challenge that could forever change the future of sustainable seafood in Canada.
Last year the always ambitious and greatly passionate Chef Bell launched Chefs for Oceans and cycled across Vancouver Island in support of healthy lakes, rivers and oceans; this year he's taking on the entire country.
On July 1, 2014,
 Chef Bell  headed  out from St. John's Newfoundland on the journey of his life as he plans to cycle across Canada, all in the name of sustainable seafood. This is what Ned wants us to be aware of …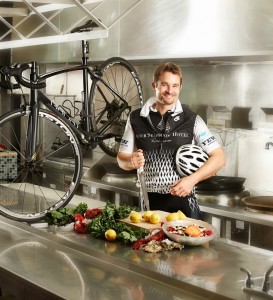 "two billion people rely on the world's oceans for their daily source of protein."
"We have overfished 90 per cent of the large ocean predators. We have to start paying attention to managing our wild fisheries better and looking towards aquaculture — sustainable, on-land aquaculture — as a way to feed nine billion people by 2050."
We find The Ned in Halifax..
http://vancouver.eater.com/archives/2014/07/10/chef-ned-bell-chefs-for-oceans-diary-week-3.php
http://chefsforoceans.com/
  [divider]
The Sobo Cookbook. Recipes from the Tofino Restaurant at the end of the Canadian Road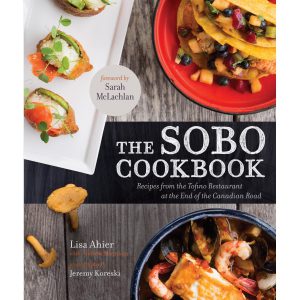 and finally..to complete this show.. Not only one of our favourite chefs but also one of our favourite people..
Lisa Ahier from Sobo in Tofino.
The Sobo Cookbook
 includes more than 100 recipes from the  Tofino restaurant that got its start as a food truck. Sobo is short for
Sophisticated Bohemian
and its food is wildly popular with surfers and beach bums. Sobo is ground zero  with food and travel writers from across North America,  making the pilgrimage to what is literally the end of the road.
Sobo
has since become a destination restaurant, having outgrown its food truck beginnings, with visitors making the pilgrimage to the west coast of Vancouver Island just to taste chef Lisa Ahier's cooking–which is, to use Tofino slang, simply "killer".
The restaurant's menu focuses on locally-sourced, seasonally-inspired ingredients from family-owned producers.
The dishes are shaped by Lisa's Tex Mex and Southwestern culinary roots, and her experience gained across several US states, including her stint as executive chef of Cibolo Creek Ranch in Texas.
The Sobo Cookbook. Recipes from the Tofino Restaurant at the end of the Canadian Road
includes the restaurant's all-time favourite recipes–recipes that have fed surfers, hungry locals, curious visitors and die-hard foodies alike.
Andrew Morrison, from Scout Magazine,
 co-wrote the book with Lisa. Together they've created one of the best cookbooks of the year.
sobo.ca
Podcast: Play in new window | Download
[divider]
 STORIES WE'RE WORKING ON
Food, fishing and wine..Take Four.. A chef..a Master of Wine..a winemaker and a show host walked into a bar…
 NZ wine tour part 3
The Dirt Farmers of BC  Chateau Teyssier – St Emilion
 Changing Wine Laws
 Jason Priestley – The book – the man
 Vancouver chefs try and Kill Bill 24