Jason Priestley on his book and his wines, Fall/Autumn Wines from The Wine Diva, Aurelio Montez Jr from Argentina's Kaiken and Blair Baldwin on the 35th annual Okanagan Fall Wine Festival.
THE SHOW
The Wine Diva – Daenna van Mulligen returns from Portugal.. (that's for another show. She needs to rest)


Before she left Daenna posted a list of Fall/Autumn Wines on her website www.winediva.ca and if you go there you can follow along.
Because of time we can't mention them all but we do cover most.
And what IS a Fall Wine? That's the first question I asked.
Wines that are more generous, a little warmer and richer.
Pinot Noir is a fantastic seasonal transition wine. Shiraz/Syrah takes the chill off and still offers perfect barbecuing options. Chardonnay is lusher and creamier, Viognier too…..you get it!!
1 Handcraft Chardonney California
2 Nautilus Pinot Noir, Marlborough New Zealand N/A
3. Clos du Soleil 'Grower's Series Guild' Merlot, Similkameen Valley BC N/A
4. William Fevre 'Champs Royaux', Chablis France $31.99
5. McLarens On The Lake Shiraz, McLaren Vale Australia $13.99
6. Gonzalez Byass 'Noe' VORS Aged 30 Years Pedro Ximenez, Jerez Spain $39.99
7. Le Vieux Pin Syrah 'Cuvee Violette', Okanagan Valley BC $30.00
8. Monte Del Fra Corvina Veronese, Veneto Italy $16.00
9. Undurraga 'Sibaris' Reserva Especial Pinot Noir, Leyda Valley Chile $15.99
10. Lariana Cellars Viognier, Okanagan Valley BC $23.00
11. La Miranda de Secastilla Garnacha, Somantano DO Spain, 2008 $18.99
12. JL Giguiere 'Matchbook' Syrah, Dunnigan Hills, California $17.99
13. Langmeil 'Valley Floor' Shiraz, Barossa Valley Australia $29.99
14. 'Cherry Tart' by Cherry Pie, Pinot Noir, Monterey/Sonoma/Santa Barbara California $29.99
15. Longview 'Red Bucket', Adelaide Hills, South Australia $19.99
16. Sperling Vineyards Pinot Noir, Okanagan Valley BC $26.00
17. Jean-Maurice Raffault Chinon, Savigny-en-Veron, Loire Valley France $21.99
18. Tormaresca 'Trentangeli' Castel del Monte, Puglia Italy $19.99
19. Oak Bay Gamay Noir, Okanagan Valley BC $16.00
20. StoneCap Estate Chardonnay, Columbia Valley Washington $16.00
21. 50th Parallel Estate Winery Pinot Noir Okanagan Valley, BC $32.00
22. Yalumba 'Old Bush Vine' Grenache, Barossa Valley $24.99
23. CedarCreek Estate Winery 'Platinum' Viognier, Okanagan Valley BC $25.00
24. Louis Bernard Cotes du Rhone Blanc, Rhone Valley France $15.99
[divider]
JASON PRIESTLEY
Good Canadian Kid..good friend..really good wine knowledge..fabulous Dad..solid acting chops…TV and Film Director.

Jason Priestley
, star of the iconic hit television series Beverly Hills, 90210 and one of the biggest teen idols of the 1990s, chronicles the highs and lows of his life and career in Jason Priestley. A Memoir.
The hit Fox show
Beverly Hills, 90210
became a cultural touchstone of the 1990s and propelled its young cast to mega-stardom, including Jason who played honorable Midwestern dweeb Brandon Walsh. Yet despite more than twenty years in and out of the limelight, Jason has carefully maintained his privacy. In this compelling memoir, the actor, director, and race-car aficionado invites us into his private world for the first time.
With his usual humour Jason offers little-known details about his life and stories of his nine years in America's most famous zip code. He talks candidly about celebrity, marriage, fatherhood, and his passion for car racing. He does not shy away from the devastating lows—his brief jail sentence for drunk driving and the crash at the Kentucky Speedway that nearly took his life.
We talk about most of those life moments but also take time to talk wine because that's what we always do. Jason and I co-host and Exec Produce the TV series Hollywood and Vines TV. Seen on Super Channel in Canada and many countries around the World.
FYI – If you haven't seen the film Jason directed
Cas and Dylan
..watch for it. Google it! Its still winning awards at festivals everywhere.
Enjoy!! http://www.officialjasonpriestley.com/
[divider]
Aurelio Montez Jr – Kaiken Wines Argentina
Aurelio Montes
is the son of one of the most prestigious businessmen in the wine industry in Chile. He decided to settle down in Mendoza with his wife and two children to be close to Bodega Kaiken's subsidiary in Argentina.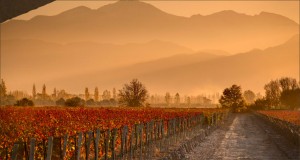 Aurelio studied in the Universidad Católica de Chile's Agronomy program, majoring in winemaking. He then traveled and worked in many areas around the world (Australia, Napa Valley, Chile) and for several other wineries before finally being invited to join the family winery.
In 2011 his family moved to Mendoza to lead the project
Kaiken Vina Monte
. Since his arrival, Aurelio has experienced new terroirs and winemaking practices including biodynamics, incorporating sustainable practices as the cornerstone of the work of Kaiken.
Kaiken The winery is located in the town of
Vistalba
. Their wines are made ​​with grapes from farms located in the best wine regions such as Mendoza and Salta Vistalba, Agrelo, Vista Flores and Cafayate. Kaiken Winery brands are Kaiken Mai, Kaiken Ultra, Kaiken Terroir Series, Kaiken Reserve and Brut sparkling Kaiken.
He's just a great ambassador for Argentina winemaking. Very pleased to have him on the show today.
http://www.kaikenwines.com/
[divider]
Blair Baldwin
– GM of The Okanagan Wine Festivals
The 35th annual Okanagan Fall Wine Festival is underway.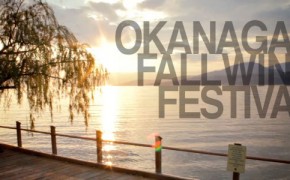 It started Wednesday with the announcing of the
2014 BC Wine Awards
., Blair takes us through the 5 Platinum winners and the Premiers Award Winner.
Blair then does what he does best..fills us in on many of the events going on this weekend, all next week and the final weekend wrap up.
If you have any plans to boot it to The Okanagan OR you're lucky enough to live there..between Blair's interview and the website below..all the info you need is at hand. No excuses. Have a ball!!
www.thewinefestivals.com
STORIES WE'RE WORKING ON
David Hawksworth's Young Chef Scholarship announces a winner.
Chef Michael Smith – Family Meals
John Skinner – Painted Rock wins Big