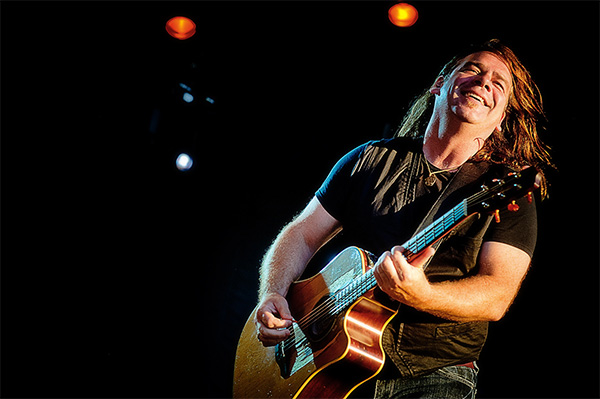 RAW Interview Found Here:  Alan Doyle RAW
Tweet Alan your thoughts on this interview here: https://twitter.com/alanthomasdoyle

WHERE I BELONG
From Small Town to Great Big Sea

by Alan Doyle
with a foreword by Jann Arden

"Funny, wise and self-deprecating, this book is hard to put down.
Alan is a truly great storyteller and his life in a small Newfoundland fishing village is a story dying to be told."  Jim Cuddy
 As a founding member of Great Big Sea, Alan Doyle is widely recognized as one of contemporary music's most gifted singer/songwriters. For over twenty years, Great Big Sea has taken its unique blend of rock, folk and Celtic music from the shores of Newfoundland to the far corners of the world. During that time, the band has amassed a string of gold and platinum albums, while its high-energy live shows have earned legions of devoted fans across Canada and around the globe.
"I am from Newfoundland," says Alan Doyle. "Therefore, I am a bit of a storyteller. The stories of Newfoundlanders are often confused with fairy tales and the stuff of fiction; the people, places and events in them seem exaggerated or outright weird….[but] truth really is stranger than fiction." This fall, Alan Doyle takes readers behind the music for a nostalgic and revealing look back at the great adventure that was his childhood. On October 20, 2014, Doubleday Canada is proud to publish WHERE I BELONG: From Small Town to Great Big Sea.
 "When I was a boy, I had no idea. About many things. I knew a few facts, here and there, but I was absolutely sure about very little. I had more questions than answers. I was more curious than certain." So begins Alan Doyle's heartfelt coming-of-age memoir. A Newfoundlander, a Catholic (and an altar boy), a lover of music from an early age, and a lone MontrealCanadiens fan in a household devoted to Gordie Howe and the Detroit Red Wings, Alan was a "Petty Harbour dog, through and through." Located south of St. John's, Alan's hometown of Petty Harbour was once a thriving fishing village of approximately 500 inhabitants. It was the kind of place where a "young fella could go weeks without seeing or meeting a person that he hadn't known for his whole life." Against this backdrop, Doyle grows up, buoyed by a larger-than-life assortment of family members, friends and neighbours, all of whom contribute to creating a young songwriter and world-class performer-in-the-making.
As a child, young Alan learned from his parents the importance of hard work and the value of a dollar. The second son of Tom Doyle, local musician by night and orderly at the local psychiatric hospital by day, and Jean Doyle, a gifted piano teacher, Alan was born into a family steeped in love and music. The family home was a two-bedroom house with no running water and a beef-bucket for a toilet. There was no family car, meals were stretched for a family of six, and clothes were hand-me-downs. Yet the family lacked for nothing. "We made something out of nothing. Somehow, on a budget of a few thousand dollars a year, my folks managed to house, clothe and feed themselves and four kids…I'll never understand how they did it. And I'll never be able to explain to them how grateful I am that they did."
In WHERE I BELONG, Alan Doyle chronicles his early years and creates a portrait of small-town Newfoundland that is by turns hilarious and poignant. Along the way, we encounter a tremendous cast of characters, all of whom left an indelible mark on Doyle. We meet Alan's "Granda" Bernard Doyle, who never forgave Joey Smallwood for surrendering Newfoundland to Canada in 1949; old Frank Brake (with a "face like a catcher's mitt"), who lived in an abandoned railway car and was prone to mishaps that would kill an ordinary man; "Bottlenose" Bill, a hardened fisherman whose extramarital affairs are the stuff of legend; and tough-as-nails Maureen of the Harbour Grocery, who was always quick with a harsh word and reluctant to lift a finger to help a customer, let alone to assist one of those "bastarding Doyles."
Doyle's tremendous gifts as a storyteller recreate a bygone era in Newfoundland's history. Readers will stalk the wharfs with Alan and his pals as they traffic cod tongues to tourists and to local restaurants, enjoy "out-of-oil parties" where all partygoers congregate in one room to keep it warm when there's not enough money for heat, and go on death-defying excursions deep into a treacherous gorge in pursuit of abandoned adult magazines.
At its heart, WHERE I BELONG is the story of a young boy of insatiable curiosity who is searching for answers to life's big questions: What does it mean to be Canadian when you are isolated in the middle of the ocean? Is there a God? And, most importantly, how will I ever get a girl to kiss me?
A generous and touching look at the trials and tribulations of growing up, WHERE I BELONG is a wonderful debut work of non-fiction from a master storyteller and a remarkable Canadian talent
ABOUT THE AUTHOR
 ALAN DOYLE is a Canadian musician and actor, best known as a lead singer in the Canadian folk-rock band Great Big Sea. In 2012, Doyle released his first solo album, Boy on Bridge, which made the top twenty on the Canadian Albums chart. Alan lives in Newfoundland.
PLAYLIST:
| | | |
| --- | --- | --- |
| Watching the River Flow | Leon Russell | Tangled up in Blues |
| Tenefire Sea | Ed Sheeran | X |
| Host TDMulligan | Playlist www.mulliganstew.ca | Special Guest Alan Doyle |
| Breakdown (live) | Tom Petty and the heartbreakers | Pack Up The Plantation |
| Bring it on Home | Cilon James & Little Big Band | Colin james and the LBB |
| November Blue | The Avett Brothers | Live Vol 2 |
| Break | Playlist www.mulliganstew.ca | 30 minutes to Adam Doyle |
| Kashmir (live) | Dave Mathews/Tim Reynolds | Live in Las vegas |
| Hold On. I'm Coming! | BB King & Eric Clapton | Riding with The King |
| No woman. No cry | Bob Marley & the Wailers | Legend (remaster) |
| Hallelujah | Leonard Cohen | Songs from The Road |
| Break | Up next on The Stew | Alan Doyle |
| Alan Doyle Interview | The Book – Where I Belong | RAW Interview at www.mulliganstew.ca |
| Testify | Alan Doyle | Alan Doyle |
| Alan Doyle Interview | The Book – Where I Belong | RAW Interview at www.mulliganstew.ca |
| A Kind of Magic | Queen | Greatest Hits |
| Alan Doyle Interview | The Book – Where I Belong | RAW Interview at www.mulliganstew.ca |
| Where I belong | Alan Doyle | Alan Doyle |
| Desire | U2 | Rattle and Hum |
| Off the Hook | Earl Hooker | The Essential Earl Hooker |
| break | Playlist www.mulliganstew.ca | |
| Im a Man | Chicago | Greatest Hits |
| Walking on Broken Glass (acoustic) | Annie Lennox | Shining Light EP |
| Host TDMulligan | Next Week – Andy Maize – The Skydiggers Xmas LP Angels | mulliganstew.ca |
| Don't make Promises | Tim hardin | Hang on to a Dream |
| dont make Promises | Chris Smither | Drive you home again |
| I've got a Feeling | The Beatles | Let it Be |
| Bring it on home to me | Sam Cooke (Lou Rawls) | greatest hits |