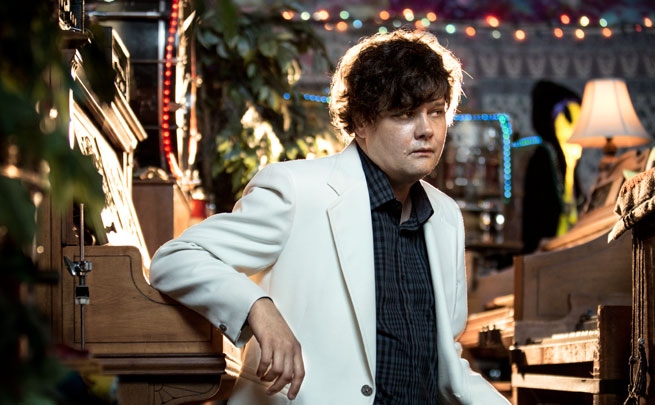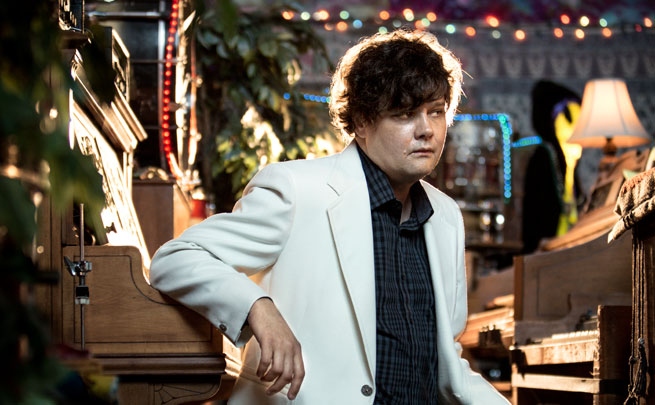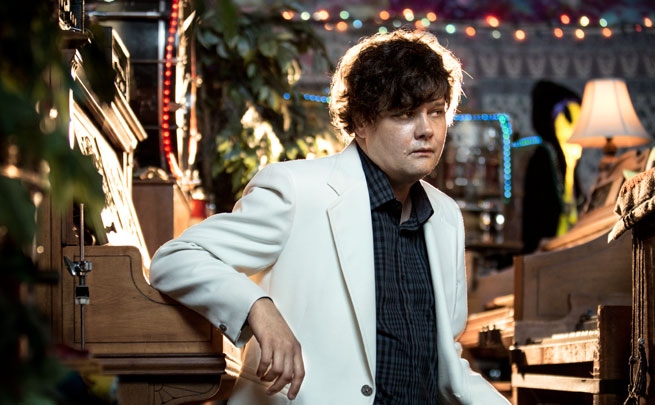 Ron Sexsmith 
Ron Sexsmith's  latest album, Carousel One, is being released .  Critics agree that the multi-Juno award winning singer- songwriter has delivered one of the most uplifting records of his storied career.
Send him a tweet @RonSexsmith
Carousel One features 14 new Sexsmith compositions including the first single, "Saint Bernard," a tribute to an anonymous family dog from a photograph picked up in a second-hand shop by his wife Colleen.  The CD and digital versions of the album include two bonus tracks.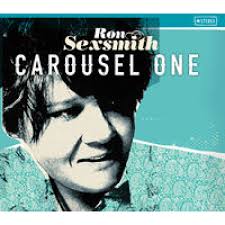 Ron made a commitment to a gig in Grande Prairie a while back..then things really took off…he'll be touring the world for the rest of the year BUT..he promised he'd do it and here he comes.
Buy on iTunes
Saturday April 25th  Collins Recital Hall, GPRC  Grande Prairie, Alberta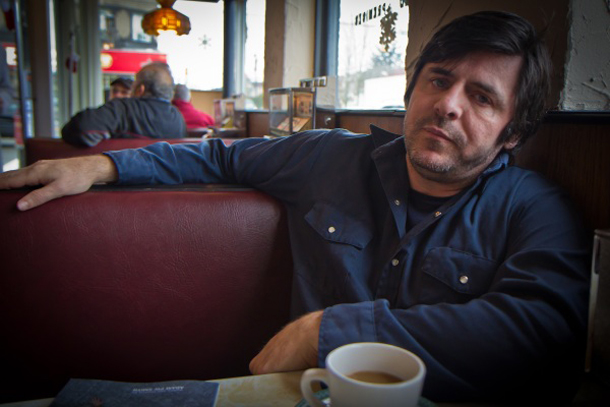 Rodney Decroo
 Rodney has a brand new release called Campfire on the Moon.  Songs of relationships, crazy people and a tale of a friend who was lost to Cancer called No Savior Big Enough.
DeCroo is wrestling with regret, loss, aging, love, memory, death, art—always with his own ongoing recovery embedded in the background.
With former Convictions band mate and stage collaborator Mark Haney on double bass, and long time friend Ida Nilsen contributing piano and vocals.
If you remember he recorded one of his LP's War Torn Man at the Sidetrack in Edmonton.
Dates are:
Calgary  April 23  Ironwood
Edmonton  April 25 Brixx
Red Deer April 27th Fratters
end him a tweet @DeCrooRodney

---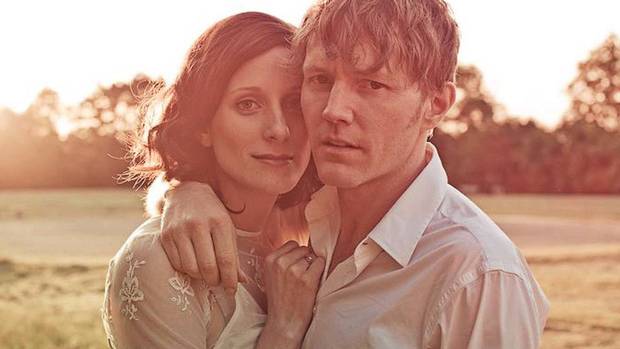 Whitehorse
New music from Luke Doucet and Melissa McClelland
Leave No Bridge Unburned boasts more of everything that makes Whitehorse exciting and innovative – it's Whitehorse amplified, increased, intensified. If The Fate of the World Depends on This Kiss was Whitehorse's urgent, romantic statement on uncertainty and impending disaster,Leave No Bridge Unburned is a reckoning, a confrontation. Leave No Bridge Unburned is all about surging ahead; there's nothing to lose and no way to return.



Buy on iTunes
Amazing music ..not to be missed.
 EDMONTON, AB: Winspear Centre, April 15 w/ Noah Gundersen
CALGARY, AB: Jack Singer Concert Hall, April 16 w/ Noah Gundersen
BANFF, AB: Banff Centre, April 17 w/ Noah Gundersen
LETHBRIDGE, AB: University of Lethbridge Theatre, April 18 w/ Noah Gundersen

Send them a tweet @wearewhitehorse
---
PLAYLIST:
| | | |
| --- | --- | --- |
| This is Mulligan Stew – with TDMulligan | playlist at www.mulliganstew.ca | Jumping with Joan. Remebering Joan Creebo |
| will it go round in circles | Billy Preston | The best of |
| mighty rearranger | Robert Plant and the Strange Sensation | |
| Take it Easy (live) | Jackson Browne.Jack Johnson. John Cruz | Best of the Kokua Festival |
| TDM | Three Interview guests today | coming UP Rodney Decroo. Whitehorse.Ron Sexsmith interviews |
| Wagon Wheel | Lily Kershaw | From Cover to Cover |
| Easy Money | Bruce Springsteen | Wrecking Ball |
| This is Mulligan Stew @CKUA | at tdmulligan | www.canadahouse.com |
| Get Rhythm | Little Richard | Kindred Spirits. The songs of Johnny Cash |
| Jailhouse rock | Elvis Presley | Songs of Leiber-Stoller |
| Coming UP – Our first guest Rodney DeCroo | this is Mulligan Stew | Playlist   www.mulliganstew.ca |
| Stupid Boy in an Ugly Town | Rodney DeCroo | Campfires on the Moon |
| Rodney interview | Campfires on the Moon | |
| Campfires on the Moon | Rodney DeCroo | Campfires on the Moon |
| Water or Gasoline | Blackie and the rodeo Kings | True North. Roots Essentials Vol 1 |
| High Blood Pressure | Boz Scaggs | A fool to care |
| tdm | Next – little dave gogo and james brown. Separated at birth? | Coming UP – Whitehorse |
| Lets go get Stoned | David GoGo | Come on Down |
| Gonna have a funky good time (live) | James Brown | The World of Soul |
| www.mulliganstew.ca  | on Facebook and twitter | Coming UP Whitehorse Interview |
| Hour Two on Da Stew | Luke Doucett & Melissa McClelland – Whitehorse | Leave no bridge unburned |
| The one I hurt | Whitehorse | Leave no bridge unburned |
| Luke Doucett and Melissa McClelland – WhiteHorse | Guest Interview | Leave no bridge unburned |
| Sweet Disaster | Whitehorse | Leave no bridge unburned |
| Luke Doucett and Melissa McClelland – WhiteHorse | Guest Interview | tour dates www.mulliganstew.ca |
| Delores | Whitehorse | Leave no bridge unburned |
| Alison (live) | Elvis Costello (Neil Young) | Brudge School Concerts Vol 2 |
| Having a party (live) | Rod Stewart (ron wood) | Unplugged and Seated |
| This is Mulligan Stew @CKUA | playlist www.mulliganstew.ca | Coming UP – Ron Sexsmith Interview |
| The way you do the things you do | The Temptations | Hitsville |
| Domino (live) | Van Morrison | At the Movies |
| This is Mulligan Stew @CKUA | www.coyotesbanff.com  | NEXT – Ron Sexsmith Jumping for Joan |
| Ron Sexsmith Interview | Carosel One | |
| Sure as the Sky | Ron Sexsmith | Carosel One |
| Ron Sexsmith Interview | Carosel One | Mulligan Stew |
| Lucky Penny | Ron Sexsmith | Carosel One |
| Getaway Car | Ron Sexsmith | Carosel One |
| Ron Sexsmith Interview | Carosel One | April 25th Grande Prairie |
| Hallelujah | Jeff Buckley | So Real. Songs from Jeff Buckley |
| | | |