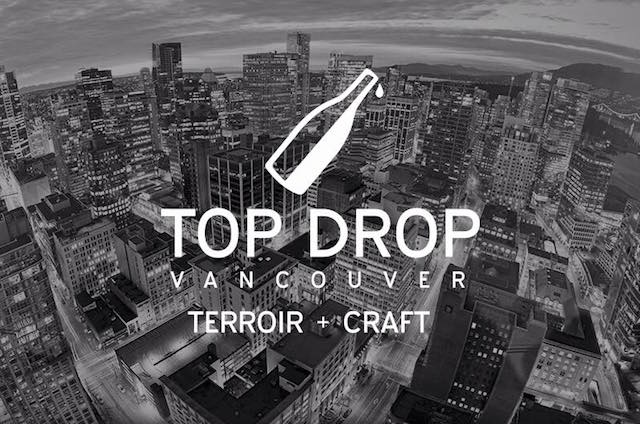 TOP DROP Vancouver..Year 2.
Podcast: Play in new window | Download
Subscribe: RSS
THE SHOW
It's the return of Top Drop Vancouver, a unique, two-day event bringing together international, terroir-focused wineries, craft breweries, cideries, gastronomy & more.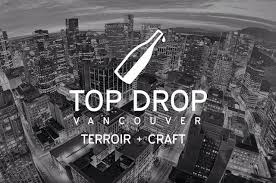 Top Drop Vancouver continues its focus on sustainably-farmed, handcrafted wines offering a distinct sense of place, without heavy-handed winemaking trickery to get in the way.
Now in its second year, Top Drop Vancouver is a two day trade and consumer event being held at the Roundhouse in Yaletown and various Vancouver restaurants  bringing together a collection of small, hands on wineries, craft breweries, cideries and food purveyors who are passionate about their craft.
We quote Our Host Kurtis Kolt:   (from his column in the Georgia Straight)
"Our focus is terroir-influenced, handcrafted wines, and the people behind them.
"We believe in the importance in farming one's own fruit and/or being constantly engaged with grape-growers to ensure sustainability and a high standard of viticultural practices.
We believe in wines that reflect their vintage, and wines that aren't suffocated by vinicultural trickery.
We believe in winemaking decisions that are made by a winemaker, and not by a board of directors or marketing team.
We believe in those who take chances.
We believe these kinds of wines, honest wines of integrity, need a time and place to have their story told.
We also believe craft beer, cider, along with authentic and sustainable produce, dairy, meat and seafood are part of the same conversation, which is why we're proud to showcase some of our best in those areas."
The event took place at the Roundhouse in downtown Vancouver.
In the limited time and resources we had at hand..I was able to talk to and get stories from the following guests:
Kurtis Kolt – Organizer,  fearless leader and Wine Expert  http://www.kurtiskolt.com/
Kate Durisek – Co-Owner Howling Moon Cider House   Oliver BC www.howlingmoon.ca
David Lancelot – Wine Buyer Cask and Barrel  Kelowna BC   www.thecaskandbarrel.ca
Shawn Bachynski – Red Truck Beer – Vancouver, B.C.  www.redtruckbeer.com
Mark Davidson – Global Education Director  Wine Australia  www.wineaustralia.com
Tyler Harlton – Owner/Winemaker TH Wines  – Okanagan Valley, B.C.   www.thwines.com
José Lovaglio Balbo    Winemaker   Vaglio Wines – Salta Argentina   http://www.joselovaglio.com/
Anthony Truchard – Truchard Vineyard – Carneros, California  www.truchardvineyards.com
Jean Benoit DesLauriers – Wine Maker Benjamin Bridge   Gaspereau Valley Nova Scotia   https://www.benjaminbridge.com
Shirley Brooks – Elk Cove  Willamette Valley Oregon  www.elkcove.com
Paul  M  Brunner   Owner Blue Grouse Estate Winery  Duncan BC  www.bluegrouse.ca
http://www.topdropvancouver.com/
Podcast: Play in new window | Download
Subscribe: RSS
STORIES WE'RE WORKING ON:
The wines of the Cowichan Valley
Harry McWatters – What Next?
Garth Eichel  – A new book on the Naramata Bench
Colin Linden
Royal Wood
Jim Cuddy
Garagiste Wines in BC