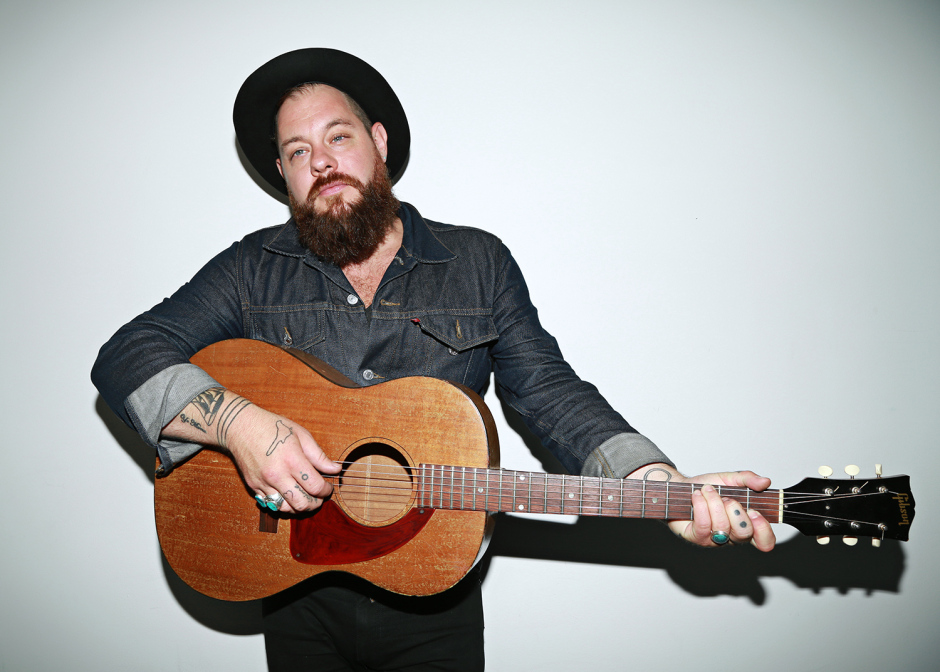 We start with a playlist that hopefully speaks to your heart:
Boz Scaggs
Mary Gauthier
Janis
RAY Charles Live
James Brown at The Apollo
City and Colour
Howlin Wolf
All the good stuff
And two interview guests.
Nathaniel Rateliff and The Night Sweats just played Calgary and Edmonton and we found him at sound check in Vancouver.
(apologies for the roadie belching into the microphones..he's just doing his job)

Lots to talk about.  For example, last time we talked it was 3 days AFTER he played The Jimmy Fallon show and blew Jimmy and everyone watching away.
He trys to remember the blur since that time..but it means he won't be playing small clubs ever again.
The son of a preacher, we talk spirituality and whiskey.
And his plans for the next little while.
After Fallon and SOB The Sweats have become one of the hottest acts anywhere.
And we finish by talking about the song that started it all SOB..there's a dark side in the lyrics.
And one of the nicest people in the music business plus one of the best most distinctive  guitarists working today Derek Trucks.

Along with his wife and partner Susan Tedeschi..they lead a killer band The Tedeschi Trucks Band.
They're just releasing a new album Let me get by
With tour dates in western Canada  in June.

Besides the new music,  which is yet another shift upward and forward,  Derek also talks about the legacy of his friend  BB King and The Allman Brothers band of which he was a member.
Please look for the RAW interview on our site
Enjoy!!
PLAYLIST:
| | | |
| --- | --- | --- |
| Mulligan Stew with TDMulligan Year 20 | playlist www.mulliganstew.ca | Guests Nathaniel Rateliff and Derek Trucks |
| Cadillac Walk | Boz Scaggs | Memphis |
| Spider Web | Joan Osborne | Relish |
| drag queen in limosines | Mary gauthier | Live at Blue Rock |
| Bye Bye Baby | Big Brother and the Holding Company | Texas – Oxford American |
| Nuevo Larero | The Gourds | Keep your soul. Tribute to Doug Salm |
| Mulligan Stew with TDMulligan Year 20 | playlist www.mulliganstew.ca | www.canadahouse.com |
| www.canadahouse.com | Coming UP Nathaniel Rateliff | Mulligan Schstew |
| Counting Mercies | Jann Arden | Everything Almost |
| Busted (live) | Ray Charles | Ray Charles Live |
| Mulligan Stew with TDMulligan Year 20 | Next – Nathaniel Rateliff | www.mulliganstew.ca |
| Night Train (live) | James Brown and the Famous Flames | Live at the Apollo remaster |
| Smokestack Lightnin | Howlin Wolf | Live in London |
| Nathaniel RATELIFF Interview | at the Commodore Vancouver | |
| Howling at Nothing (live) | Nathaniel Rateliff and the Night Sweats | EP – SOB |
| Nathaniel RATELIFF Interview | at the Commodore Vancouver | |
| I need never get old | Nathaniel Rateliff and the Night Sweats | self titled |
| Nathaniel Rateliff Intervoew | at the Commodore Vancouver | |
| SOB (live on Fallon) | single | |
| Mulligan Stew with TDMulligan Year 20 | playlist www.mulliganstew.ca | |
| Mercury Blues | David Lindley | El Rayo X |
| Lets get it on 99 | robert palmer | Rhythm and Blues |
| lover come back | City and Colour | `if i should go before you |
| www.coyotesbanff.com | NEXT – Derek Trucks Interview | |
| Derek Trucks Interview | | |
| right on time | Tedeschi Trucks Band | Let me get by |
| Derek Trucks Interview | | |
| Let me get by | Tedeschi Trucks Band | Let me get by |
| Mulligan Stew with TDMulligan Year 20 | Derek Trucks Part two NEXT | playlist www.mulliganstew.ca |
| derek trucks interview | | |
| in every heart | Tedeschi Trucks Band | Let me get by |
| Derek Trucks Interview | tedeschitrucksband.com | |
| Laugh about it | Tedeschi Trucks Band | Let me get by |
| Thanks for tuning in to Mulligan Stew | NEXT WEEK – Nothing but music | Wall to Wall |