Checking out new pours from Valeria Tate at Bench 1775.
Bloom 2016 brings fresh pours from  Ann Sperling (Sperling) , John Skinner (Painted Rock) Chris Jentsch  (CC Jentsch) and Gavin Miller (Upper Bench).
And Daenna van Mulligan brings a Master Class in the wines of The Loire Valley.
Podcast: Play in new window | Download
THE SHOW
Val Tait – GM and Executive Winemaker  Bench 1775 (Naramata)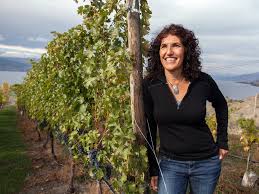 "There isn't much Malbec grown in BC, and even fewer (any?) blended with cabernet franc. But that's the beauty of being an adventurous winemaker like Valeria Tate of Bench 1775 in a pioneering wine region like the Okanagan Valley. From her coveted perch on Naramata Bench, she deftly weaves together interesting blends like this, ignoring convention, thankfully, to spark creativity."  Treve Ring / Scout magazine
There was a fire sale of wineries on the Naramata Bench a couple of years ago.
They were all owned at one time by Lang Vineyards.
One was called Soaring Eagle with a hand carved sign you couldn't miss.
The Viticulturalist who helped plan the vineyard was Val Tait. Upon the sale it was re-branded as Bench 1775. The key to any future success was Valeria,  who was pals with that land and those vines.
6 years later, she's now the General Manager and Executive  Winemaker  There's a whole wall of hard-won awards and a patio with one of the very best views in the entire province.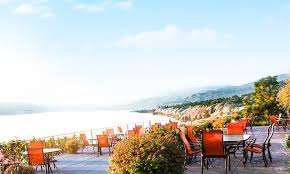 I caught up with Valeria at the recent Naramata Bench Spring pour in Vancouver. She proudly takes us through the new portfolio.
Keep an eye on Valeria Tait. She's a winner!
Bloom 2016 – Sperling/Painted Rock/CC Jentsch/Upper Bench
It's the annual showcase of BC's VQA wineries. All in one room at the same time.
It boggles the mind because we can't cover them all.
I tried once – I ended up getting a knee replaced.
This year we feature four highly deserving wineries who want you to know about this year's wines.
Ann Sperling – Sperling Vineyards (kelowna) www.sperlingvineyards.com
John Skinner – Painted Rock (ok falls)  www.paintedrock.ca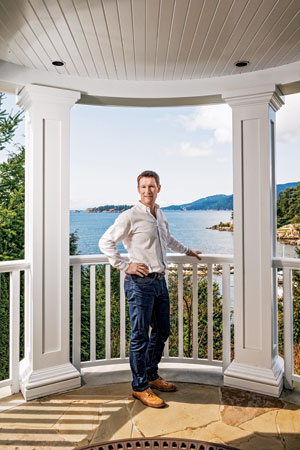 Chris Jentsch – CC Jentsch (golden mile)  www.ccjentschcellars.com
Gavin Miller – Upper Bench (Naramata) https://www.upperbench.ca
Looking for your next favourite  BC wine?  Have a listen. It's right here.
Daenna van Mulligen – The Wine Diva – The wines of The Loire Valley
The Loire Valley is the heart of France, famous for its natural beauty, magnificent châteaux and great wine. The region is rich in history and culture: Renaissance writer Rabelais was born here; Joan of Arc led French troops to victory in the Hundred Years' War in the Loire; and, as the Cradle of the French Language, its residents speak the purest French.
The Loire Valley contains several distinct wine regions, each with its own characteristic grapes, appellations and styles
As a testament to all the region contributes to French and global culture, the Loire Valley (between Sully-sur-Loire and Chalonnes-sur-Loire) was added to UNESCO' World Heritage list in 2000.
Who better than to take all of us through a master class in the character of  Loire wines than The Wine Diva.
That consistency of character is remarkable when you consider that the Loire follows a 630-mile course from a source near Beaujolais to the Atlantic Ocean. The Loire is a land of moderation: It's cold in the winter, and never gets super hot in the summer. Vines can really only grow here because of the river and its tributaries, which raise the temperature just those few vital degrees and ensure long, leisurely autumn days for the harvest.
The countryside is beautiful—wide expanses of vines, gentle slopes, grand castles and ancient cities, all dominated by the rivers and the milky blue light of the summer sky. If a vineyard area deserves to be called pastoral, this is it.
When you realize that the region is dominated by a mere four major varieties—Sauvignon Blanc, Chenin Blanc, Melon de Bourgogne and Cabernet Franc—the wines become accessible, and therefore enjoyable. This is step one in deciphering the surface complexity of Loire wine.
Please take a seat – The Wine Diva class is about to begin.
www.loirevalleywine.com
MONMOUSSEAU TOURAINE CUVEE JM BRUT
CAVES DE SAUMUR CREMANT DE LOIRE ROSE DE CHANCENY
POUILLY FUME S DAGUENEAU & FILLES TRADITION
SAUMUR BLANC 2014 BOBINET
TOURAINE SAUVIGNON 2015 CHATEAUVIEUX
VOUVRAY SEC TURONIEN
HUREAU SAUMUR CHAMPGNY TUFFE
CHINON JUSTON MONMOUSSEAU
Podcast: Play in new window | Download
STORIES WE'RE WORKING ON
 Mike Grgich
The life, the book and being the Man in Napa through his daughters eyes.