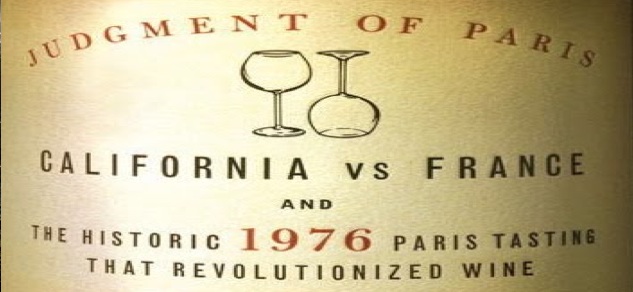 A Glass Full of Miracles is the amazing  Story of Mike Grgich – The man who fired the "Shot Heard Round the World" – in the Judgement of  Paris tasting of 1976,  as told by his daughter Violet Grgich!
And wine writer and expert Kurtis Kolt presents  Top Drop Vancouver Year 3!!
Podcast: Play in new window | Download
THE SHOW
A Glass Full of Miracles is the memoir of Mike Grgich.
"My life has been filled with miracles'" Mike Grgich says. "How else do you explain that a little boy from a little village in Croatia now has his wine on display in the Smithsonian Institution, in the same place as Abraham Lincoln's hat and Neal Armstrong's space suit?"
 Mike Grgich, the youngest in a family of 11, studied enology and viticulture at Croatia's University of Zagreb with the goal of making great wine. While he was a student, a professor whispered to him about California, a paradise where winemakers were free to make the best wine possible. Just before graduating, he fled Croatia to escape communism. With $32 sewn in his shoe and after spending time in Vancouver , Mike Grgich finally arrived in California after four years of adversity and uncertainty. The book takes readers along Mike's journey from communism to freedom, becoming a California winemaker and earning his place as a Napa Valley icon.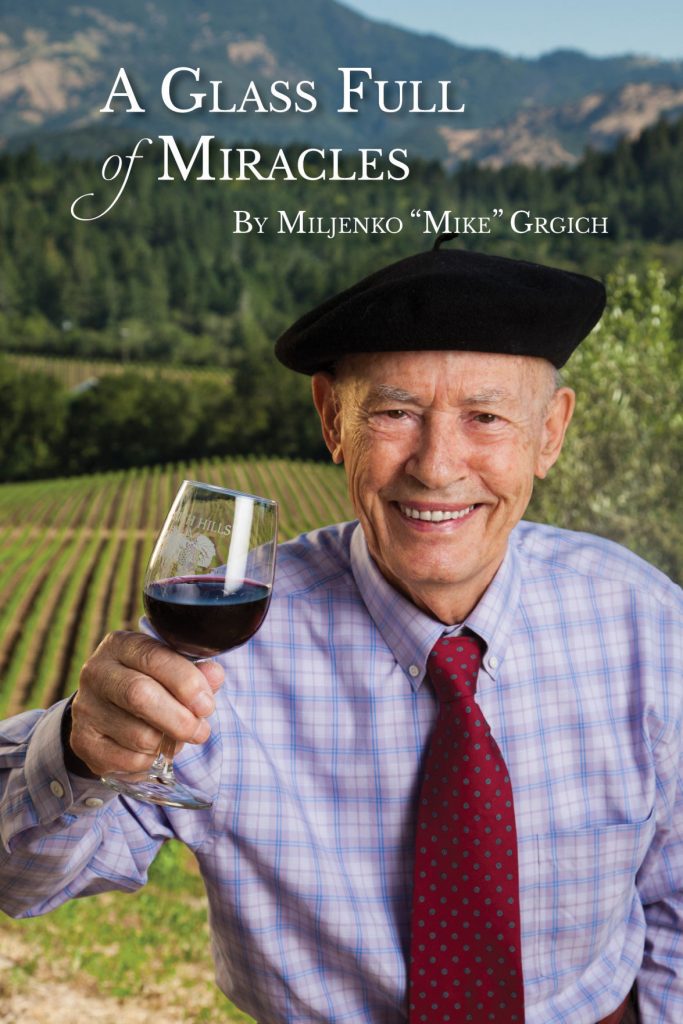 An inductee to the Vintners Hall of Fame, Grgich crafts wines in the classic Old World tradition that have won a stream of local and international awards, establishing Grgich Hills Estate as one of the premier wineries in the U.S. and the world.
This year marks the 40th anniversary of the famous Judgment of Paris.
In 1976, Steven Spurrier, an Englishman who ran a fine wine shop in Paris, decided to promote his wine shop by organizing a blind tasting to coincide with America's Bicentennial celebrations. For the tasting, he gathered together the best French judges, the finest French wines and he added in a few wines from some upstart winemakers in California. The unimaginable happened: the 1973 Chardonnay, crafted by Mike Grgich for Chateau Montelena, won with the highest total score of 132 points. This momentous verdict placed Napa Valley on the global wine map and set the bar for Chardonnay in Napa Valley.
 The following year Grgich joined with Austin Hills of the Hills Bros. Coffee Company to open what became Grgich Hills Estate. The first vintage that Grgich crafted at the new winery was one of 221 Chardonnays from around the world entered into "The Great Chicago Chardonnay Showdown." The 1977 Grgich Hills Chardonnay emerged triumphant with the first place ribbon and the Chicago Tribune called it "The best Chardonnay in the world!"
George Taber, the Time magazine reporter who broke the story of the Paris Tasting and later was the author of "Judgment of Paris" about the famed tasting, praises "A Glass Full of Miracles:" "Mike Grgich may be small in stature, but he is a giant in the world of wine. His new book dramatically tells his full story, which is a great tale of a dream come true…there are a lot more aspects to Mike's life than just Cabernet and Chardonnay. It's a great and fun read."
This feature interview consists of a 2009 interview I did with Mike at the Hotel Vancouver and a phone conversation I had with his daughter Violet just this past week.
Violet is now the General Manager of Grgich Hills.
Mike and Violet take us through  the Paris Tasting,  the recent 40th anniversary of the Judgement of Paris..plus ..the forthcoming 40th anniversary of the winery in July 2017.
www.violettapress.com/product/a-glass–full-of-miracles
Listen to RAW Interview here:
Kurtis Kolt – Top Drop Vancouver / Year Three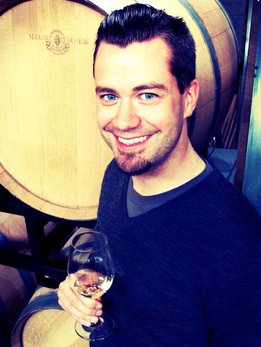 "The One Wine Tasting of the Year You Shouldn't Miss" – Western Living Magazine
Embarking on its third year, Top Drop Vancouver is a two day trade and consumer event being held at the Roundhouse in Yaletown and various Vancouver restaurants  September  7/8 , bringing together a collection of small, hands-on wineries, craft breweries, cideries and food purveyors who are passionate about their craft.
Their  focus is terroir-influenced, handcrafted wines, and the people behind them.
They believe in the importance in farming one's own fruit and/or being constantly engaged with grape-growers to ensure sustainability and a high standard of viticultural practices. They believe in wines that reflect their vintage, and wines that aren't suffocated by vinicultural trickery. They believe in winemaking decisions that are made by a winemaker, and not by a board of directors or marketing team.
http://topdropvancouver.com/participants/
They believe in those who take chances. They believe these kinds of wines, honest wines of integrity, need a time and place to have their story told.
They also believe craft beer, cider, along with authentic and sustainable produce, dairy, meat and seafood are part of the same conversation, which is why they're proud to showcase some of the  best in those areas.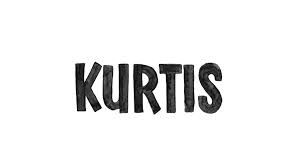 Kurtis is  a Vancouver-based wine consultant who writes about wine, presents seminars, hosts events, judges wine competitions, works with restaurants on their wine programs.
His  background is in running restaurants around Vancouver, most recently managing Gastown'sSalt Tasting Room until 2010 when he received the 'Sommelier of the Year' award at the 2010 Vancouver International Wine Festival. Kurtis has various certifications and credits through London's Wine & Spirit Education Trust, the Court of Master Sommeliers & the Winemaking Program at UC Davis.
His great  wine column is published every Wednesday in Canada's largest urban weekly, The Georgia Straight.
  [powerpress
STORIES WE'RE WORKING ON;
Taco Fino – a new menu and new store in Yaletown
Pam Cohen – The Savvy Series highlights Rose
Eric McCormack – Actor, Father and wine geek.
Fanny Bay – The Oysters and The Restaurant
Unsworth Vineyards – Cowichan Valley