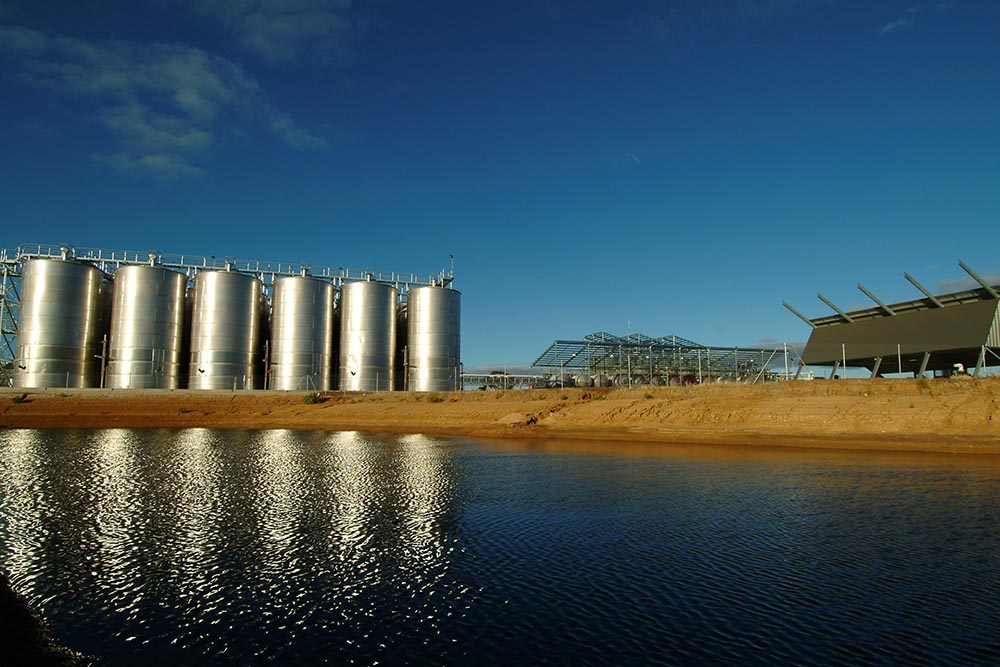 What makes Yalumba an outstanding  winery?  We have two suggestions..World Class Storyteller Jane Ferrari and Winemaker Peter Gambetta.
Moosemeat and Marmalade is one funny tv series. Its features the odd couple of food Bush Chef Art Napoleon and Culinary chef and instructor  Dan Hughes.
They're both fish out of water..
And Chef Dino Renaerts pairs food and Rose
Podcast: Play in new window | Download
Subscribe: RSS
THE SHOW
Jane Ferrari – Heart and Soul of Yalumba
Meeting Jane Ferrari is unforgettable. Her job title at Yalumba is multifaceted. She is a storyteller, a communicator, a brand ambassador, a legend. Spend an hour with Jane and you'll find out more about the heritage and culture of Yalumba and the Barossa than most locals learn in a lifetime.
A winemaking graduate from Roseworthy College, Jane joined Yalumba in 1987 and has thrived as promotions manager, wine room manager, storyteller and today is their  wine communicator at large. Her role brings to life the Yalumba story.  In 2004, Jane was announced as the recipient of the Wyndham Hill Smith Award in recognition of the significant contribution she has made to Yalumba. This was followed in 2013 by Yalumba's highest honour – Jane was named Signatory for Yalumba The Signature Cabernet Sauvignon & Shiraz 2010.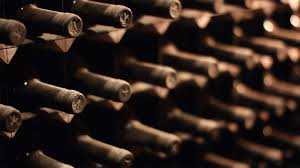 Wine Communicators of Australia named Jane Ferrari its 2012 Wine Communicator of the Year for her long-term effort in the global promotion and education of not only Yalumba, but Australian wine in general.
She's a complete gem!!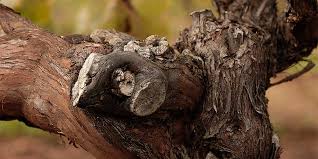 jane ferrari (@barossasaint) | Twitter
https://www.yalumba.com/
Peter Gambetta –  Winemaker at Yalumba
Peter Gambetta joined Yalumba in 2002 and is responsible for making the Rare & Fine collection from the Coonawarra, Yalumba The Menzies Cabernet Sauvignon and its younger sibling The Cigar.  Peter is also responsible for the amazing Ring Bolt Wines from the Margaret River and Heggies Riesling and Chardonnay.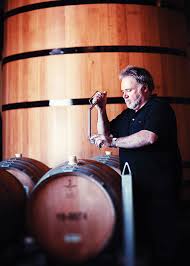 "Working with this region has delighted and challenged me for years. Having the opportunity to draw on my past experience and increase my understanding and ability to take the best of this region and nurture it until the final resultant wine, never loses its appeal to me," says Peter.
Peter has always taken a meticulous approach to his winemaking. His attention to every detail is just one of the many reasons why Peter is such an outstanding winemaker.
In his words: "fine winemaking is a holistic pursuit, giving the winemaker an infinite number of possibilities to practice their craft during the creation of a wine."
FYI – not only do they make outstanding wines..they have their own onsite Cooperage!!
https://www.yalumba.com/winery/winemakers
 Art Napoleon  –  (Bush Chef and Hunter)    Moosemeat and Marmalade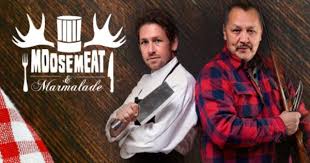 Art is an experienced hunter and an adventurous outdoor cook. He loves experimenting with food, combining his knowledge of plants and wildlife with home-style cooking techniques to create healthy, affordable meals that showcase Indigenous foods. Traditional Indigenous practices such as the respect for food sources, creating minimal waste and following ethical techniques are key considerations in the meals he creates.
Dan Hayes  – Classically trained French chef.  (The London Chef)
From Commis to Head Chef, Dan has worked with various talented chefs in numerous high-end and Michelin starred restaurants. He has taught cookery all over the UK, food styled with one of Britain's top food photography companies, and consulted on the development and opening of restaurants in London and the Canary Isles.
From fishing, hunting and gathering to final presentation this London Chef combines his classical French training and love of rustic Mediterranean cuisine and seafood cookery to create memorable and outstanding dishes, events and cookery lessons.
Check out London Chef in Victoria. It's a cooking school, catering company, events specialist.
thelondonchef.com/
In Season 2 on APTN,  audiences see Art and Dan travel from BC to Ontario and over to England and Scotland in Europe, where the chefs explore a host of classic and not-so-classic cuisines while cooking with guests including the famous UK game hunter Mike Robinson and the eccentric wild rice farmer James  Whetung  from Northern Ontario.  We see the duo venture into some extreme food tastings (singed Porcupine, anyone?) while investigating seaweed farming, and diving for the world's best scallops off the Isle of Mull, Scotland.
aptn.ca/moosemeatandmarmalade
Instagram: @Moosemeatandmarmalade
Facebook: https://www.facebook.com/moosemeatandmarmalade
Twitter: @MooseandMar
Dino Renaerts –  Co-Owner and Exec Chef  (Bon Vivant Group)
 Dino Renaerts has firmly established himself as one of the west coast's culinary leaders. Born, raised, educated and trained in Vancouver, Renaerts has built a prolific career spanning over two decades that has seen him cook in a clutch of the city's finest restaurants. Today, Renaerts applies his talent, passion and vision to his role as partner in The Bon Vivant Group, serving discerning clientele across the Lower Mainland.
This interview came about when Provence was showcasing their delicious Rose in Vancouver and BC.
They hired the Chef with the best pairing skills…That was Dino.
As good as he is in the kitchen, he's just as talented in the wine cellar.
And because I LOVE rose..I'm always wanting to know what to pair with my favourites.
I hope you do as well because this is a food and wine love fest!!
Podcast: Play in new window | Download
Subscribe: RSS
STORIES WE'RE WORKING ON:
Joseph Luckhurst  Road 13
Colin Mochrie – Funny Food
David Paterson – Tantalus
Marcelo Papa – the star of Marques de Casa Concha  Chile