The Hatch was named 9th best winery in Canada and 5th in BC.
And IS this the weekend  to Lick Your Plate?
Podcast: Play in new window | Download
Subscribe: RSS
THE SHOW
Some wine fans follow labels, some follow grapes, some follow regions and some follow Winemakers.
Can I please suggest one winemaker  you may want to follow?  Jason Parkes!
First of all he's born in Peachland, so the man knows his fruit.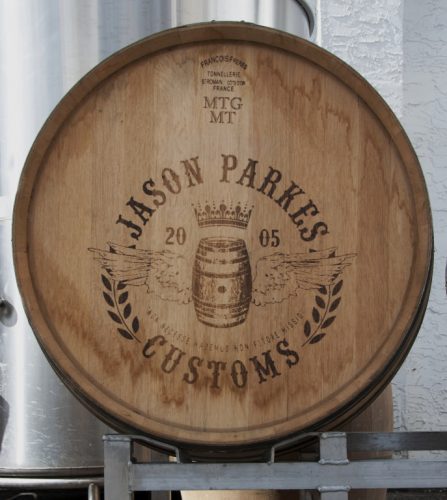 He's fronted two punk bands. OK, that has nothing to do with wine-making but there's a do-it-yourself attitude in the punk/post-punk community and that works in a vineyard/cellar…
He started making wine in the Okanagan to pay the bills and get his band's van back on the road.
Now, after multiple harvests, he's gathered around him a great team of growers, cellar hands and winemakers.
It shows in the wines he creates.
The Hatch
Black Swift
Contempt by Pamela Anderson
Screaming Fenzy
Gobsmacked
Talking Stories
and countless more.
2016 WINE ALIGN AWARDS OF CANADA, THEY WERE NAMED THE 9TH BEST WINERY IN ALL OF CANADA. 5TH BEST IN BRITISH COLUMBIA.
http://www.winealign.com/awards/2016/07/27/2016-nwac-top-25-wineries-in-canada/
Here's what they say about themselves..
The Hatch is the absolute culmination of the wants and dreams of a select, rare and bizarre cadre of people who are unconcerned about the convention and now have a chance to show the world exactly what real wine, real hospitality and real people are all about. 'the hatch' is the direct confluence of all our favourite arts.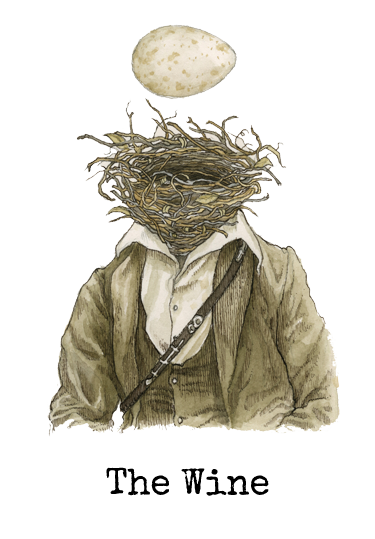 The liquid arts, the visual arts and the living arts; finally together and together forever.
That answers the 'what', but also asked is the 'why'. Why 'the hatch'? Because the time is long overdue for something like this to enter your life, and more-so; to make your life that much better. Now it's time to shut-up and go drink some wine.
Jason Parkes brings lots of stories to the edition of Tasting Room Radio. Great fun.  Fabulous wines.
Drink the future!!
Lick Your Plate  –  Authors Julie Albert and Lisa Gnat
 Yes,  they are sisters and best friends, they each have 3 kids and they live within 5 blocks of each other.
These sisters  create a force in any kitchen. Julie writes… Lisa Cooks.
Julie and Lisa have  released their third cookbook Lick Your Plate. A follow up to Bite Me and Bite me Too!
The girls write about food and family (family first).
They talk with me about Sloppy Joe's, Baja Fish Tacos, Slutty brownies and the fact that it takes  Twinkies 45 seconds to explode in a microwave!
We do take time to go back and remember their Grandmother.  Alice Leiberman welcomed them into her kitchen and very likely set this whole career in motion.
We also get sidetracked into their fave MuchMusic VJ, Bon Jovi and what BC wines I'm recommending to these two Torontonians
Lick Your Plate offers 160 original recipes, several 30-minute dinner ideas, tips, tricks, mouthwatering visuals, funny anecdotes, drool-worthy descriptions of every recipe, and is perfect for everyone from the beginner to the well-seasoned home cook.
"We're not Martha telling someone to make the eight-hour broth, but we're also not Rachael Ray saying put cheese on toast. There is that happy medium," says Gnat, who developed the recipes.
The sisters say they understand the importance of accessible recipes, where all the ingredients can be bought in one shop.
"We love and admire 'the foodie' and we're happy to sit down to a gourmet meal. And we are all about fresh flavours and great food. But we also live in the real world with six kids between us. We don't always have that sort of time and inclination to go on a goose chase for fig paste," says Julie.
http://www.penguinrandomhouse.com/books/252970/lick-your-plate-by-julie-albert-and-lisa-gnat/9780147529886/
Todays Wild Salmon Celebration – Fisherman's Wharf  Granville Island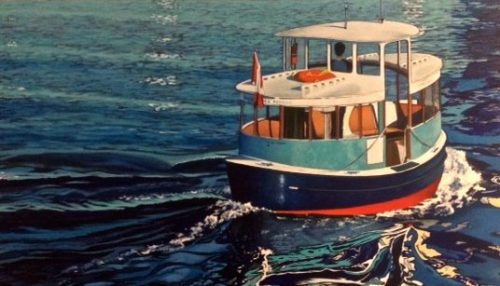 There are a lot of local food and wine events to finish off August but this one may be the best.
Some of ther very best chefs across the country are teaming with some of our best local chefs to create salmon and seafood dishes that can be eaten right on the docks at Fisherman's Wharf. Six perfect dishes paired with 5 perfect wines.
All the info you need can be heard from today's guests …
Chef Robert Clark  – The Fish Counter
Chef Jessie McMillan,  Campagnolo Roma, Vancouver
Chef Charlotte Langley,  Scout Canning, Toronto
Today at 6PM..The first annual Wild Salmon Celebration will be taking place at False Creek Fisherman's Wharf  from 6 to 9 p.m.
Hosted by the Chefs' Table Society of B.C. and the B.C. Salmon Marketing Council, this outdoor dinner offers  seafood dishes created by top chefs from across Canada working with local chefs.
See Chef list below.
The main theme of this al fresco meal is salmon.  BBQ salmon with sesame seeds with  dashi  glaze, cured salmon with risotto &  pickled field cucumber, and salmon poké bowls, etc.
See Wine list below
Must be drinking age. Tickets are $49.00 per person.
CHEFS
Lee Cooper, L'Abattoir (Vancouver)
Ryan Bissell, North Arm Farm (Pemberton) and Erin Vickars, Outer Shores Expeditions
Charlotte Langley, Scout Canning (Toronto, ON) with Steve Duyzer, Vancouver Fish Company (Vancouver)
Nathan Middleton, The Home of the Brave (Toronto, ON) with Jesse McMillan, Campagnolo Roma (Vancouver)
Tyler Shedden, The Chase Hospitality Group (Toronto, ON) with Robert Clark, The Fish Counter (Vancouver)
Peter Zambri, Zambri's (Victoria, BC) with Lucais Syme, Cinara (Vancouver)
WINES
Haywire Winery at Okanagan Crush Pad,
 

Podcast: Play in new window | Download

Subscribe: RSS
STORIES WE'RE WORKING ON: 
On the Labour Day Long Weekend
The Judgement of BC – who won what
The BC Pinot Noir Celebration – 34 PN makers in one lovely park.