THE SHOW
Podcast: Play in new window | Download
If you check out the guest list below – you'll know this will be a busy interesting hour.
We start with Executive Chef David Hawksworth and his Chef du Cuisine Quinton Bennett.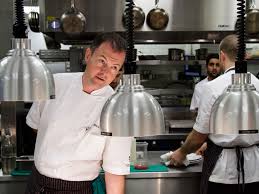 They created a Spring Journey Menu which includes ingredients from all over of and several from Alberta.  We're talking true local at Hawksworth. The menu features a uniquely illustrated map of the province, which shows the origins of each dish.  The menu also highlights the full flavor potential of our BC.
Spring Journey Menu requires full table participation.  This is a shared experience.
Here's the menu…Enjoy!!
Dinner
Starters:
asparagus and ricotta salad prosciutto, grape  22
albacore tuna  radish, burnt nori emulsion    24
pan roasted scallop  popcorn sweetbread, chanterelle, green apple  26
pacific squid   peanut, nashi pear, crispy pork chili vinaigrette  24
spring velouté  pickled potatoes, watercress  21
foie gras parfait  pear, walnut, brioche  27
pork belly  kohlrabi slaw, apple, apricot, chicharrón  25
poached pheasant  rhubarb, garlic herb aioli 25
Mains:
chicken breast   ibérico, charred asparagus, buttermilk  42
sablefish  barley, black garlic, king oyster mushroom  51
yarrow meadows duck breast  beets, horseradish, chamomile, split jus  43
pacific halibut  chaga broth, foraged greens  46
alberta beef striploin  shortrib croquette, caramelized onion royale, spinach, red wine jus  57
lobster tail  squash and mushroom agnolotti, black truffle, hazelnut  49
lamb  merguez, lemon yogurt, cauliflower   52
For Two, Sharing:
alberta beef ribeye 
german butter potato, wild mushroom, bone marrow, green peppercorn, red wine jus  130
Spring Journey Menu
peas   curd, elderflower
prawn   sea vegetable, wild rose
smoked salmon  maple, spruce, horseradish
pheasant  allium, almond cream
bison   pine, nettle, wildberries, carrot
chaga   mushroom, chicory
rhubarb   wood sorrel
---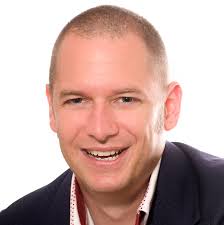 Unsworth pours at Vij's  (Chris Turyk-Unsworth & Mike Bernardo –Wine Director)
 I don't believe there's any tougher wine pairing challenge in Vancouver than Vij's.
Vikram has repeatedly stated that there are 5 layers of spices in many of his dishes and it takes a brilliant wine director choosing exceptional wines to pair with a wild spiced meal.
Chris Turyk new what he was doing when he and Father Tim brought their new releases in Vij's last week and poured with Mike's food choices.
We started with:
Charme De L'lle
Pinot Gris
Gewürztraminer
Allegro
Rose
2016 Pinot Noir and 2015 Reserve
And I think I saw some Tim Buck wine go by as well.
From the kitchen Mike presented:
Mini Mutton Kebabs
Sweet Potato and Spiced Ricotta  "cookies"
Lamb Popsicles
Spiced Cassava Fries
Vegetables (Cauliflower, spinach. potato)
Vegetable Papri
---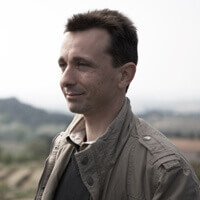 Boutinot Wines  (Rhone Valley)
(Chief Winemaker Eric Monnin, The Wine Diva plus rep Matt Thirlwell and  Canada Rep Megan Cole)
We met at Ancora Dining and Patio. (Across from Granville Market – foot of Howe St)
Eric Monnin brought with him six wines from his portfolio. (I think he mentions that they now make 20 Million bottles)
Poured on the day were
Domaine Boutinot La Fleur Solitaire CDR Blanc
The Tea Leaf – (South Africa)  2016
Le Petit Chat Malin Rose  2017
Domaine Boutinot Les Cerisiers CDR Rose
Domaine Boutinot La Cote Sauvage Cairanne CDVR 2014
Domaine Boutinot Les Coteaux Schisteaux Seguret CDRV  201
---
As always Daenna van Mulligen (The Wine Diva) brought her invaluable experience to the table. A very welcomed partner.
Eric was as charming as his wines.

With Eric were Matt Thirlwell from Vintage West and Megan Cole Representative for Boutinot in Canada.  We asked both for an overview on Boutinot – its history and place in the World of Wine
https://twitter.com/megancole?lang=en
---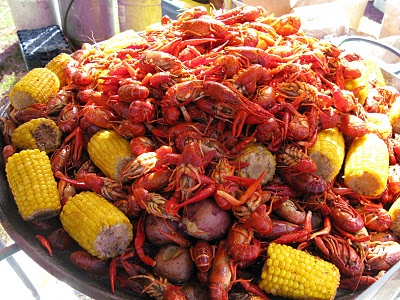 …and finally its friend Chef Ned Bell with insight into the upcoming BC Shellfish Festival in Courtney-Comox.  June 8-17
Ned is all about shellfish sustainability. All you have to do is "just ask him" and off he goes.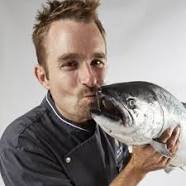 http://seafood.ocean.org/team/ned-bell/
An award-winning list of local, national and international celebrity chefs has now been announced for the 12th annual BC Seafood Festival, a 10-day celebration in the beautiful Comox Valley on Vancouver Island, B.C. from Friday, June 8 to Sunday, June 17, 2018.  Tickets to select public events will go on sale starting at 9:00am on Friday, April 13th.
This year the 2018 event is unveiling the next generation of the festival by extending the highly anticipated BC Seafood Festival Signature Weekend to three-days featuring new events and celebrations including celebrity chef demonstrations, award-winning shellfish and seafood tastings, interactive & educational displays, and competitions including the famous Fanny Bay Oyster Shucking Competition and the OceanWise™ Chowder Challenge.  Guests and visitors may purchase a Signature Weekend Day passes to enjoy some of these weekend highlights:
Learn to Cook BC Seafood at two different Celebrity Chef Demonstration stages
15+ Seafood Tasting Stations – Meet the Producers and Chefs
15+ BC Craft Beer, Wine and Spirit Tasting Stations
Live Music Performances
Largest Kids Interactive Zone featuring numerous Touch Tanks and Interactive Displays, and Seafood Cooking Classes, plus the first visit to the Festival by the Vancouver Aquarium AquaVan!
Check out the website below. You won't believe the list of chefs attending.
It's like a culinary  all-star game.
https://bcseafoodfestival.com/
Podcast: Play in new window | Download
STORIES WE'RE WORKING ON
 Top Drop Vancouver 2018
At least 15 of the very best winemakers and principals – all in one room.
Including:
Domaine Taupent-Merme
Dtina (Croatia)
St.Innocent (Oregon)
SpottsWoode  (St Helena)
Ridge Vineyards (Cupertino)
Yalumba – Barossa (Jane Ferrari)
Alpha Box and Dice – (Australia)
Blackbird Vineyards (California)
Bella Wines ( Naramata)
Kurtis Kolt – Organizer.  Co-founder)