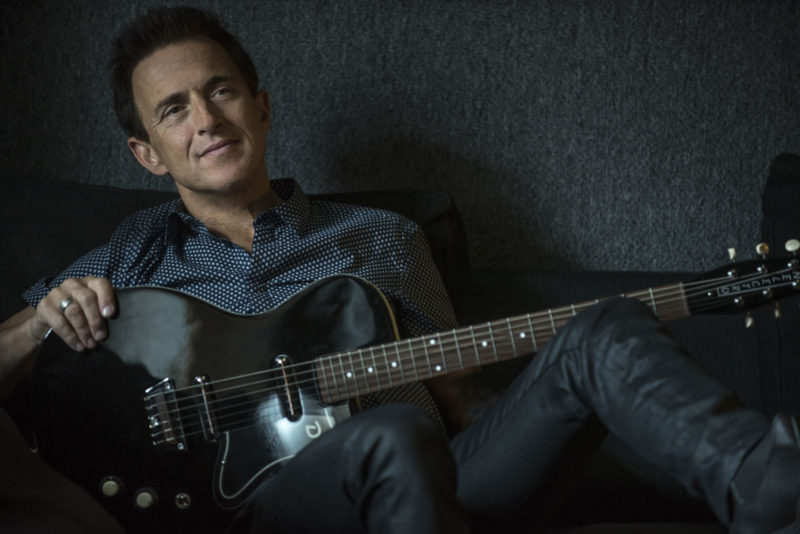 Colin is releasing his 19th album called Miles to Go this Friday!
It's part two of his return to blues tunes.
It started with the highly acclaimed  Blue Highways  in 2016 .
 This one is Miles to Go featuring two new songs  – and many,  blues standards.
He's covering Muddy, Wolf, Blind Willie Johnson, Little Willie John, Arthur Crudup, Blind Lemon Jefferson, Charles Brown etc.
In the studio with him are Steve Mariner from Monkey Junk, The Sojourners, Colleen Rennison, and piano/co-producer Jesse O'Brien and his great band.
And two originals?
I will remain – written by Colin and 40 light years co-written with Tom Wilson and Jesse O'Brien.
We'll feature tracks from the album and Colin 's interview in Hour Two of The Stew.
 And the Mulligan Stew Podcast will have the complete interview.   (Subscribe at Spotify-Google Play Music-Apple Podcasts)
---
As The Stew hits air 5 Mtn,  its 7 PM in New York and Paul Simon is backstage getting ready to play his farewell concert at Flushing Meadows Corona Park.
"Goodbye Rosie, The Queen of Corona"
He's come full circle as this was where he started his career over 50 years ago.
At this point, only he knows how the night will play out but it will be memorable..you can bet on it.
So.  in honour of the man and the artist we start with his " gospel period."
Loves me like a Rock with the Dixie Hummingbirds.  The President he had in mind was Nixon.
Gone at Last – with Phoebe Snow and the Hummingbirds. (was originally for Bette Midler)
Take me to the Mardi Gras – a song he wrote for the Rev Claude Jeter. Lead singer of the Swan Silvertones.
Recorded at Muscle Shoals.
Thank You Paul Simon.  For the music and the memories.
---
FYI – The last 30 minutes of The Stew will all be LIVE tracks.
The Ballad of Billy The Kid – Billy Joel
I'm a Man – Steve Winwood
Shakin' all over/Gloria – Van Morrison, John Lee Hooker and Candy Dulfer.
Free Fallin' – John Mayer
 PLAYLIST:
| | | |
| --- | --- | --- |
| Mulligan Stew Sept 22 2018 | | |
| Welcome to The Stew – Year 22 | www.mulliganstew.ca | Special Guest – Colin James |
| Loves me like a rock | Paul Simon | There goes Rhymin Simon |
| gone at last | Paul Simon | Still crazy after all these years |
| Take me to the Mardi Gras | Paul Simon | There goes Rhymin Simon |
| www.deanehouse.com | Colin James New Music and Interview in 30 minutes | |
| Evil ways | Santana | Santana |
| Out of the blue | Blue Rodeo | in our nature |
| Mulligan Stew with tdm | | |
| stop light kisses | The cactus Blossoms | you're dreaming |
| Coming UP Colin James Interview | www.mulliganstew.ca | TDM |
| Inner city blues | Molly Johnson | Meaning to tell you |
| I know Im losing you | The Temptations | Hitsville |
| Done tore your playhouse down | King Biscuit Boy | Gooduns' |
| Look out Cleveland | The Band | The Band |
| TDMulligan | Complete Colin James interview on Mulligan Stew Podcast | |
| Do it now | Paul McCartney | Egypt Station |
| Maybe Im amazed | Paul McCartney | Wingspan |
| NEXT – Colin James Interview | www.mulliganstew.ca | |
| Colin James Interview | Complete Interview on Mulligan Stew Podcast | Spotify.Google Play.Apple Podcasts |
| I will remain | Colin James | Miles to Go |
| Colin James Interview | Miles to Go | |
| 40 light years | Colin James | Miles to Go |
| Colin James Interview | Complete Interview on Mulligan Stew Podcast | |
| Tears kept rolling down | Colin James | Miles to Go |
| Colin James Interview | Miles to Go | |
| Soul of a man | Colin James | Miles to Go |
| Colin James Interview | Miles to Go | |
| Mulligan Stew – tdm | Complete Colin James Interview on MulliganStew Podcast | |
| The Ballad of Billy the Kid | Billy Joel | Songs from the Attic – Live |
| I'm a man | Steve Winwood | Greatest Hits Live |
| www.coyotesbanff.com | Next – On The Stew – Van the Man Live | |
| Shakin all over/Gloria | Van Morrison with John Lee Hooker & Candy Dulfer | a night in San Francisco |
| Free Fallin' | John Mayer | Where the light is. Live in LA |
| | | |