Year Seven of The Four F's
(Food. Fishing. Fluids and Friends)
As all good things sometimes do..it started with a "what if".
 What if I put together some of my food and wine friends who loved fishing – and we all went fishing together but we also brought along wines we wanted to share and food we wanted to cook?
 Except for several years when one of them was just too damn busy,  the friends line up has been pretty much the same.
Here are some links on "the friends"
Basically, these are gents and artists you would love to hang with.
Chef Mark Filatow  Waterfront Bistro  (Kelowna)  https://waterfrontrestaurant.ca
John Weber – Orofino Wines (Similkameen)  https://www.orofinovineyards.com/about-2/
Rhys Pender – Little Farm Wines (Similkameen) and Master of Wine.  http://littlefarmwinery.ca/
The really interesting thing with this group is that at times the fishing is EVERYTHING.
Then the Wines become EVERYTHING.
Then the food becomes EVERYTHING.
We dive into all three with a shared passion that seems to know no bounds.
For example –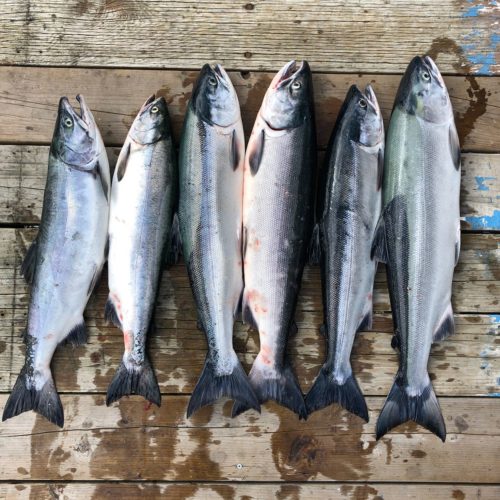 Fishing – Except for this year we have always fly fished in the interior of BC. Skitchine Lodge, Cathedral Lakes, 7  Half Diamond Ranch , Tunkwa Lake.
This year we head for Campbell River on Vancouver Island and some Salmon Fishing.
Our home base was the gorgeous Gowlland Harbour Resort on the jewel known as Quadra Island, just off downtown Campbell River.
And most importantly,  our guide was one of the very best Mark Stewart from East West Charters in Campbell River.
So, here's Mark with a boat build for four..now holding 5. As the rods went off..all four reaching for the now bouncing rod.
Surprisingly, it all went very well thanks to Mark Stewart and his 28 years of experience. We caught and released lots of wild coho..kept one hatchery coho.
John caught a Spring and everyone caught sockeye and pinks.
We were chased by dolphins who surfed in the wake of the boat as we cut through the water. Exhilarating!
We tasted Moscato d 'Asti for breakfast..memorable.

Wines – We each like to bring wines that we think the group would find interesting.
A grand total of 22-25,  depending on who you talk to.
Wines from Croatia that Mark brought back from his summer trip there.
I brought a Viognier from France
John from Italy and Orofino.
Rhys from EVERYWHERE. Palo Portado for one
A Spectacular Education.
Food – Chef Mark has always traditionally brought to these trips his gift of making something truly special from an assorted bag of goodies.
We know there will always be two Tomahawk Chops from Two River Meats in North Vancouver.
He's usually chosen to cook these on an open campfire but this year we had the luxury of a BBQ. (In the Dark)
The rest of the meal started with a charcuterie board that was outstanding  It truly challenged the wines..
Including N'Duja made from #cheamviewranch pork from @tworiversmeats and @medleyorganics espelettes
Salad..exploded on the plates. Lobster mushrooms with toasted corn gnocchi and glazed delicata squash.
I dream about these meals..before and long after.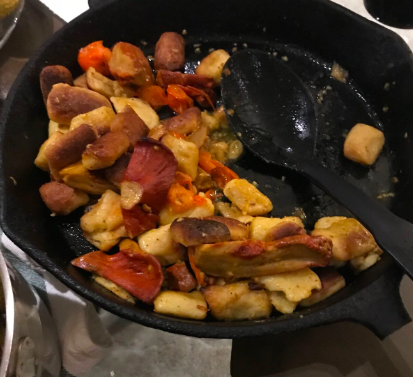 Let me finish by thanking those who helped make this wonderful trip happen.
The guys for one.  They all are busy.
John and Rhys were just starting their vineyard harvest. Mark Filatow may be the busiest chef in the Okanagan.
A minor miracle that they freed up.
Thanks go out to Mark and Anita Stewart. A formidable Team –  Son and Mother.
The staff at Tourism VI for the assist and support. https://www.tourismvi.ca/

The staff at Gowlland Harbour Resort/Quadra Island https://twitter.com/GowllandHarbour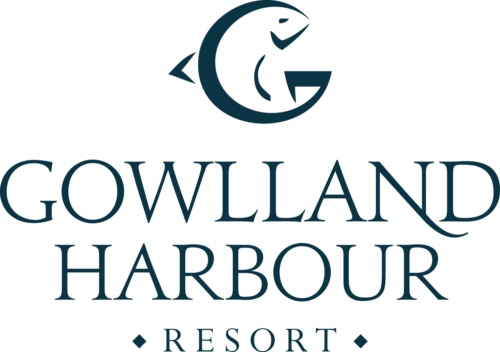 Shawna Gardham for support and encouragement right from the start.
Podcast: Play in new window | Download
STORIES WE'RE WORKING ON
New wineries to watch for.
Kutatas – Salt Spring Island
Frank Gigliotti changes the name of the game
Vancouver  Wine Festival: Hello California!!
The Aquilini Wines from Red Mountain
BC Spring Releases