We have four  stories for you.  A primer of the next VanWineFest, also advance notice on the 3rd BC Cider festival and a check in on the  wildly popular Oyama Sausage at Granville Market.  Joanne Sasvari editor of Vitis will pair wines with Oyama's legendary offerings.
And we finish with Bob Blue, Winemaker at Bonterra plus winemaker of a Bourbon aged Zin called 1000 stories.  He's one of the stars at this year's Wine Festival.
 The SHOW
 Harry Hertscheg  – (Executive Director of 41st Vancouver International Wine Festival)
 Vancouver International Wine Festival has been described as "the largest wine festival in the Americas" with 25,000+ admissions. It is Canada's premier wine show and widely considered to be one of the best wine events in the world. At age 41, it is also among the oldest. Its slogan is "The Wine World is Here". For the past six years, VIWF has been voted the #1 Food, Wine & Hospitality Event in Canada by New York's BizBash.
This is Harry's second visit in row. It's because he can now talk about The Stars who will be appearing and pouring.
From Gina Gallo and Jean- Charles Boisset to Joel Peterson (Ravenswood) Genevieve Janssens (Winemaker Mondavi) Randy Ullom (Kendall Jackson) Christine Coletta(Haywire) John Skinner (Painted Rock), the first pouring on Aquilini Red Mountain Wines and many more.
Harry has the goods.
By-The-Numbers
 41st annual (founded 1979)
8 days, Feb 23-Mar 3 (Bacchanalia Gala, Feb 23)
25,000+ admissions
16 countries
160 wineries; including 53 from featured region California
54 events (20 are California events)
1,500 wines projected, including an estimated:
42,000 bottles poured and/or purchased.
Shawn Pisio – (Organizer/Co-Founder of BC Cider Week)
 When he's not organizing BC Cider Week, Shawn and his team run TXOTX – (pronounced Choech)  which is Basque for "to drink cider from a barrel"
One of the  highlights of 2018 was attending, tasting and doing interviews at The Pipe Shop, foot of Lonsdale in North Vancouver.
It's one of the few shipbuilding rooms still standing.
30 plus cider makers all pouring their very best. So many stories and tales.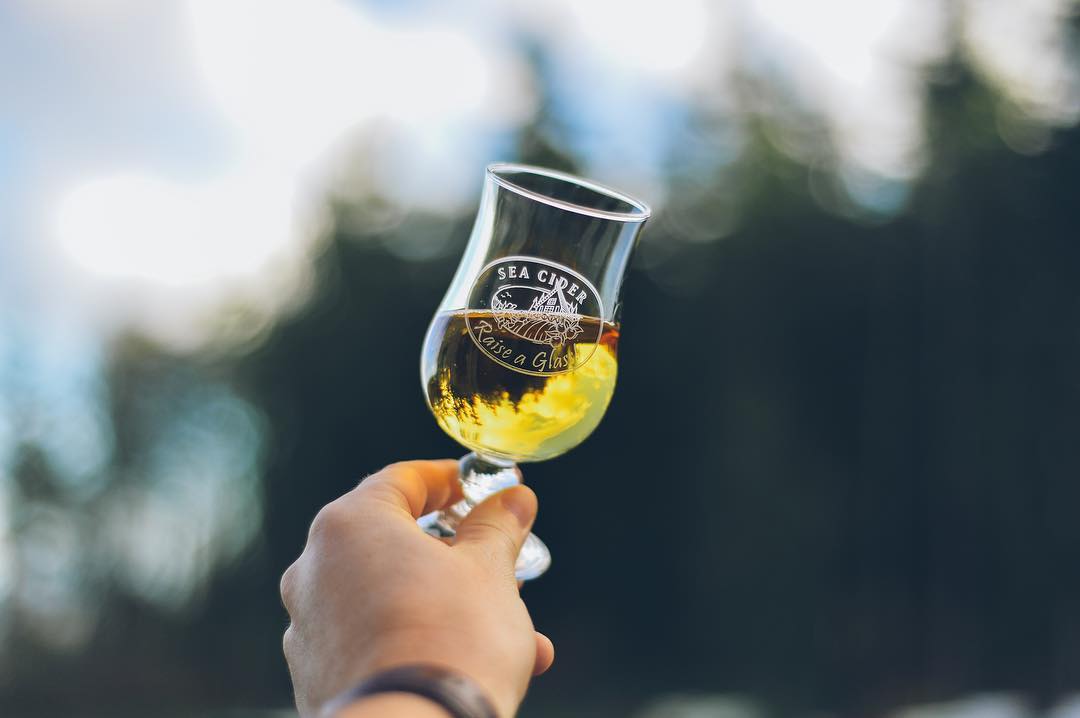 Cider has just exploded in popularity.  One of the people responsible is Shawn Pisio (and Rich Massey) who has a passion for cider than knows no bounds.
So, just like the VanWineFest, the BC Cider Week is fast approaching from April 26th to May 5.  The last day,  May 5th,  is the third gathering of cider makers at The Pipe Shop
300 Vancouver early bird tickets sold out in 45 minutes.
Shawn is here to tell you all about it.
Jerome Dudicourt  (Manager of Oyama Sausage. Granville Market\
Joanne Sasvari (Editor of Vitis and Vancouver Eats cookbook)
 Most line-ups are a pain but at Oyama you need the wait time to check out every square inch of food displayed in the coolers..glorious cheeses, amazing sausages, pate to-die-for, smoked wild Boar, Porcini Mushroom pate, Toulouse Sausages, sweet ham, game everywhere. The signage is fun and informative.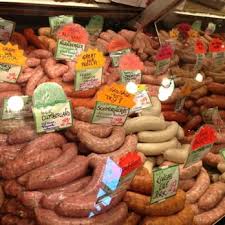 Our first guest is Jerome Dudicourt, the manager & trained chef who speaks of his store  like it's priceless, which it is.
And then Joanne Sasvari the editor of Vitis  comes into the picture with her wine choices to go with Jerome's specials.
From Vancouver Island to the Okanagan Valley, B.C. wine is rapidly gaining global attention for its quality, diversity and innovation.
Vitis aims to capture the excitement by telling the stories of wineries and the passionate people that own and operate them, as well as offering accessible insights into the finer points of wine and current trends.
Keep a notepad handy..there's something  here for everyone.
Bob Blue – Founding Winemaker at Bonterra and 1000 Stories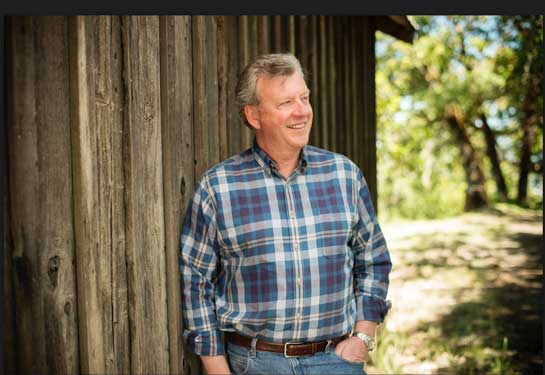 Bob Blue. Bonterra – 1000 StoriesIconic winemaker Bob Blue on the phone from Mendocino.  Bob is showcasing his most recent project – 1000 Stories Bourbon Barrel-aged Zinfandel 
 A graduate from UC-Davis, Bob is considered a pioneer in the organic wine arena and is the founding winemaker for Bonterra, America's #1 Organic wine. Bob was mentored by Paul Dolan and Dennis Martin and traveled to Bordeaux, Burgundy, Australia and the Rhone to broaden his sense of style. He received a Lifetime Achievement Award at the Drinks Business Green Awards in 2014, recognizing him for his 25-year commitment to the highest standards of organic viticulture.
Bonterra
1000 stories opens with vanilla and cherries, hints of barnyard.  A sweet attack followed quickly by pepper, cooking spices, vanilla? AND Twizzler. (Liquorice)
By the time you taste that first mouthful you are engaged. Welcome back  to BC Bob!!   http://www.1000storieswines.com/
The second half of the interview is all about Organic wines..their growth and rise in popularity.

Because Bob has been an industry leader in organic wines for almost 30 years he's the guy to talk to about how organic wines won all of us over.
Winery of the Year in 2014 from Wine Enthusiast.
STORIES WE'RE WORKING ON:
Van Wine Fest
The Californians, the Canadians
A Gaggle of Sommeliers
OK Falls pours
Unplugged and Uncorked