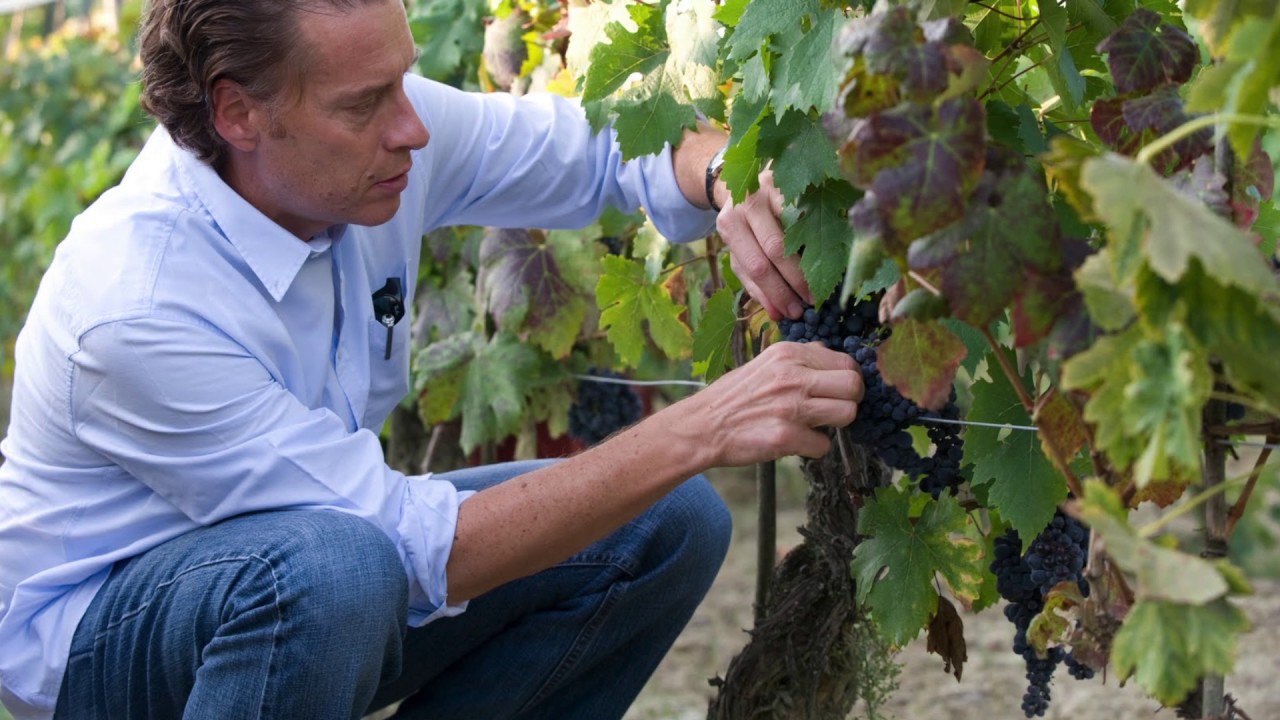 Alberto Antonini/Pedro Parra/Jane Ferrari/Brigitte Raye
THE SHOW
Alberto Antonini –  Poggiotondo.  Tuscany, Italy
Pedro Parra – Pedro Parra y Familia  Itata Valley, Chile
 One of the top 5 wine consultants in the World, Alberto watches over many vineyards. They can be found in   Italy, the U.S., Argentina, Canada, Chile, Uruguay, Armenia and Australia.
Alberto also consults for Okanagan Crush Pad, Haywire, Freeform, and Narrative in Summerland.
Okanagan Crush Pad is a state-of-the-art 40,000 case winery, 320-acres of vineyard and farmland, with a focus on creating natural wines exclusively from organic grapes. With home vineyards Switchback and Garnet Valley Ranch now organic certified Haywire is  changing the game in the Okanagan.. Winemaking is in the capable hands of New Zealand native Matt Dumayne who works closely with Alberto Antonini. The entire team is committed to farming wines that are lively and elegant and let the natural beauty of the Okanagan Valley shine through.
Alberto and Pedro Parra were pouring their wines in Vancouver recently in partnership with  Wine + Spirits the newest beverage alcohol sales agency in British Columbia.
Owned by Christine Coletta and Steve Lornie, who also own Okanagan Crush Pad winery in Summerland, the new agency will sell the Haywire and Narrative labels, and debuts with wineries from other countries:  Alberto's Poggiotondo (Tuscany, Italy), and Pedro Parra y Familia, (Bio Bio, Chile). Coolshanagh  from Naramata  will also be a part of the HQ Wine + Spirits portfolio.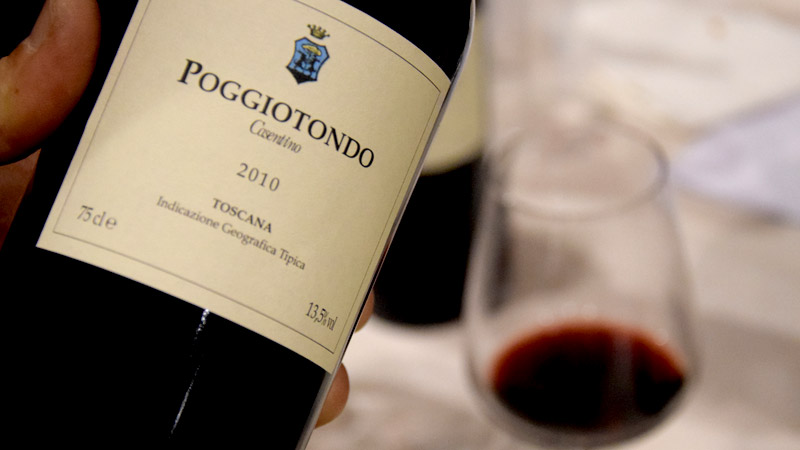 Have a listen to Alberto Antonini.  Few on this planet know wine making better than him.
His partner Pedro Parra is a soil whisperer. With his skills, he can tell the land owner exactly what they should be growing in the earth beneath their feet.
Pedro poured his delicious Family wines.  Both Alberto's and Pedro's wines are now  available in BC.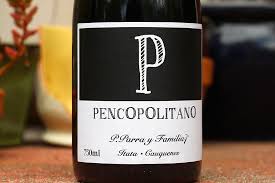 As expected, the wines are SPECTACULAR.  Best of all they are all Natural Wines.
http://www.poggiotondowines.com/
https://thesourceimports.com/producers/pedro-parra-y-familia/
Jane Ferrari –  The voice of Yalumba (Barossa, Australia)
Jane is one of the World's great storytellers and Yalumba is one great
story. Yalumba is Australia's oldest family owned winery.
Right off the top, Jane tells the gripping story of how the family and staff
saved the winery many years ago.
The very best part of this story is that Yalumba make sensational wines –
for the world.
Canada has been a Yalumba fan for years. The other story to watch for is
when its founder Samuel Smith left Dorset England  in 1847 and found himself
in Victoria, BC.  He  fell in love with the location but felt he had to move
on to find a land for his vines.
In 2010, Wine Enthusiast named Yalumba 'New World Winery of the Year.' 
"The world of wine is a big family and I like it for many reasons.
"It's hellishly competitive in a commercial sense, but the Antinoris, Dujacs,
Faiveleys, of the world and the Pol Rogers, Browns, Tyrells, Felton Roads, –
they are all inspirations."  Robert Hill Smith – Yalumba –  Fifth Generation
Owner
Brigitte Raye  –  co/owner Orto Artisan Pasta
If the name  Brigitte Raye doesn't immediately connect with your memory bank please let me make an deposit.
For me it starts at La Regelade in West Vancouver.  A Wonderful French Bistro. With Brigitte front of house and Husband Alain in kitchen.
After a shut down and a divorce the parents work with their sons in various bistros.
In the latest installment, Alain takes a break. Son Kevin has been cooking at Langara Fishing Lodge in Haida Gwaii; and son Steve opens Orto Artisan Pasta in North Vancouver with mom Brigitte charming everyone who walks through the door.
Orto means garden in Italian. After all the French cooking, why Italy?  Well, partly because Brigitte married an Italian.  That helps.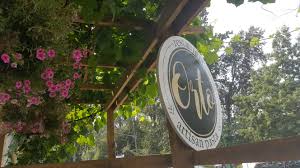 It's an old building just off Marine Drive in North Vancouver.
It used to be called Ethical Kitchen.
My old turf where I grew up.
Everything Wine is half a block away. Its well worth the search.
What a find.
Orto shares space with Vadim Mugerman's Bad Dog Bread. A very good bakery. Exceptional really.  Bad Dog Bread  offers breakfast until 11am.  Next door, the former Ethical Kitchen operator makes kombucha.
You can get the bread and Kombucha all while dining at Orto as well.
The pasta is everything you could want.
There's a very popular share dish of Burrata & Prosciutto with Bad Dog Bread. Fresh and delish!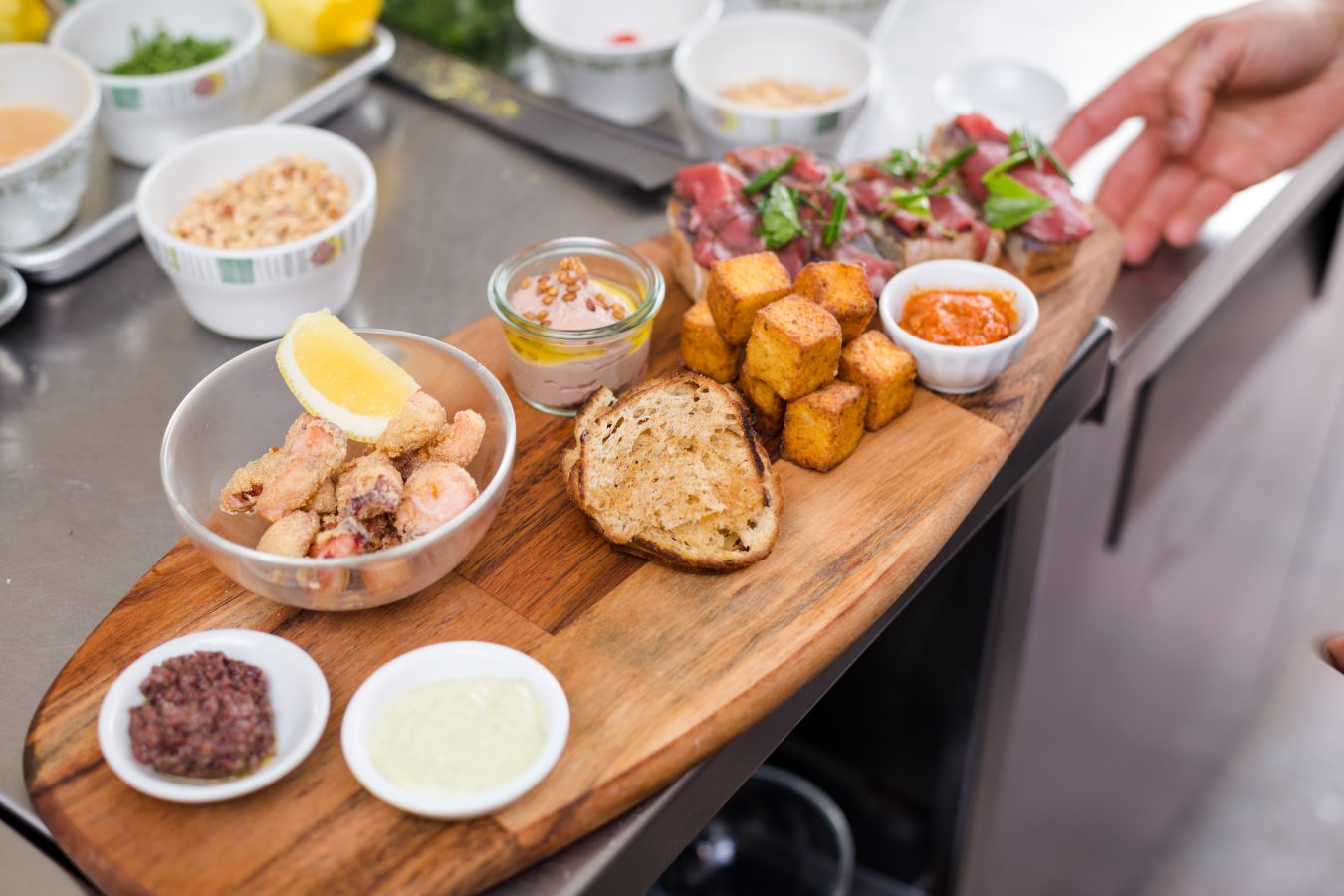 What a great room.
As Brigitte explains, all the plates are from thrift stores… only adds to the cool.
Looking for a great personal space to just hang and love the food.,  here it is.
Orto Artisan Pasta
1600 MacKay  North Vancouver.
and we finish Tasting Room Radio featuring  a chat with Pedro Parra.
Find his wines. They are sensational!
STORIES WE'RE WORKING ON:
The Spring wines of Okanagan Crush Pad
Blastedchurch/bonamicci/crescenthill/liquidity/meyerfamily/nighthawk/nobleridge/pentage/play/ Skaha/stagshollow/synchromesh/wildgoose
Naramata Bench Wineries pour in Victoria