Meet the Makers – In Victoria!!
The Show:
It's the Fifth annual Meet the Makers In Victoria – presented by Sara Park
at Costal Craft Beverages.
Sara has worked all over BC, and in 2003 she and her husband made a decision
to relocate to Vancouver Island from the Okanagan. They've never looked
back.
"I have a real passion for working with local, BC, Craft Producers, and
helping them grow their businesses. We have some of the most talented
Winemakers, Distillers, Craft Brewers & Cider makers in North America –
right here! I've met and work with incredibly knowledgeable and passionate
people in this business. I feel very lucky to do what I do, and work on the
west coast."
coastalcraftbeverages.com <http://coastalcraftbeverages.com/>
Penelope Roche – Co-Owner and Co-Winemaker Roche Wines
Dylan and Penelope Roche are very much the future of Okanagan Wines. They
bring smarts, skill and character to everything they do.
Pénélope counts six generations of viticulture and winemaking at Château Les
Carmes Haut-Brion, the small family estate whose elegant wines rival the
Crus Classés of Bordeaux.
From oenology and viticulture studies in Bordeaux to winemaking in Spain,
New Zealand and Australia, Pénélope brings to the Okanagan a profound and
holistic understanding of the grapevine's relationship with its environment,
from a winemaker's perspective.
Pénélope is also a winegrowing consultant, and teaches viticulture at
Okanagan College.
"We consider ourselves as 'vignerons' in the truest meaning of the word,
committed to crafting our wines from start to finish.
Our priority is hands-on organic farming, with traditional French
'savoir-faire', to make exceptional wines which express unique Okanagan
terroirs." Dylan and PenelopeRoche
https://www.rterroir.ca <https://www.rterroir.ca/>
Kristen Needham – Founder Sea Cider Farm and Cider House
"I am a sixth generation farmer, having inherited the family orchard in 1986.
At the time, I wanted nothing to do with farming.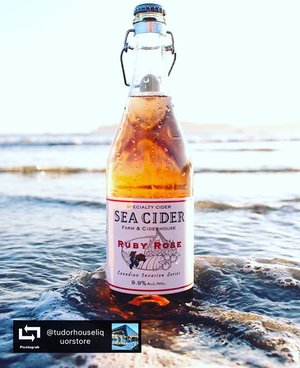 "That changed in 2002 when Sea Cider was conceived. I replanted the family
orchard in traditional English bittersweets and bitter sharps, planted a
second orchard on my mother's farm, then bought a third orchard where our
cider house now stands. I went back to school, but this time it was cider
school. In between cider courses, I made cider, planted apple trees and
built a Ciderhouse. Finally, in 2007, after five years of preparation, I
sold cider to my first customer.
Nowadays I spend much of my time working on future plans for Sea Cider. We
have grown a lot, learned a lot and made more than a few mistakes. Through
it all, our aim has always been to build a family-owned, community-minded
business rooted in farming."
We think that cider is for celebrating, and cider is WORTH celebrating.
These words still ring true today.
You can find Kristen and Sea Cider right in the middle of BC Cider Week.
Sunday at the Pipe Shop foot of Lonsdale North Vancouver, 30 plus cideries
will be pouring.
https://www.seacider.ca <https://www.seacider.ca/>
Jason MacIsaac – Co-Founder/Distiller
Prior to becoming the Distiller, Jason was a chef who achieved high
accolades cooking both locally and internationally.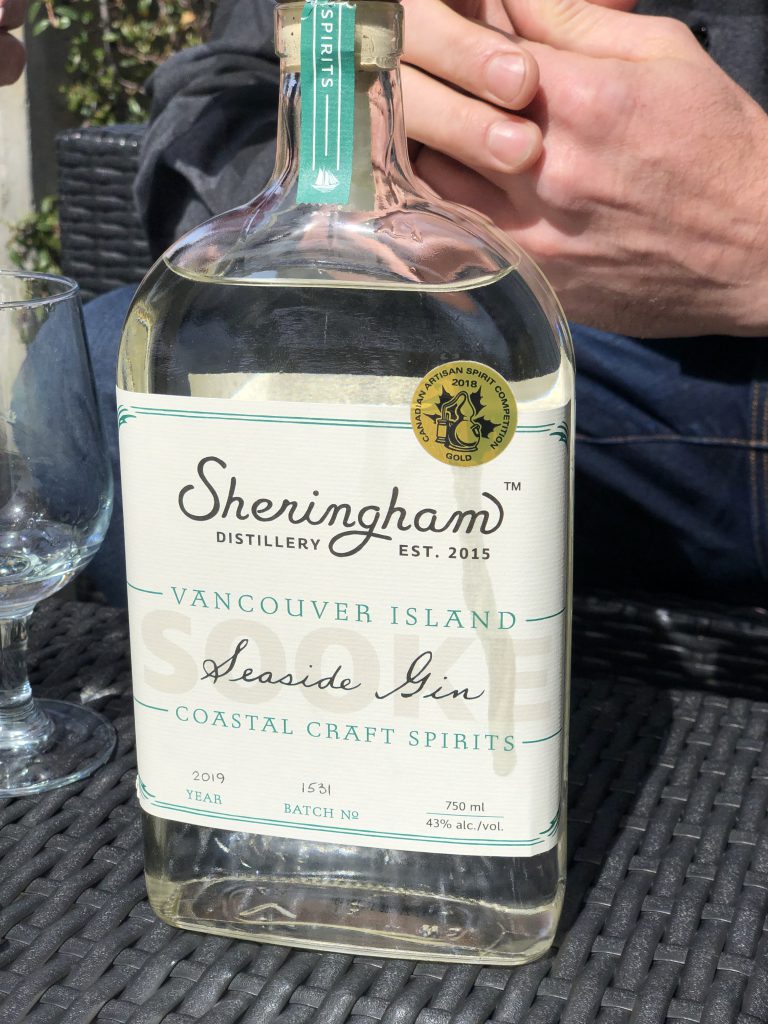 Sheringham Distillery is nestled in the heart of Shirley, B.C. overlooking
the Strait of Juan de Fuca on Southern Vancouver Island. To the East is
Sheringham Pt. Lighthouse, built in 1912 to protect sailors from the
treacherous waters of the Graveyard of the Pacific. To the West is French
Beach Provincial Park. Sheringham Distillery is an homage to the name given
to the area in 1846. In 1893, after the first post office was built,
Sheringham was shortened to Shirley so the name would fit on the postage
stamp.
In becoming a successful chef, Jason MacIsaac experienced the importance of
strong ties with local producers in order to obtain the best quality
ingredients and outcome. Applying these same principals, Sheringham
Distillery sources local agricultural products from B.C. & Vancouver Island.
The by-product of our spent grains is distributed to local farmers as a
healthy source of high protein livestock feed.
Early this year Sheringham Distillery took top honours at the World Gin
Awards in London.
Seaside Gin was named the best contemporary gin in the world!
Many think that it's the kelp included in the blend that makes it truly
distinctive in the Gin World.
https://www.sheringhamdistillery.com/
Keira LeFranc Winemaker at Stag's Hollow
Larry Gerelus and Linda Pruegger started their wine journey in 1992 with the
purchase of a 10 acre vineyard in Okanagan Falls, establishing Stag's Hollow
Winery in 1995 on the property which now grows Merlot, Pinot Noir, Cabernet
Franc, Cabernet Sauvignon, Sauvignon Blanc, Tempranillo, Muscat and Vidal.
Most vines are now over 30 years old.
They just recently sold their winery
to another Okanagan winery owner however they will stay on to oversee the
making of the wines.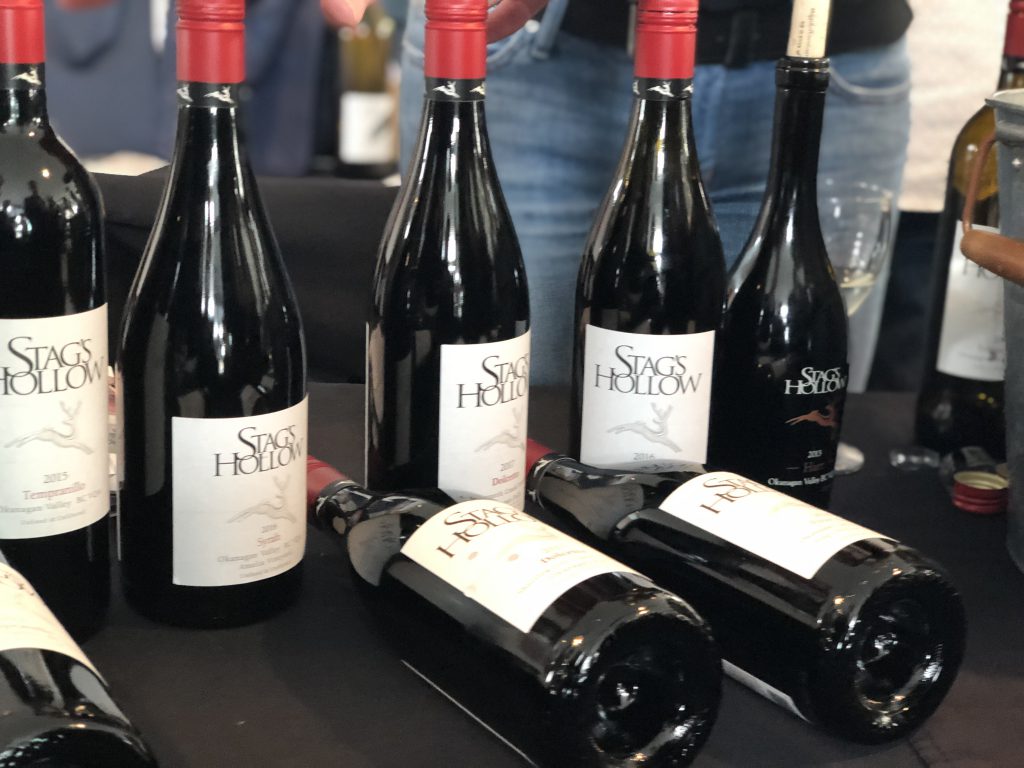 Keira LeFranc grew up in the Okanagan, and got her start at Stag's Hollow
in the tasting room in 2012. Keira spent 2 years training and working as a
Sommelier in Australia. After returning and completing vintage in 2015, she
left to complete Postgraduate Diploma of Wine Science in New Zealand. In
2017, Keira returned to Stag's Hollow and spent 15 months working in the
cellar before being given the opportunity to become the winemaker in July
2018. Keira's philosophy on winemaking mirror those that owners, Larry and
Linda have embraced throughout the growth of Stag's Hollow, concentrating on
sustainable vineyard practices combined with minimal winemaking intervention
and principles.
https://stagshollowwinery.com/
Gordon Fitzpatrick – Founder Fitzpatrick Family Wines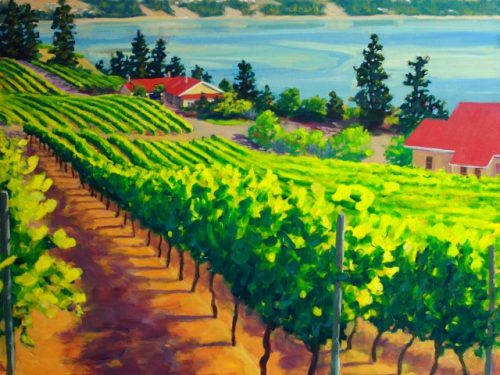 Fitzpatrick Family Estate Vineyard features 40 acres of vines separated into
12 smaller, carefully-tended blocks. Fitzpatrick grows seven varietals in
their vineyard: Chardonnay, Ehrenfelser, Gewürztraminer, Meunier, Pinot
Blanc, Pinot Noir, and Riesling,- and not by accident. They arrived at the
decision to focus on traditional method sparkling wine, crisp whites, and
elegant, focused reds over the course of twenty years of listening carefully
to the story the land has to tell, and it's a special one.
The Fitzpatrick family had a hunch about what was right for their site when
they planted Pinot Noir and Chardonnay twenty years ago, and they were
right. But they also planted Merlot, and that wasn't quite right, so they
pulled it up and planted Riesling. They also had it right with aromatic
whites like Gewürztraminer and Ehrenfelser: those wines thrive at Greata
Ranch.
Gordon grew up in Vancouver. Transplanted Okanagan-ian. Worked for Jean
Chretien . Spent 10 years in mining (gold!). Came to the Okanagan in 1996 to
run Cedar Creek Estate Winery. Sold to Von Mandl Family in January 2014.
Headed for Greata Ranch in Summerland.
Gordon and his team have created a bubble house. Brut, Blanc de Blanc.
Coming Soon Reserve Blanc de Blanc, Pink Mile Rose and Lookout Riesling.
Great work by winemaker Sarah Bain
www.fitzwine.com <http://www.fitzwine.com%0d>
Jenny Garlini – GM/Maven of Everything Blue Grouse Estate Winery
Blue Grouse Estate is comprised of 65 acres tucked away on a sunny Vancouver
Island slope in the Cowichan Valley, named from a Salishan First Nations
word meaning "the warm land".

The warm, dry summers and mild, moist winters make the Cowichan Valley
Canada's only "cool" maritime Mediterranean climate. The Valley records
sufficient growing 'degree days' during the Spring and Summer which provides
good conditions for many vitis vinifera grape varietals that bud late and
ripen early.
The influence of global warming appears to be influencing the
ripening prospects for grape growing, but varietal and site selection,
combined with our vineyard management practices, remain critical to their
success.
Check out the varietals –
Bacchus, Black Muscat, Gamay Noir, Muller Thurgau, Ortega, Pinot Gris, Pinot
Noir and Siegerrebe. Recent plantings are Chardonnay and Pinot Meunier.
We will visit with winemaker Bailey Williamson at Blue Grouse next week!!
https://www.bluegrouse.ca <https://www.bluegrouse.ca/>
Sebastien Hotte – Head Winemaker Ricco Bambino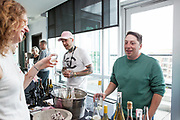 Sebastian Hotte

Ricco Bambino is a low intervention boutique winery, producing expressive,
small batch, single varietal offerings without the additions of commercial
yeasts or filtering agents and minimal to zero additions of SO2 in downtown
Kelowna and at their Oliver Vineyard under the watchful eye of Isabel Amaro
and Head Winemaker Sebastien Hotte.
Ricco Bambino is proud to be one of the very few wineries that solely uses
unlined concrete tanks to age a majority of our wines. This process plays an
important role in crafting the natural wine. Concrete aging allows the
wines to breath and develop a rounder mouth, textural feel without the
addition of any unwanted flavors imparted by the use of oak or additives.
The purchase of a new vineyard in the south Okanagan will give wine fans
another location to taste Ricco Bambino.
"Ricco Bambino is more than a winery, it's a platform to launch this passion
and craft living wine that is known around the world and express our
dedication to this belief. I hope you enjoy our wine as much as we do."
Jason Alton – Founder
STORIES WE'RE WORKING ON:
Vintage 2019 Preview
featuring:
Senka Tennant Terra Vista
Grant Stanley Spearhead
Howard Soon Vanessa
Bailey Williamson Blue Grouse
A visit to Blue Grouse
22 Naramata Bench Wineries pour
Spring releases in Victoria