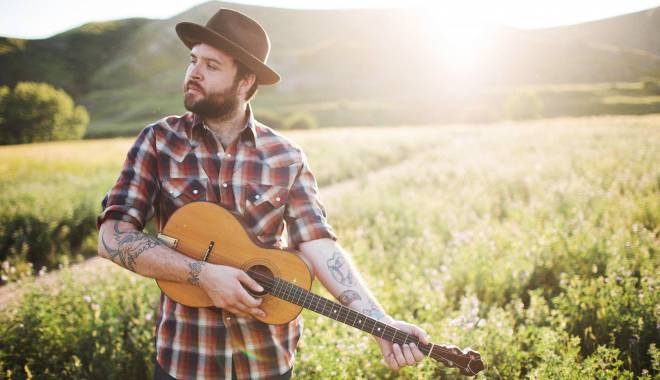 We start with CCR – Born on the bayou.
And finish with The Beatles.  (will explain)
In between
Norah Jones
New Bruce Springsteen (Western Stars) and old Bruce Springsteen (Jungleland)
New Jimmy Vaughn. Colin Linden and Luther Dickinson. Lake Street Dive and
new Rolling Stones with Ed Sheeran
A double shot of J Geils Band Live (is there any other way?)
Our donor asked for several different versions of the great Doc
Pomus/Drifters hit  Save the last dance for me
So..Emmylou Harris, Aaron Neville and Leonard Cohen.
Got some Blue Shadows, Every brothers, Valentinos, Toots, John Mellencamp,
Jeff Beck and Joss Stone, Taj.
And we finish with three remarkable albums.
June 8  1967
The Beatles start a 23 week run at #1 on the UK Charts and around the World
June 8 1983
Every Breath by The Police stays at #1 for four weeks
June 8 1984
Bruce Springsteen and the E Street Band release the album Born to Run.
The album that saved the band and its leader.  The last shot they thought
they had.
It had 7 Top 10 singles and was the best selling album of 1985.
For you we play the last track.  The Epic  Jungle land.
We have another drive through guest this week.
Host of Dirty Windshields on CKUA Radio and a fine singer/songwriter  Leeroy
Stagger.
He has pulled off a minor miracle..writing, producing and recording two new
albums.
We showcase the first one Me and the Mountain on this week's Mulligan Stew
Podcast.  The complete interview.
(Spotify. Google Play. Apple Podcasts)
We'll run our version of the interview in a couple of weeks but for this
visit..Leeroy tells one tale and moves on..
The second album is called Strange Path..it comes out Friday Sept 13 2019
Salute!!
PLAYLIST:
| | | |
| --- | --- | --- |
| Mulligan Stew | June 8 2019 | |
| Welcome to The Stew | with Terry David Mulligan | |
| Born on the bayou | CCR | Cosmo's Factory |
| Pink houses (live) | John Mellencamp | Live at Town hall |
| Sailin On | Toots and the Maytals | Funky Kingston |
| Begin again | Norah Jones | Begin Again |
| www.deanehouse.com | Coming UP – Bruce. Stones.Taj. | |
| Let it be me | The Everly Brothers | Best of |
| Save the last dance for me (live) | Leonard Cohen | Live in Dublin |
| www.mulliganstew.ca | Podcast on Spotify.Google Play & Apple Podcasts | |
| Tucson Train | Bruce Springsteen | Western Stars |
| Best of Burden (live) | The Rolling Stones and Ed Sheeran | Honk |
| Midnight hour | Jimmy Vaughn | Baby please come home |
| Sweet Mama Janice (live) | Taj Mahal | The real thing |
| www.mulliganstew.ca | Mulligan Stew Podcast – This week Leeroy Stagger | |
| Don't let go | Colin Linden and Luther Dickinson | Amour |
| Looking for a love | The Valentinos | The Valentinos |
| TD Mulligan – The Stew | How's your Saturday night? @ tdmulligan | |
| Am I wrong? | Keb Mo | Keb Mo |
| www.mulliganstew.ca | Terry David Mulligan | |
| Wait (live) | The J Geils Band | Live! Blow your face out |
| Raise your hand (live) | The J Geils Band | Live! Blow your face out |
| I put a spell on you | Jeff Beck and Joss Stone | Emotion and Commotion |
| Shame, Shame, Shame. | Lake Street Dive | Free Yourself Up |
| www.coyotesbanff.com | Coming Up – Jungleland. Every Breath. Sgt Pepper | |
| Save the last dance for me | Emmylou harris | Blue Kentucky Girl |
| Save the last dance for me | Aaron Neville | Til the night is gone. A tribute to Doc Pomus |
| Raised on Robbery | Blue Shadows | On the floor of Heaven |
| mulligan Stew | terry david mulligan | |
| jungleland | bruce springsteen e street band | born to run |
| every breath you take | the police | message in a box |
| sgt pepper | the Beatles | sgt pepper |
| little help from my friends | the Beatles | sgt pepper |
| www.mulliganstew.ca | Podcast. Stew Radio. Tasting Room Radio | |
| Leeroy Stagger Quick Interview | Complete interview on Mulligan Stew Podcast | |
| Caught in the Middle | Leeroy Stagger | Me and the Mountain |
| Thank you for listening | Next week Keb Mo | |
| | | |