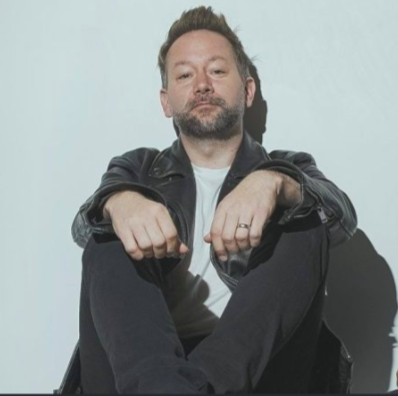 The Stew comes charging out of the December gates with two hours of hand-picked tracks and artists…
For example:
First track – Albert Cummings..with a 9-minute live version of Hootchie Coochie Man and Dixie Chicken..followed by an intriguing Austin based duo  Black Puma…Nominated for Best New Artist at 2019 Grammys.
There are two interesting music segments….
The Beatles Come Together followed by Richie Havens with a Live version of  Here Comes the Sun and then Paul McCartney's new single Home Tonight..oh and Van Morrison with John Lee Hooker's Dimples.
The other music set is .. Ray Charles with members of the Count basic band, Wynton Marsalis Live at Jazz at Lincoln Centre with Eric Clapton..breathing new life into Howlin Wolf's Forty Four.  Then Little feat Live with Feats don't fail me now and The Band with a wicked version of the Motown classic, Don't you do it (don't you break my heart)  Lots of blues in there.
Speaking of The Blues…our special guest is Shaun Verreault from Wide Mouth Mason.
He's released his 8th album..and it's a refreshing combination of new tracks but they're all informed by the blues road he's traveled.
PLUS..
Shaun has taught himself how to play guitar and solo with three slides on his left hand…One on his thumb.
I've had the pleasure of watching him work out these three slides thing. He would sit in with anyone who would let him play and work out the bugs. Shaun will explain.
The new Wide Mouth Mason album is I Wanna go with you.
NEXT TWO WEEKS – all Christmas tunes…  Enjoy!!
PLAYLIST:
| | | |
| --- | --- | --- |
| Mulligan Stew | Dec 7 2019 | |
| TDMulligan – Year 24 OF The Stew | www.muliganstew.ca | |
| hootchie coochie man/dixie chicken | albert cummings | feel so good (live) |
| black moon rising | black pumas | black pumas |
| www.river-cafe.com | Special Guest – Shaun Vereault . Wide Mouth Mason | |
| think of me | toger roger | fairweather |
| venice is sinking | spirit of the west | faithlift |
| Tonights guest – Shaun Verreault.Wide Mouth Mason | www.mulliganstew.ca | |
| i wished i had answered | manx mariner mainline | hellbound for heaven |
| www.mulliganstew.ca | NEXT – Everybody sings The Lennon.McCartney | |
| Come together | The Beatles | abbey road |
| here comes the Sun (live) | Ritchie Havens | Live at cellar door |
| home tonight | paul mccartney | single |
| dimples | van morrison | the prophet speaks |
| www.mulliganstew.ca | with tdmulligan | |
| Tennessee Whiskey | chris stapleton | traveller |
| not that kind of girl | mindi abair | the east west sessions |
| This is Mulligan Stew with tdm | www.mulliganstew.ca | |
| I've got news for you | ray charles | Genius plus soul equals jazz |
| forty four (live) | Wynton marsalis and eric clapton | play the blues Live at Jazz at Lincoln Centre |
| Feats don;t fail me now (live) | little feat | waiting for Columbus |
| don't do it (live) | The Band | rock of ages |
| www.mulliganstew.ca | Coming Up – Shaun Verreault Wide Mouth Mason | |
| every grain of sand | emmyou harris | wrecking ball |
| NEXT – New Wide Mouth Mason | www.mulliganstew.ca | |
| stay high | Britaney Howard | Jamie |
| www.coyotesbanff.com | | |
| Shaun Verreault Interview | | |
| i want to go with you | Wide Mouth Mason | I want to go with you |
| Shaun Verreault Interview | | |
| modern love | Wide Mouth Mason | I want to go with you |
| Shaun Verreault Interview | | |
| you get used to it | Wide Mouth Mason | I want to go with you |
| thanks for checking out | mulligan stew | |
| rocking chair (a cappella) | the band | The Band – 50th anniversary CD |