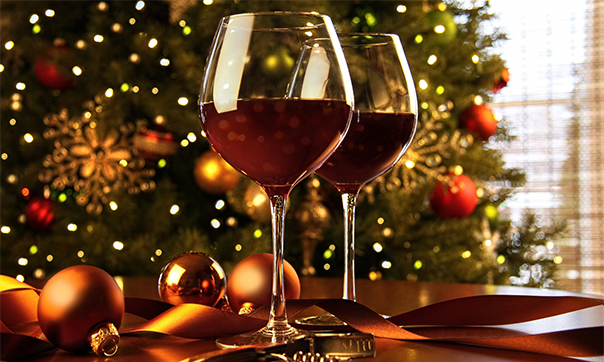 It's that time again.
Christmas, The Holidays. Hanukkah, New Years Eve. And This Stew takes place on the Winter Solstice.
Talking Magic Time here.
Let The Tilt Begin.
This Christmas Stew Part One features 2 hours of hand picked Christmas tunes.
Plus quick guest appearances by Jim Cuddy and Jann Arden.
Jim talks about singing Joni's Mitchel's River.
And Jann talks about surviving 2 Winters of Christmas busking in a doorway in Gastown, Vancouver.
Holidays songs from
Eric Clapton
BB King
Norah Jones
Darlene Love
Otis Redding
T-Bone Burnett
The Pogues
David GoGo
Dave Mathews Band
Bo Dollis & The Wild Magnolias
Bruce Cockburn
Be Good Tanyas
And more.
NEXT WEEK
Christmas in The Round Year Two with stories and performances from
Rockin Roy Forbes
Barney Bentall
Shari Ulrich
Jim Byrnes
& Bill Henderson
PLAYLIST:
| | | |
| --- | --- | --- |
| The Christmas Stew | Terry David Mulligan | |
| Hey Santa | Chris Isaak | Christmas |
| Shakana Santa Shake it | Bo Dollis. Wild Magnolias. Bonerama | Christmas in New orleans |
| merry Christmas baby | Four Tops | Christmas Faves |
| God rest ye, Merry Gentlemen | T-Bone Burnett | Acoustic Christmas |
| www.river-cafe.com | www.mulliganstew.ca | |
| Christmas must be tonight | The Band | Islands |
| a long December | Counting Crows | Alternative Christmas Songs |
| www.mulliganstew.ca | Coming up Dave Mathews. The Pogues. | |
| Christmas song (live) | Dave Mathews Band | very special Christmas 25 years |
| Fairytale of NY | The Pogues with Kirsty MacColl | If I should fall from grace with God |
| Christmas on the Bayou | David GoGo | Christmas with the blues |
| Going home for Christmas | Alabama Red | Santa's Mojo |
| Mary had a baby | Bruce Cockburn | Christmas |
| Rudy | Be Good Tanyas | A Winters Night.Best of Nettwerk Christmas |
| Welcome to Hour 2 of The Stew | www.mulliganstew.ca | |
| Happy Christmas (War is Over) | John Lennon. Yoko Ono | very special Christmas – Essential |
| footprints | barenaked ladies | barenaked for the Holidays |
| Merry Christmas baby (Jingle Bell Mix) | Whitehorse | A Whitehorse Winter classic |
| www.coyotesbanff.com | Coming UP – Christmas memories from Jim Cuddy. Jann Arden | |
| Jim Cuddy on singing River | | |
| River | Blue Rodeo | A Merrie Christmas to you |
| Mulligan Stew with tdm | www.mulliganstew.ca | |
| Jann Arden on busking in Christmas season | | |
| I'll be home for Christmas | Jann Arden | A Jann Arden Christmas |
| The Christmas Stew | playlist mulliganstew.ca | |
| Lonesome Christmas | Eric Clapton | Happy Christmas |
| Christmas comes but once a year | BB King | Christmas blues |
| Merry Christmas (live) | Little Steven and the Disciples of Soul | Soul Fire Live |
| Christmas Baby please come home | Darlene Love | Best of |
| Long road home | Sheryl Crow | 100 Miles from Memphis. Home for Christmas |
| The Christmas Stew | www.mulliganstew.ca | |
| Merry Christmas baby | Otis Redding | Best of |
| It's not Christmas till you come home | Norah Jones | Singles |
| Christmas is coming | Vince Guaraldi Trio | A Charlie Brown Christmas |
| | | |