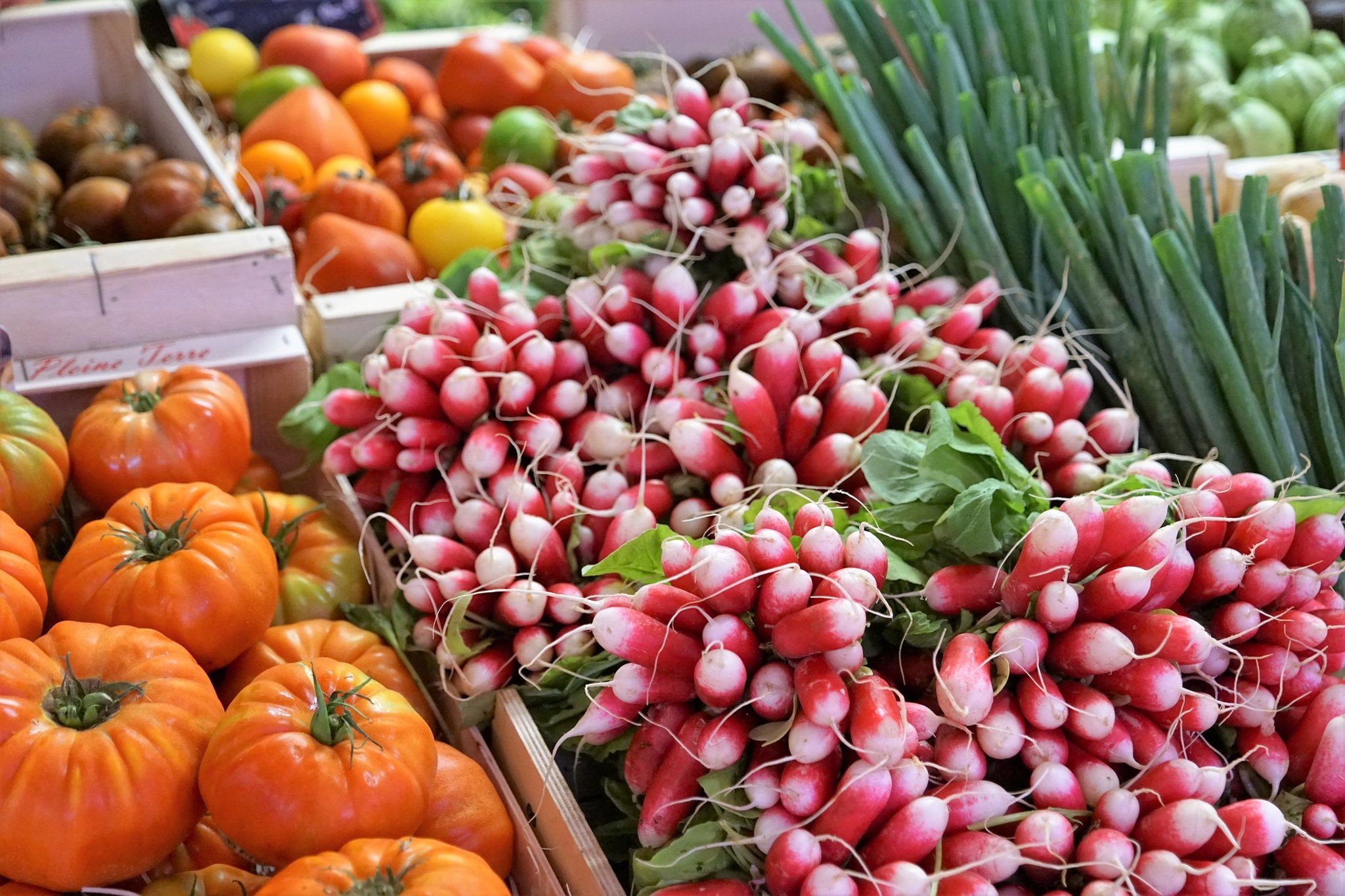 CELEBRATE FOOD DAY IN CANADA   AUGUST 1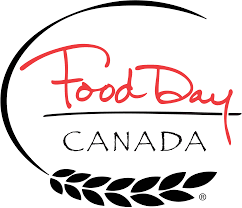 Saturday, August 1st  is  Food Day Canada – a chance to salute Canada's   favourite foods, farmers and all the people involved in our culinary experiences!  Hail to the farmers, those who harvest fish and shell fish, those who get our foods to us fresh and safe,  to the chefs and restaurateurs, the grocery stores and everyone in the food chain.
Buy Local. Eat Local. Shop sustainably. Let's all get out of this year alive, well and still in business.
ANITA STEWART – Founder of Food Day Canada. Food Laureate,  University of  Guelph
Anita Stewart was a  little girl selling beans on the side of the road.  Who knew she  would become the author of 14 cookbooks and founder of one of Canada's most talked about culinary events.
Anita's  farming roots and farming smarts earned her a membership into the Order of Canada and the first interview on today's Tasting Room Radio.  Thank You Anita!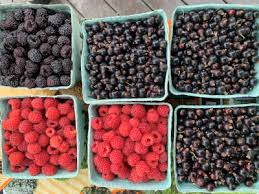 Remember to
Shop Local
Eat Local
Cook Local
#fooddaycanada

CHEF ABUL ADAME – The Kitchen at da Silva Winery (Naramata Bench)
"Mexican born, never cooked back home, moved to Canada 20 years ago. "Throughout my first years as a newcomer, the thought of a restaurant job was an "easy thought" for a start up. but, it seemingly became a life style long term commitment and a true addictive passionate affair to me."
Abul writing on his main page  www.thekitchen-dasilvavineyards.com
I've known Abul since 2007 when we moved to the Naramata Bench.
My first question to the locals was – most interesting chef?
When the third neighbor said Abul Adame..that did it.
At the time he was cooking up a storm at Amante Bistro in downtown Penticton.
Loved the room and ecstatic about the kitchen. The experience was head and shoulders above 90% of the bistros in the Okanagan.
Thankfully, Abul and The Kitchen are still one of the best Okanagan dining experiences.
The da Silva family is a Portuguese family who has been farming in the Okanagan for many years.
So it's no surprise that Abul is cooking Portuguese tapas with Mexican Flair.
When was the last time you saw a chef come out of the kitchen, take 2-3 minutes to get to know you..go back to the kitchen and cook to your personalities and tastes. Every table. Every night.
When I told Adul I was still recommending his dining room he actually said
"please. No more. I can't keep up. The place is very busy."
Its old school here.
Don't write..don't text. Just phone and make a reservation.
If you get Abul..he'll say they're too busy. If you get staff,  make a date.
One more quote from Abul
"you may like my food, you may not like my food – either way,  I Thank You.
because I no longer cook to impress."
https://www.thekitchen-dasilvavineyards.com/
JENNIFER SCHELL  – The BC Wine Lovers Cookbook
(Recipes and stories from Wineries across BC)
Jennifer Schell (@JenniferSchell8) | Twitter
Jennifer Schell is a highly acclaimed food and wine writer, columnist, and former editor of BC Food & Wine Trails Magazine. Her three cookbooks, The Butcher, The Baker, The Wine & Cheese Maker (In the Okanagan & 'By The Sea') are Canadian bestsellers and have won numerous international awards.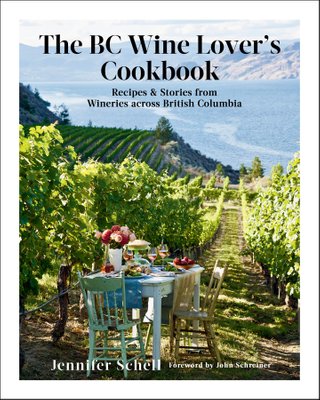 She is also the co-founder/producer of Garagiste North Wine Festivals, an event celebrating BC's small lot wine producers chosen as one of the Top Wine Festivals in the Word in 2015 by the London Financial Times.
Jennifer was also the founder of Soup Sisters (Kelowna), a charity organization that focuses on feeding the Women and children at the Kelowna Women's Shelter and the youth on the streets.
Above all, she is a food, wine & culture leader.
Plus she is part of the Schell Family Winery with her two brothers.
This is not just a book filled with recipes.  Each farming family has its own story.
And when you open their wines, the stories come spilling out. Generations of wines, harvests, long table dining, and every conceivable weather story.
Jenn knows it's the stories, the people and the food that make wine a great experience.
What a book.
https://www.penguinrandomhouse.ca/books/599901/the-bc-wine-lovers-cookbook-by-jennifer-schell-foreword-by-john-schreiner/9780525610366
CHEF NED BELL – Naramata Inn
Ned Bell and his wife Kate Colley have come full circle.
Ned grew up 20 minutes from Naramata Village. Kate met Ned on our veranda on The Bench
in 2008.
They married and had two sons.
They have both had outstanding careers. Ned through bigger and bigger kitchens. Kate through her own successful marketing and media company.
They last worked together at The Four Seasons in Vancouver.
Then over two years ago Kate was diagnosed with breast cancer. She's beaten it back with an amazing team of professionals.
(even as I write, she's going through more treatment in Vancouver)
They decided to come full circle and return to the Naramata Bench. Specifically,  the tiny hamlet of Naramata.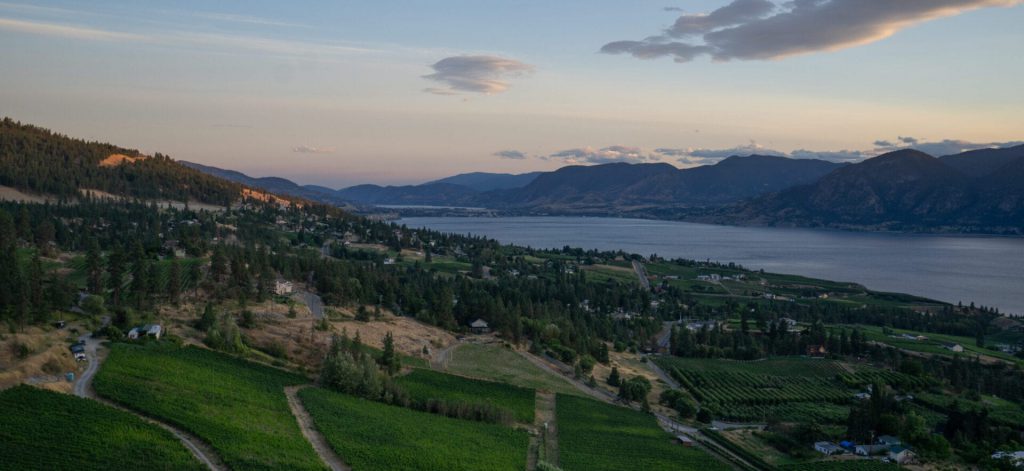 With their partners Maria Wiesner and Paul Hollands, they bought the Naramata Heritage Inn at the end of the main street.   Over the years the Inn has represented a beloved base of community and become a destination for visitors.   With 12 vintage rooms above and a dining room and bar below, the inn is surrounded by beautiful gardens. Trust me. The rooms are a memory you'll treasure always.
Ned, Kate, and the new owners bring world-class culinary experience to the kitchen, which is all about sourcing and celebrating local.
The Inn will deliver a proudly "Naramatian" experience. From produce to proteins, the menus will be built around the best local growers and artisans in Naramata and the Valley. It will showcase the true depth and breadth of award-winning wines produced by British Columbia's winemakers.
Keep in mind, you're surrounded by 20-30 wineries and a lake that goes on forever.
stories we're working on:
Kathy Malone – New releases from Hillside
Hester Creek checks in
Noble Ridge – a revisit
Sandra Oldfield – What's on her mind?
Birch Block Take Two
Maenam (The Book)  – Angus An

S