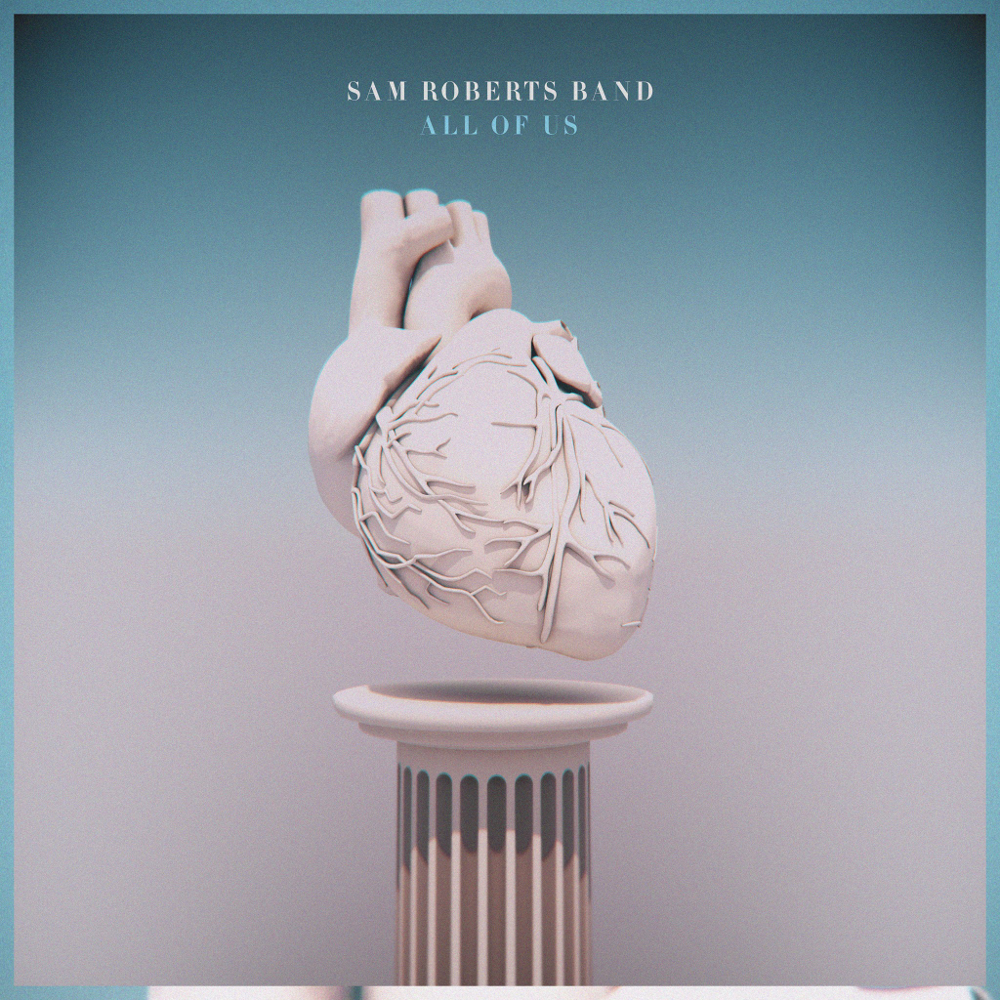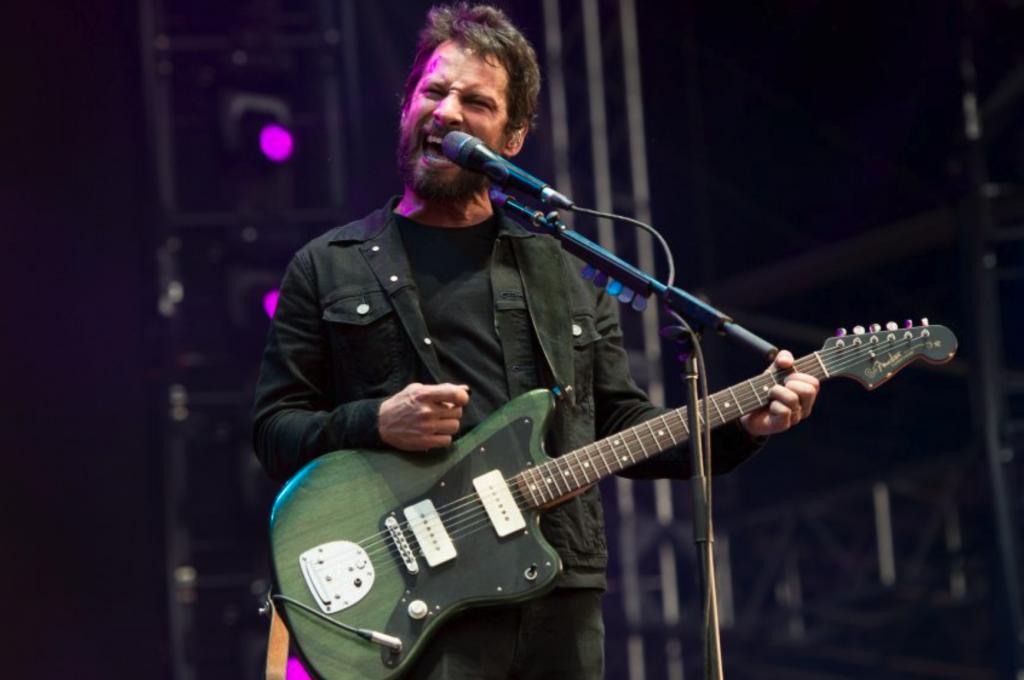 We talked for 2 weeks straight about the Fall Fundraiser for CKUA Radio.
1 Million was set and over 1 Million was achieved.
Thank You All.
Now that we're through all the talking – so MUCH talking – its time to just let the music carry the day.
We'll stop only once..to chat with Sam Roberts (Sam Roberts Band) about their just-released 7th album All of Us.
It ranks with his very best work.
We've included four tracks
All of Us
Youth
I like the way you talk about the future
Spellbound
Enjoy!!  Have a safe Halloween
The complete interview can be heard on the Mulligan Stew podcast
 Here's the rest of the show below.
PLAYLIST:
| | | |
| --- | --- | --- |
| Welcome to The Stew | TDMulligan and Sam Roberts as guest Oct 31 2020 | www.mulliganstew.ca |
| Tumbling Dice (liv e) | The Rolling Stones | Love you Live |
| These dreams of you (live) | Van Morrison | Too late to stop now |
| Stir it up (live) | Bob Marley and The Wailers | Live (in London) |
| Under Pressure (live) | David Bowie | Live in Dallas – Ouvrez le Chien |
| www.eauclairedistillery.ca | Coming UP – Black Pumas. Pearl Jam. Norah Jones | |
| and it's allright | Nathaniel Rateleff | and it's allright |
| Martha My Dear | Madeleine Peyroux | Standing on the Rooftop |
| www.mulliganstew.ca | Tonights guest – Sam Roberts and his new album | |
| Fire (Steady Grooving Mix) | Black Pumas | Single |
| Come back | Pearl Jam | Pearl Jam |
| To Live | Norah Jones | Pick me up off the floor |
| Mulligan Stew with tdm | www.mulliganstew.ca | |
| Goodbye Jimmy Reed | Bob Dylan | Rough and Rowdy Ways |
| Cherry Oh Baby (live) | UB40 | UB40 Live |
| Ahead by a Century | The Tragically Hip | Trouble at The Hen House |
| This is Mulligan Stew | www.mulliganstew.ca | |
| Old men | Corb Lund | Agricultural Tragic |
| Little light of Mine | Harry Manx. Steve Mariner | Hellbound to Heaven |
| Change is gonna come | Los Coast – Gary Clark Jr | Samsara |
| www.deanhouse.com | www.river-café.com | |
| I'm coming out (acoustic) | Shovels and Rope | By Blood |
| Vacancy | Neil Young | Homegrown |
| Remember | Jimi Hendrix | Are you Experienced? |
| Mulligan Stew Podcast is complete Sam Roberts | www.mulliganstew.ca | |
| Respect | Aretha Franklin | I never loved a man |
| www.mulliganstew.ca | Coming UP – Sam Roberts Interview | |
| Sam Roberts Interview | Complete Interview on MulliganStew Podcast | |
| All of us | Sam Roberts Band | All of us |
| Sam Roberts Interview | Complete Interview on MulliganStew Podcast | |
| Youth | Sam Roberts Band | All of us |
| Sam Roberts Interview | Complete Interview on MulliganStew Podcast | |
| I like the way you talk about the future | Sam Roberts Band | All of us |
| Sam Roberts Interview | Complete Interview on MulliganStew Podcast | |
| spellbound | Sam Roberts Band | All of us |
| | | |