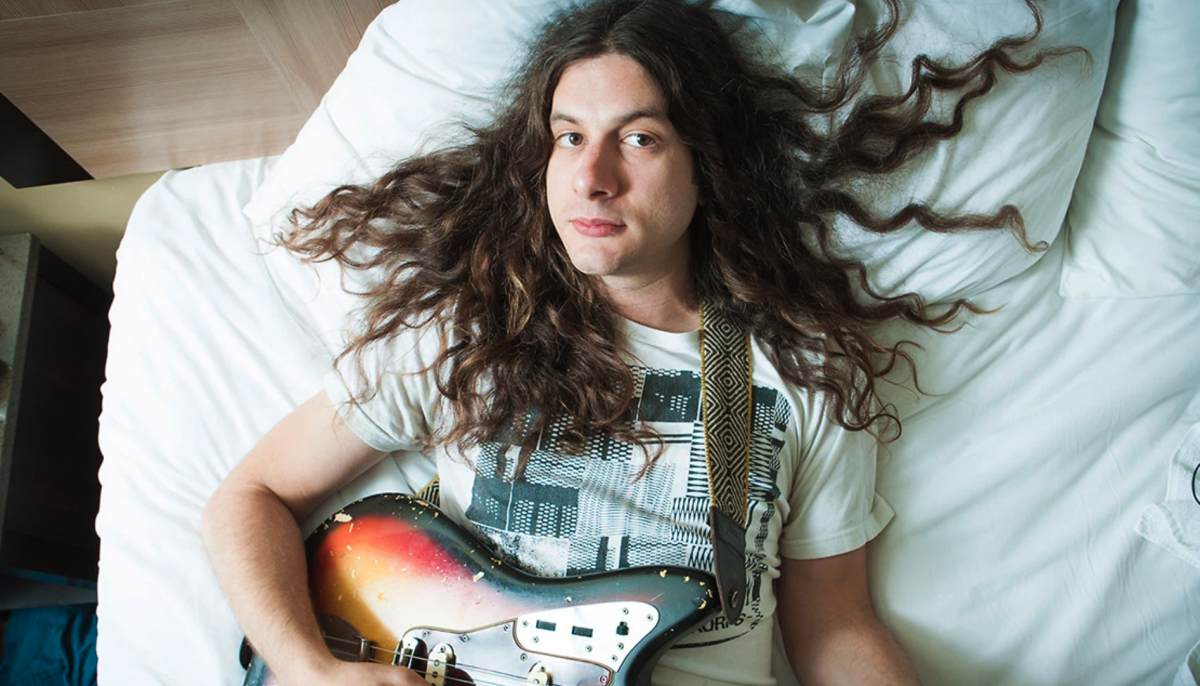 Welcome to The Stew –
The guest this week is singer, songwriter, father and family man Kurt Vile. We found him at home in Philly.
He's spent the better part of his forty years on the road. With The War on Drugs, his band The Violators worked with The Sadies, Dinoseau Jr, Courtney Barnett, and many more.
The guy has released 18 EP's.  The latest is called Speed, Sound, Lonely KV (EP)
It has 5 songs and was recorded over 4 years at The Butcher Shoppe in Nashville.
Originally home to  Cowboy Jack Clement and later,  his protégé David "Fergie" Ferguson, himself a Nashville Studio legend.
One of Kurt's musical heroes was the late John Prine who had an interest in the studio and a rehearsal space inside it.
And THAT is how Kurt Vile got to sing a duet with John Prine on a 5 song EP.
The complete interview can be heard on the MulliganStew Podcast (subscribe at Spotify. Google Play Apple Podcasts)
And OH The playlist…
Brittany Howard, Robert Plant, Paul Butterfield, Dion and Paul Simon, Mark Knopfler,  Joni Mitchell (on her birthday)  Leonard Cohen (because we lost him on this day 1982), Stones, Fleetwood Mac (The orig) Tami Neilson and The Meters and more..
Enjoy!!
And Nov 11 – NEVER FORGET!!!!
PLAYLIST:
| | | |
| --- | --- | --- |
| Mullligan Stew Nov 7 2020 | Ding Dong The Witch is Dead | |
| stay high | Brittany Howard | Spotify Singles |
| falling in love again | Robert Plant | Digging Deep – Subterranea |
| Nobodys fault but mine | Paul Butterfield Blues Band and Better Days | Best of |
| www.winebc.com | Mulligan Stew with TDMulligan | Guest – Kurt Vile |
| Song for Sam Cooke | Dion with Paul Simon | Blues with Friends |
| A change is going to come | Sam Cooke | Ain't that good news |
| The Power of Prayer | Bruce Springsteen | Letter to you |
| 5 more minutes | The War and Treaty | Hearts Town |
| This is Mulligan Stew with tdm | Guest in second hour – Kurt Vile and his new EP | www.mulliganstew.ca |
| Cupid | Amy Winehouse | Back to Black Deluxe – B Sides |
| I live the life I love | Delbert McClinton | I heard it on The X – Los Super 7 |
| Nobody does that | Mark Knopfler | Down the road wherever |
| Coyote | Joni Mitchell – Happy Bday Joni | Hejira |
| Save the last dance for | Leonard Cohen | Live in Dublin |
| Today I sing the blues | Aretha Franklin | Aretha's Blues – The Delta Meets Detroit |
| www.mulliganstew.ca | NEXT – Kurt Vile brings new music and stories of John Prine | |
| Kurt Vile Interview | Complete interview on MulliganStew Podcast | www.mulliganstew.ca |
| Speed of the sound of Loneliness | Kurt Vile | Speed, Sound, Lonely KV (EP) |
| Kurt Vile Interview | Complete interview on MulliganStew Podcast | www.mulliganstew.ca |
| Gone Girl | Kurt Vile | Speed, Sound, Lonely KV (EP) |
| Kurt Vile Interview | www.mulliganstew.ca | |
| Dandilion | Kurt Vile | Speed, Sound, Lonely KV (EP) |
| Kurt Vile Interview | Complete interview on MulliganStew Podcast | |
| How lucky | Kurt Vile with John Prine | Speed, Sound, Lonely KV (EP) |
| Catch the whole Kurt Vile interview on MUlliganStew Podcast | NEXT – Stones, Fleetwood Mac and a great song from Iris Dement | |
| Hide your love | The Rolling Stones | Goat's Head Soup – Reissue |
| Going down to sing in Texas | Iris Dement | single |
| Got to move (live) | Fleetwood Mac (the original) | Boston Blues |
| www.coyotesbanff.com | Next – Tami Neilson and The Meters | www.mulliganstew.ca |
| you were mine | Tami Neilson | Chicka Boom |
| Hey Pocky Way | The Meters | Anthology |