---
It's CKUA Radio's 93 Birthday Saturday.
How many radio stations in Canada are lucky to get to be 93?
None actually. 
There's only one.   CKUA. A musical oasis in a sea of radio sameness.
And it's donor-supported. Impressive, even for those who call it home.
So.  We celebrate those 93 years with music
Black Pumas, Kurt Vile and John Prine, Ray Charles, Blind Boys, Bowie and Queen, Wilson Pickett, Flo, and The Machine, Stevie Wonder and Herbie Hancock, Ben Harper, Ry Cooder, Dylan and U2 and more.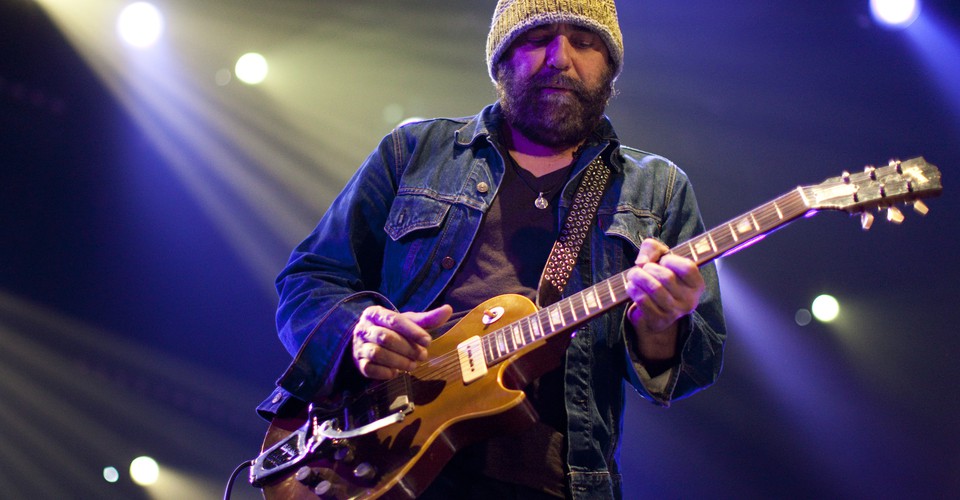 The guest is Daniel  Lanois.
Grew up in Montreal, then Hamilton where he and his brother built a studio in their mother's basement…
10 years later people were taking notice.
Off to Mexico and LA and fame.
Once he got into the same studio as Brian Eno things took off…working with artists such as
U2 (Joshua Tree. Achtung baby)
Leonard Cohen (Thanks for the Dance)
Bob Dylan (Most of the Time. Love Sick)
Peter Gabriel (Sledgehammer)
Neville Bros (Yellow Moon)
Emmylou Harris – Slingblade
Robbie Robertson  Somewhere down the Crazy River
Neil Young – Peaceful Valley Blvd.
Many Grammys later Daniel is releasing another solo album in April.
Called Heavy Sun.
We'll talk about the single (under a) Heavy Sun and his work with Leonard Cohen, Neville Brothers, and Robbie
Happy Birthday CKUA and Leona Stumbo – turning 90 in Camrose.
PLAYLIST:
| | | |
| --- | --- | --- |
| MulliganStew Nov 21 | Daniel Lanois Interview | www.mulliganstew.ca |
| Host mumbles Happy Birthday | Interview today with Daniel Lanois | |
| I think it's going to work out fine | Ry Cooder | Bop til you Drop |
| Highway 61 | Davids Alvin | From a old guitar |
| Colours (acoustic) | Black Pumas | Colours (acoustic) |
| www.winesbc.com | Tonights guest – Daniel Lanois | www.mulliganstew.ca |
| Inspite of ourselves | John Prine with Iris DeMent | In spite of ourselves |
| How lucky | Kurt Vile and John Prine | How Lucky |
| Bright lights. Big City | Jerry Lee Lewis | Rock and Roll Time |
| www.mulliganstew.ca | Special Guest Daniel Lanois | |
| A song for you | Ray Charles | Forever |
| Singing brings us closer | Blind boys of Alabama | Almost Home |
| in my life | The Beatles | Rubber Soul |
| Mulligan Stew – Happy 93rd Birthday CKUA radio | Coming UP- Bowie. Queen.War.Elton John | |
| Under Pressure | Bowie and Queen | Queen Gr Hits Vol 2 |
| Stay | Maurice Williams and the Zodiacs | Best of |
| Cisco Kid | War | The world is a ghetto |
| Take me to the Pilot | Elton John | Elton John |
| Mulligan stew ckua Radio | Coming UP – Daniel Lanois Interview | |
| 634-5789 | Wilson Pickett | Best of |
| NEXT – Daniel Lanois | ww.mulliganstew.ca | |
| Welcome to Mulligan Stew with tdmulligan | Coming UP – Daniel Lanois Interview | New album Heavy Sun |
| Daniel Lanois Interview | complete interview MulliganStew Podcast | Spotify. Google Play Apple Podcasts |
| (under a) Heavy Sun | Daniel Lanois | Heavy Sun |
| Daniel Lanois Interview | complete interview MulliganStew Podcast | Spotify. Google Play Apple Podcasts |
| It's torn | Leonard Cohen | Thanks for the Dance |
| Daniel Lanois Interview | complete interview MulliganStew Podcast | www.mulliganstew.ca |
| Somewhere down The Crazy River | Robbie Robertson | Robbie Robertson |
| Daniel Lanois Interview | complete interview MulliganStew Podcast | www.mulliganstew.ca |
| with God on our side | The Neville Brothers | Yellow Moon |
| Complete Lanois Interview at MulliganStew Podcast | www.mulliganstew.ca | Yes…its worth finding |
| Cornflake girl | Flo and The Machine | Spotify Singles |
| St Louis Blues | Herbie Hancock and Stevie Wonder | Gerschwin's World |
| My own two hands | Ben Harper | Diamonds on the Inside |
| www.coyotesbanff.com | Next – U2 and Dylan | |
| One | Special Guest Daniel Lanois | Achtung Baby |
| Happy Birthday CKUA | Happy 90th Birthday Leona Stumbo in Camrose | |
| Make you feel my love | Bob Dylan | Time out of Mind |