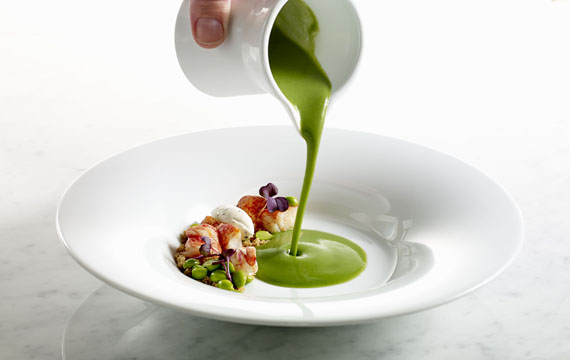 David Hawksworth –THE COOKBOOK
Liam Mayclem – The Foodie Chap. SF
 THE SHOW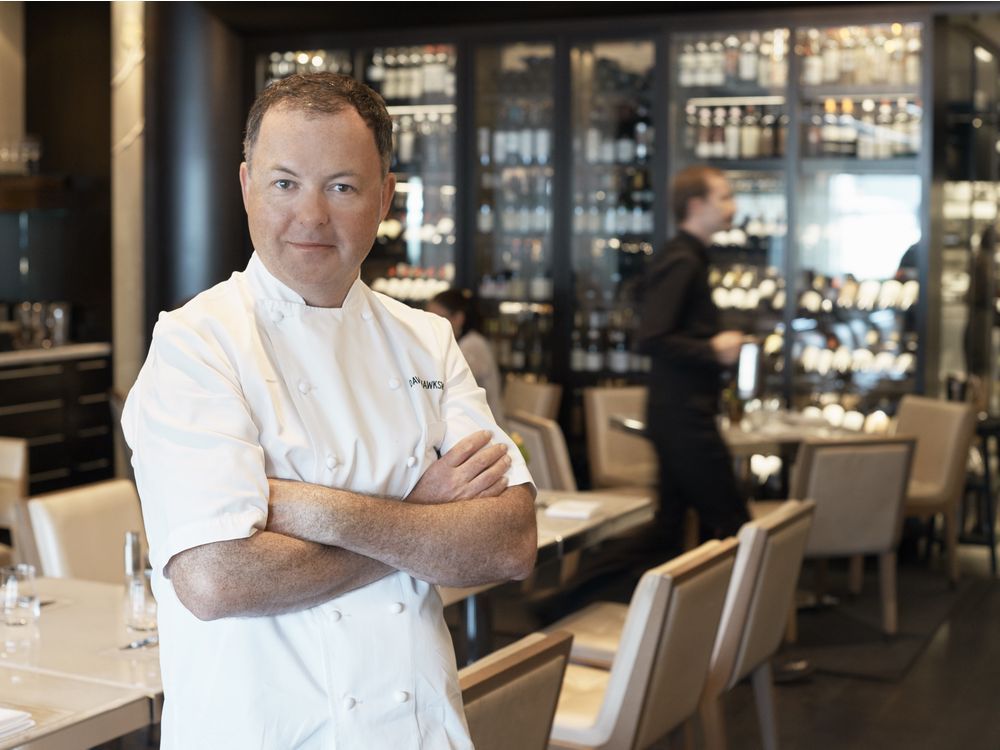 David Hawksworth – Hawksworth The CookBook
It's a beauty this one.
Everyone seems to need something different from new cookbooks.
Photos, recipes, stories about the author, and how recipes came to be.
How easy or difficult. How well researched.
There seems to be many potholes that cookbooks fall into.
This is not one of those books because David Hawksworth is not one of those chefs.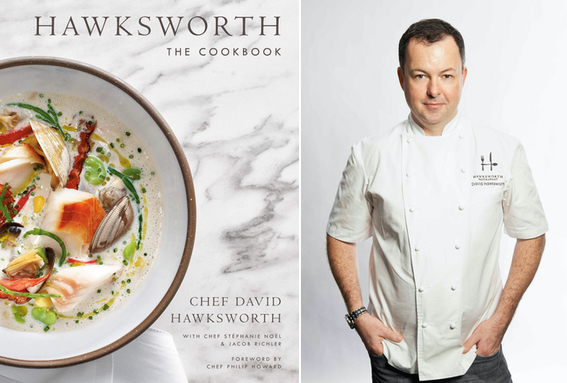 "On opening a new cookbook, I get in the passing lane and speed to the recipes. But when I cracked open Hawksworth The Cookbook by David Hawksworth and Stephanie Noel I stayed in the slow lane, captivated by Hawksworth's story interspersed through the book."  Mia Stainsby Van Sun
As a leader in contemporary Canadian cuisine, Chef Hawksworth's restaurants, Hawksworth and Nightingale, have been fixtures of Vancouver's dining scene for the past 10 years, aweing diners with the intricate, beautiful, and refined dishes that have become synonymous with his name. In this book, he shares for the first time the artfully developed recipes that have brought him unparalleled success over the years, and challenges readers to recreate these dishes for an unforgettable dining experience.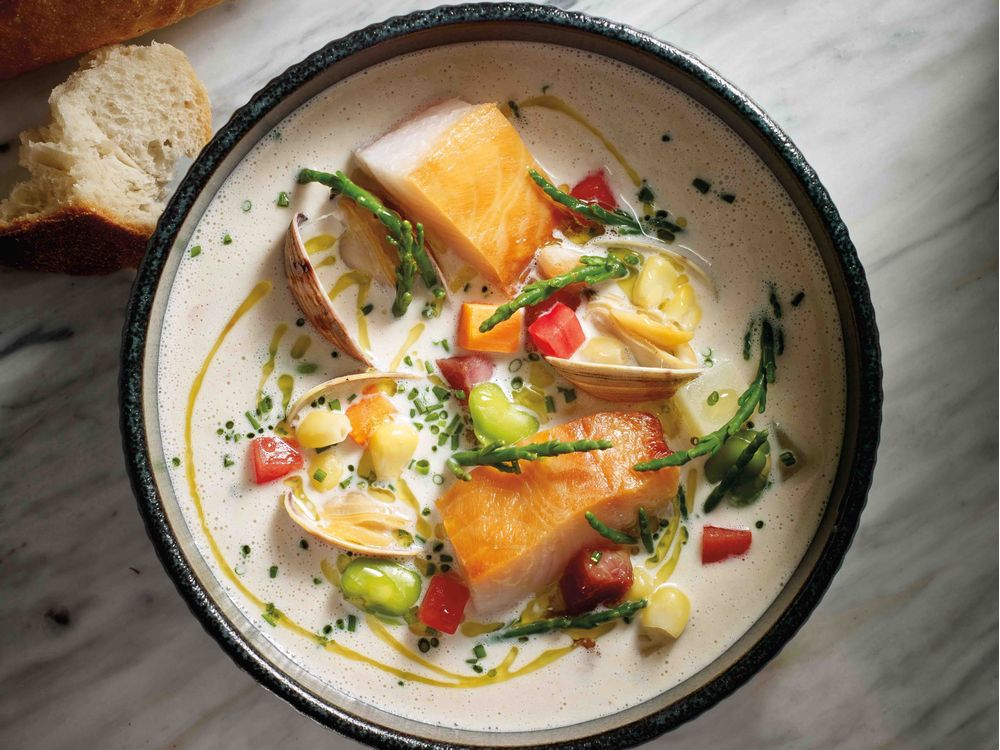 "I have been a fan of Chef David Hawksworth's precise French school-style, and Pacific Northwest ingredient-driven cuisine for over 20 years. This book is an incredible tool, full of secrets and techniques, for all cooks to up their game—at home and at work. Well played." —CHEF DAVID MCMILLAN, JOE BEEF RESTAURANT GROUP
Hawksworth is a celebration of Chef Hawksworth's career to date, with recipes ranging from his time training in London with Michelin-starred chefs, to Ouest, the first restaurant where he served as head chef, to opening his own fine-dining restaurant.
The book's simpler and more casual recipes reflect the family-style dishes served at Nightingale and the casual fare of Bel Café (a downtown lunchtime go-to destination). The recipes included require varying levels of skill and time commitments. Casual foodies and adventurous cooks alike will find new culinary pleasures with Chef Hawksworth as their guide.
Winner of 2012 and 2013 Vancouver Magazine Restaurant Awards Restaurant of the Year and Chef of the Year and for four consecutive years, Best Upscale Dining, as well as enRoute magazine's top three Best New Restaurants, and Maclean's magazine Restaurant of the Year; Hawksworth has anchored himself at the helm of the Vancouver – and Canadian – dining scene.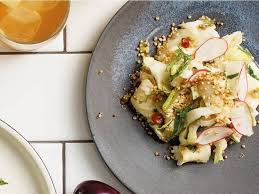 This interview takes you through David's beginnings, how little he knew about cooking when he got to London, the lessons learned from Michelin starred chefs, and how he lived his dream once back on the West Coast.
There's the great story about Willie Mitchell (then a Canuck) and his wife dining at West with the new owners of the Hotel Georgia, a building David had always admired and dreamt about making it his home base. His life changed that night.
We welcome back a chef, a friend, and fishing partner David Hawksworth.
https://hawksworthrestaurant.com/
 Liam Mayclem – The Foodie Chap. San Francisco.
Liam has been on Tasting Room Radio many times. We met when we both did movie junkets together in LA and NY.
In between films and interviews, we talked about food and wine then movies.
Emmy Award-winning radio & TV personality,  Liam is best known as the host of EYE ON THE BAY on CBS 5 and as "The Foodie Chap" celebrating San Francisco Bay Area culinary stars daily on #1 KCBS Radio.
Annually, Liam hosts the main stage at EAT DRINK SF – a gathering for SF food fans.  He also hosts the culinary stage at BOTTLE ROCK NAPA VALLEY. This year he made sushi with Chef Morimoto and Snoop Dog, tasted fried chicken made by Flava Flav, and enjoyed nitrus cocktails concocted by Chef Dominique Crenn.
He's also the first call made when a charity event needs a host or auctioneer. He's a very busy guy our Liam.
I wanted to get caught up on how San Francisco's wineries, restaurants, and citizens are handling the Covid 19 Pandemic.
I also wanted to get caught up on how Liam was doing and what he was doing.
Did I mention he's a very busy guy?
https://www.radio.com/kcbsradio/authors/liam-mayclem
STORIES WE'RE WORKING ON
Ampersand Distilling
New BC releases
Virtual tastings in Portugal and Barossa Valley