A tribute to Chris Jentsch, Laura Kittmer & April Wine Month and new Documentary  Brewmance
THE SHOW
Remembering Chris Jentsch (CC Jentsch)
One of the great benefits of being around the people who call wine their life is finding and making friends along the way.
For Chris Jentsch and I it was two days after his 2013 Syrah beat all comers at the  Judgement of BC gathering in 2015.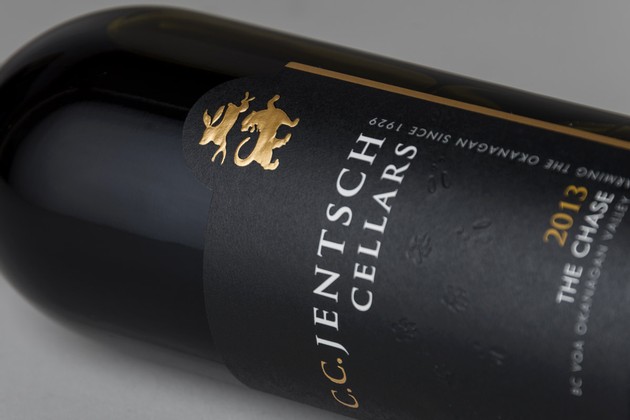 (There were 6 BC Syrah and 6 from around the World. His CC Jentsch 2013 Syrah  placed first to the delight of a room full of judges. Me included)
When I read that Chris had died April 2 I was taken with such a sadness. For his loss, for his wonderful partner Betty and their whole family.
The BC wine industry also lost a true leader. Chris was an admitted  farmer first!  When I showed up to congratulate him on winning The Judgement, I had to talk him off the tractor. That machine was his escape from the phone that wouldn't stop ringing.  It's ringing still.
I've gathered the interview that day and two others. One at Bloom 2016 and one at VanWineFest 2019, sitting in with Val Tait.
We'll never forget the loss but let's remember the man. Here's to Chris Jentsch and CC Jentsch from the Golden Mile Bench.
Laura Kittmer – Celebrating BC Wine Month in April
Laura is the Communication Director of Wine Growers of British Columbia. That's a big job!   As my pal Barney Bentall says "Like a goat rodeo"
In celebration of B.C. Wine Month, Wine Growers British Columbia has launched a campaign titled "A Year in the Life," aimed at celebrating B.C.'s hard-working, passionate and dedicated winemakers and farmers and their deep sense of respect for the land. The month long event includes a consumer contest inviting British Columbian's to learn more about B.C. wine, discover new spring releases, and participate in a B.C. wine quiz for a chance to win an exclusive behind-the-scenes trip for two to one of B.C.'s pristine wine regions once it is safe to do so.
Laura walks us through the events above and then we get into a Spring Release speed rap..lots of names and wines.
But first we remember the legacy of one of the finest persons in the farming/wine industry Chris Jentsch.
We try to get a sense of what the year will look like, given the pandemic.
Laura also reminds us that there a new Wine BC Explorer App now available. For all of you wine fans who get your shots and mask up and want to make plans to visit a BC wine region this year,  this app answers all your questions. So you can start making plans or organize your dreams of travel.
Lots of info. Because that's what Laura brings.  Every time.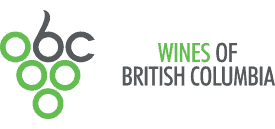 @WineBCdotcom  #BCWineLife
Christo Brock – Director of new documentary BREWMANCE (April 13)
Our brewery, forged from equal parts Mos Eisley cantina and a Tom Waits fever dream, is a mighty 5 barrel production facility with tasting room. A safe haven for workers, story tellers, shamans, down-n-out detectives, street samurai, graffiti artists, revolutionaries, punks, drunks, con artists, and pirates. Sit for a pint and a tale… or three. Cheers!  Liberation!
There are over 7000 breweries in America. How do you find "the story" in that many tales.
Well, if you're documentary director Christo Brock you stay home in Long Beach and tell the story through the people behind Ten Mile Brewing and Liberation Brewing. 
Why?  "because I promised my wife I wouldn't disappear again  and wanted to be part of my kids upbringing..so I stayed in Long Beach for this story"   Good Call.
The American Craft Beer movement began with a group of restless homebrewers searching for something genuine and flavorful. Today it's evolved into a redefinition of beer and an international cultural phenomenon. The  American spirit of rebellion and innovation survives in two groups of homebrewers from Long Beach, California who are looking to open their own breweries and bring their beers to the world. These include a Christian father-son team who grew close over making beer and a retired ska band rock star (Dan Regan, Reel Big Fish) looking for the "quiet" existence of a brewery owner. With the insight and commentary of legendary brewers Ken Grossman (Sierra Nevada), Fritz Maytag (Anchor Brewing), Charlie Papazian, Vinnie Cilurzo (Russian River), Sam Calagione (Dogfish Head), Jim Koch (Boston Brewing) and others, BREWMANCE reveals the soul of craft beer in the heart of America.
"Over the three years and 600+ hours of footage I gathered I found some unexpected discoveries. Firstly, craft beer is a uniquely American story. It could only have happened in a land that values independent, out-of-the-box thinking, and anti-authoritarianism. It's a product made by people used to working hard, not giving up, and persevering through the impossible times. It's also a story of entrepreneurship, one driven by innovative capitalists who saw a way of giving the people something they didn't know they wanted. And most of all, it's a story of people who honored and respected each other, and redefined the laws of competition to include collaboration. Craft beer is a better place to be, and we are all better because of it"  Christo Brock – Filmmaker
Christo Brock is an American Producer, Director, and Editor best known for directing and producing the iconic swim documentary Touch the Wall, the sports films Spirit of the Marathon and Hood to Coast, and  now the craft beer documentary BREWMANCE.
https://www.brewmancemovie.com/
RELEASING ON VOD ON ALL MAJOR PLATFORMS ON APRIL 13, 2021.
(US, CANADA, UK AND MORE)
CANADA: 
Apple TV (iTunes), Google Play, Microsoft Store, Vimeo On Demand
STORIES WE'RE WORKING ON
Spring Releases
The Wine Diva
Le Vieux Pin
Cowichan Wine festival