2021 Spring Wine Reviews from Poplar Grove & Tightrope (Naramata Bench)
THE SHOW
Welcome to Tasting Room Radio's 2021 Spring Wine Release Specials.
This week we welcome Tony Holler co-owner of Poplar Grove plus Graham & Lyndsay O'Rourke from Tightrope Winery. Both on the Naramata Bench.
Tony Holler – Co-Owner of Poplar Grove. (Naramata Bench)
When I started Tasting Room Radio we were living on the Naramata Bench and had created a studio in a barn. Outside the windows, I could see the roof of Ian Sutherland's original Poplar Grove. Then he sold to Tony & Barb Holler and they started to build the new Poplar Grove out my French Doors to the side, up on Munson Mountain. (the one with the PENTICTON sign).
Tony introduces us to the 2021 Spring Releases. They include their flagship Bordeaux blend The Legacy. The 2017 release is coming in September. It won a Gold Medal for Best of Show (by varietal)  at the London Wine Competition and scored 93 points.
The Poplar Grove Spring Releases are:
2020 Rose  Lovely strawberries & Cherries on the nose. melon. citrus. cherries on the palate. Beautiful blend of Merlot/Malbec/Syrah/Pinot Gris/Muscat!

2020 Pinot Gris.  You're going to love this.  Pear. Peach. Lychee. Citrus. Can be cellared to 2025
2017 The Legacy.  This just in. The blend is 40 Merlot/38 Cab/12 Malbec/6 Cab Franc/4 Petit Verdot. It's pure Gold!! Cellars to 2031.
Leather. Plum. Tobacco on the nose.  Palate has tonnes of ripe berries, dark chocolate, and caramel.  A true Okanagan Bordeaux!
The restaurant is up and ready to go. They have a great patio and fabulous lawn overlooking Penticton and the vineyards.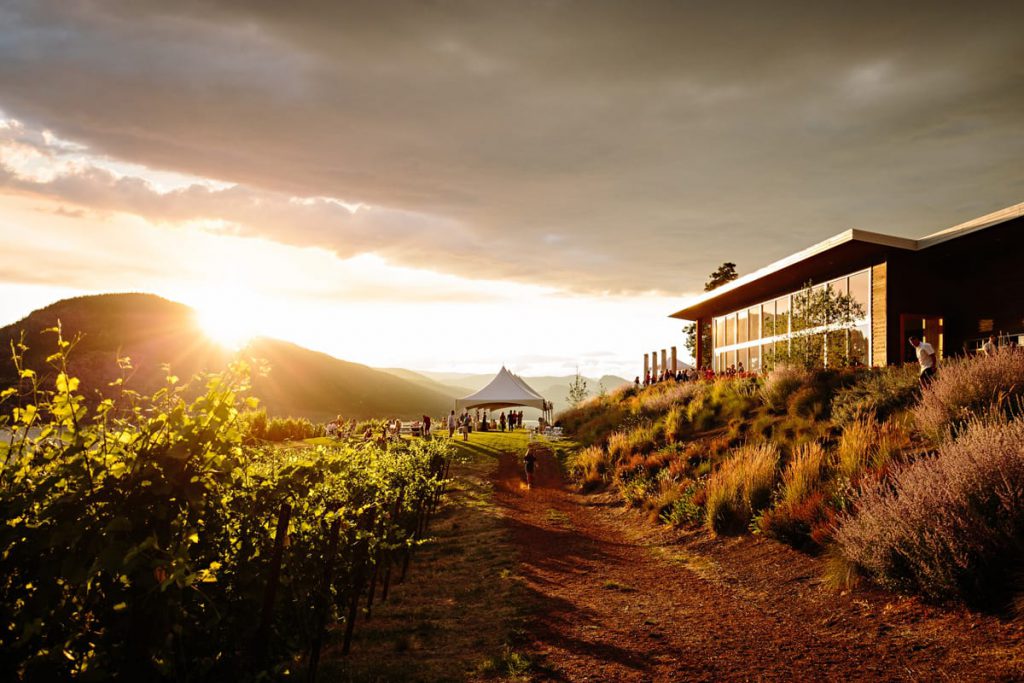 June 1st they start gourmet picnic options. It's the Munson Munch.
Lyndsay and Graham O'Rourke – Tightrope Winery (Naramata Bench)
They are a great pair. Graham grows the grapes and Lyndsay makes the wines. It's called Teamwork!
Graham was one of the founding directors of Sustainable Winegrowing BC (SWBC) and that's exactly what Tightrope wines are all about. Beautiful fruit made without harming the land, the environment, or people.
The Tightrope Spring Releases are: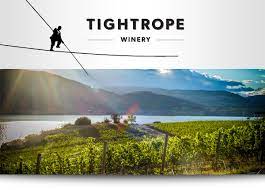 2020 Rose – Clean. Dry. Strawberries. Spice. A blend of Pinot Noir/Syrah/Barbera.  Cellar to 2022. $22 at winery
2019 Riesling – Sustainably grown. Cellar now through 2025. $22 at winery. Delicious.
2020 – Pinot Gris. Tropical fruit. Lime. Granny Smith Apples. Handpicked and pressed on the same day.$21.50 at winery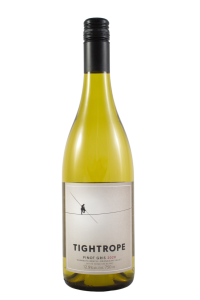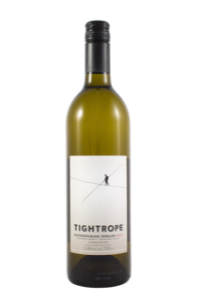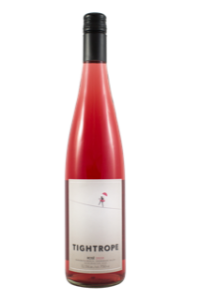 2020 – Sauvignon Blanc/Semillon  80/20. A spectacular White Bordeaux. Achieves a trifecta of clean and dry introduction and then texture. Wait for what? You can't be both except when the palate also contains ripe mango and peach. Lime and Lemon.
I loved this wine. $22 at winery.
2018 – Merlot  12 months French Oak. Cellar through 2029.  Your gateway wine back to Merlot Land.  $27 at winery.
2018 – Vertigo. A wonderful blend of Merlot 45/Barbera 30/Cab Franc 25.  10 months 50% New French and American Oak
$36 at winery. Cellar this asap. Then count the days until you reward your clever self.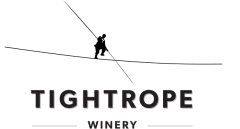 STORIES WE'RE WORKING ON:
Cowichan Wine Festival
Zanatta
Blue Grouse
Averill Creek
Enrico
Venturi Schultze
Unsworth
Clos du Soleil
Alderlea
Fort Berens