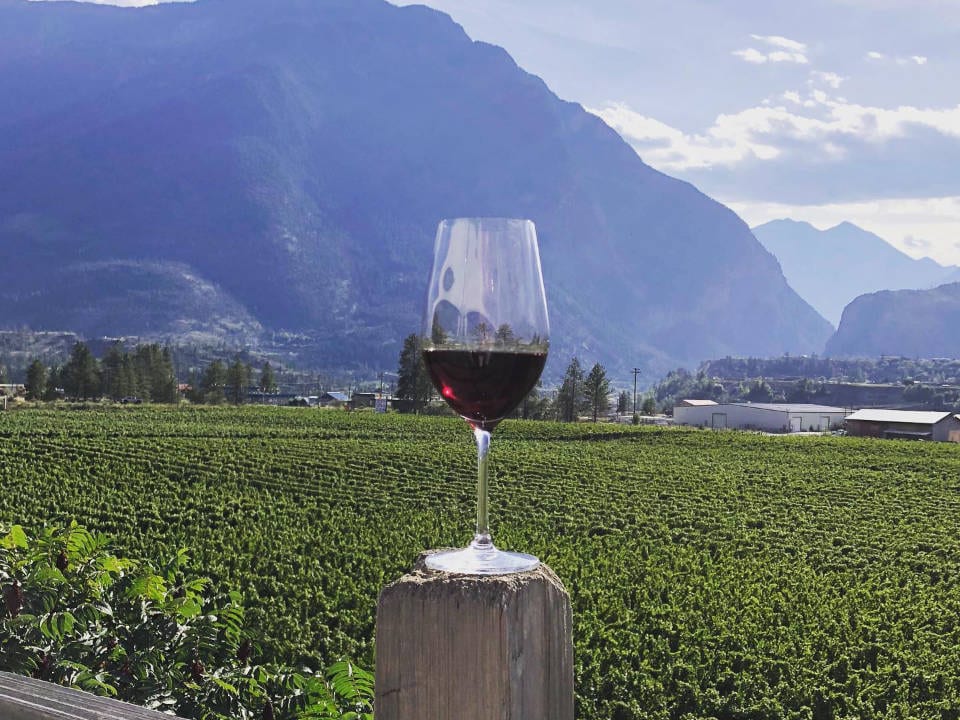 Fresh Spring Wine Releases from Clos du Soleil (Similkameen) and Fort Berens (Lillooet)
THE SHOW
Its that time of year. Spring. Leading into early Summer.
Bud break, lots of cutting back last years growth and the wonderful beginning of the growing season.  Again.
This week we head to the gorgeous Similkameen Valley at the very bottom of the Okanagan Valley. The small centers of Cawston and Keremeos are starting to become familiar to wine fans and travelers.
What you may notice first is how hard the land is. Everything the vines are growing in seems composed of shale that's fallen down the mountain sides. Winemakers and growers tell stories of digging equipment breaking down trying to groom the land. BUT – and it's a big but – if you can get the vines to take hold in the soil and get down under the top layer of rocks,  then wonderful vineyards can happen. With a minerality like few others.
As hot as the days can be there, the Similkameen River supplies cool air that brings down the heat and cools the valley at night.
Michael Clark – GM and Winemaker at Clos du Soleil (Similkameen)
One of the wineries that stands out among the growing number in the Similkameen is Clos du Soleil and  our guest Michael Clark is the  GM and winemaker.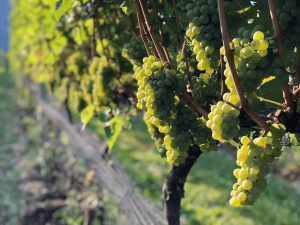 They are outstanding because of a dedication to growing , wine craft and sustainable practices.
The whites are concentrated, fresh and crisp. Each labeled with the specific vineyard they were grown in.
The rose is outstanding.
We finish with Signature, their classic Bordeaux Blend. (out in a couple of weeks)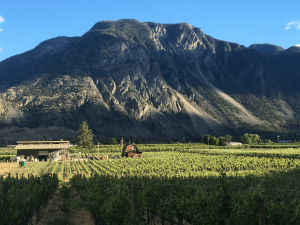 Spring wines we talk about in detail are –(all prices are before taxes)
2020 Fume Blanc –  74% Semillon -26% Sauvignon Blanc. Nose (apple. lemons. lime.) Mouth (grapefruit. guava. floral and flinty minerality) $20.90
2020 Middle Bench Pinot Blanc – Part of the Winemaker's Series. Nose (Tangerine. Pear. Floral) Mouth (apple. pear. orange. lemon) Elegant! $22.90
2020 Whispered Secret Vineyard Pinot Gris – Also Winemaker's Series. Nose (lemon. pear. orange) Mouth (apple. peach. wet stone) $21.90
2020 Rose – Le Cote Vineyard.  Really fine.100% Malbec. Nose (roses. dark cherry) Mouth (more of the same and a long finish)$22.90
2018 Signature – Icon Bordeaux Blend.  16 months in French Oak 42% Merlot. 32% Cab 19% Cab Franc
5% Malbec 2% Petit Verdot. blackberry. pepper. mint. cassis. spice. graphite and sagebrush. And a master class in blending. Releasing shortly.$47.90.  Aged and ready to taste now but  you can cellar for many years. Gentle Bliss.
Heleen Pannekoek – Co-founder/Co-Owner Fort Berens (Lillooet)

Years ago Harry McWatters and I exchanged views on the winegrowing possibilities in the Lillooet area.
I had fished the area and could see all of the elements necessary to grow and make wine.
Water, land, heat and room.
Harry had done some planting and soil testing and thought it was possible.
Years later I did my first interview with Rolf de Bruin and Heleen Pannekoek from Fort Berens in Lillooet and was very happy to see that Harry was right. Again!
They've been very busy at Fort Berens.
Harvesting Pinot Noir, Chardonnay, Pinot Gris, Merlot &  Cab Franc.
They planted an 18 acre Red Rock Vineyard in 2018 and 2019. Their ultimate goal is to be 100% Lillooet VQA. They now have 38 planted acres.
And this year they release the premier vintage of Gruner Veltliner.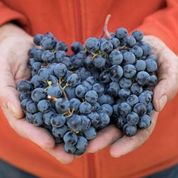 Heleen brings the Spring Wine Releases from Fort Berens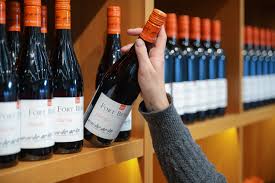 2020 Riesling. From vineyards in Vernon, Kelowna & Lillooet. Nose (lemon. rose) Mouth (apple. pear. lemon) Pair with curry. tapas. prawns and sunsets. $19.99
2020 Dry Riesling. Over 80% fruit from their estate. Nose (Granny Smith apples. Apricot)  Mouth (lime, ripe fruit. freshness) $21.99
2020  Pinot Gris. Made from Dry Creek vineyard in Kelowna and a grower in Lytton. Nose (citrus. kiwi. lime.) Mouth (grapefruit. tropical fruit) $19.99
2020  Gruner Veltliner. Premier vintage of Gru.  Next year they hope to make this fine wine from their own plantings.
Nose (apple, honeysuckle. mixed fruit)  Mouth (wonderful texture. aromatic and creamy) A wine to watch.  $21.99
2020 Rose. 100% Lillooet estate fruit. 80% Pinot Noir 16% Cab Franc. 4% Merlot.  Nose(Yummy) Mouth (Yummier)  Raspberries. Melon. Strawberries. $19.99
Think about Salmon, BBQ, chicken. Prawns.
And remember Harry McWatters.  Here's a toast to Harry!
STORIES WE'RE WORKING ON
Mt. Boucherie
Modest Wines
Rust Wine Co
Anthony Buchanan