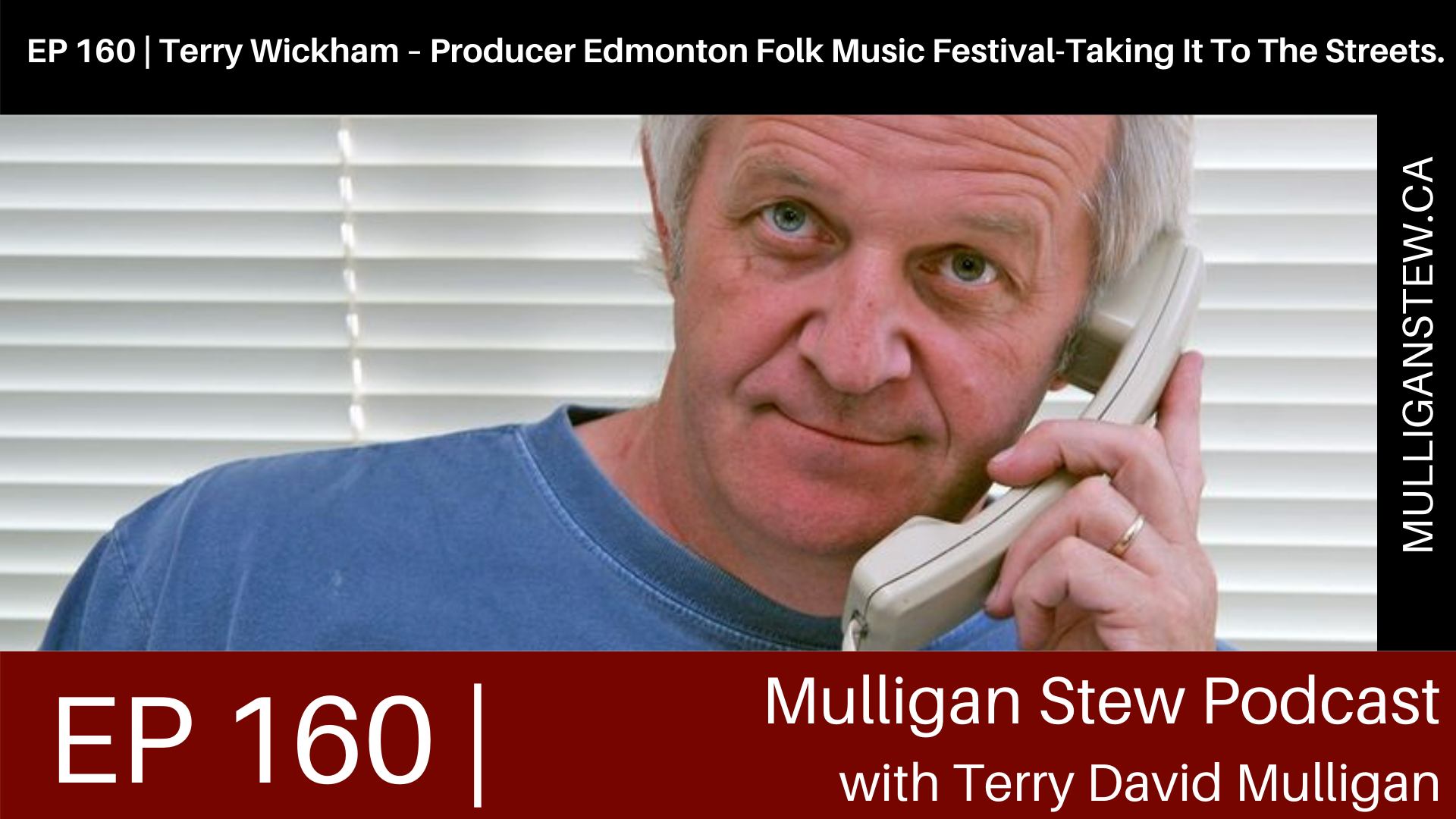 This week's guest is Terry Wickham. The hard-working and much-admired Producer of the Edmonton Folk Music Festival.
Thing is – there is no Festival this year.
However, after much discussion, they have come up with a Plan B.
To quote The Doobie Brothers they're Taking it to the Streets.
It reminds me of Dan Mangan's Sidedoor concept.
Hosts need artists. Artists need hosts.
So, Terry and his team have come up with Taking it to the Streets.
Music fans can offer their street, lawn, backyard, deck, pier.
Artists will all be from the Edmonton area.
Terry explains how you can apply to be a host.
Find the complete details so you can consider them wisely.
And check out the playlist below – Lots of new tunes from
Applications are open for Edmonton-area residents to host a street concert and enjoy the sounds of the folk fest with their neighbors from the comfort of their own front yards. Artist fees, programming, and production are covered by the festival – hosts just need to step forward to organize their street with neighbors. Information, guidelines, and forms can be found at www.edmontonfolkfest.org. The deadline to apply is June 30.