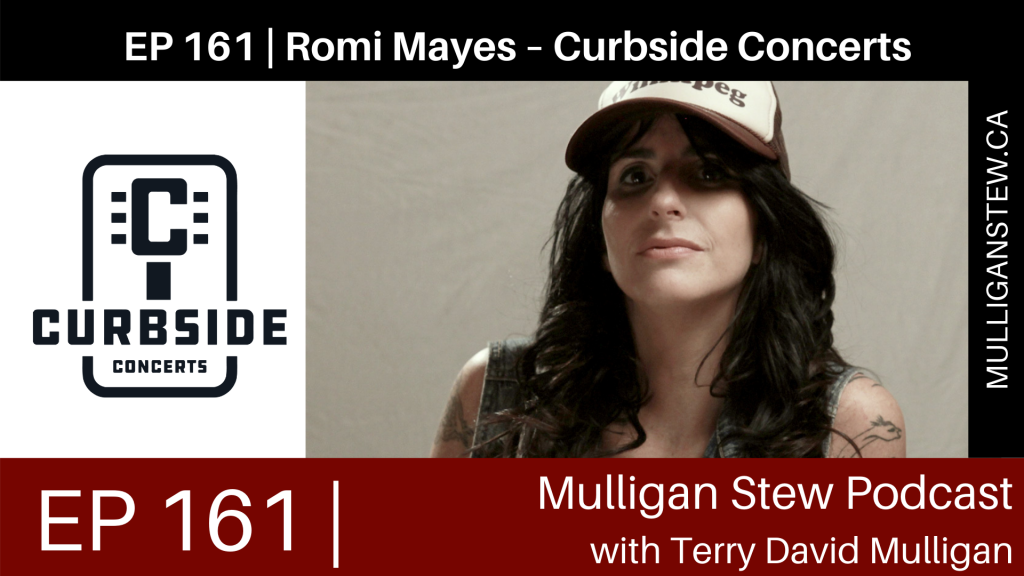 This weeks guest is singer/songwriter Romi Mayes (Winnipeg)
But she's not introducing a tour or a new album. In 2021, she's the Senior Producer for Curbside Concerts.
A company started in 2020 by  Matt Masters and Amanda Burgener.  They could both see, because of Covid,  that artists in Canada were going to have a hard time working,  gathering together, and paying the bills. Also, music fans were going to lose their live music.
So they created Curbside Concerts. A safe way for musicians and audiences to get together during these many months.
You chose the artist, date & time. One of their producers will work with you to make it all happen.
The stage (if required), microphones, battery-powered speakers, and anything else needed will show up with your artist.
Want some names?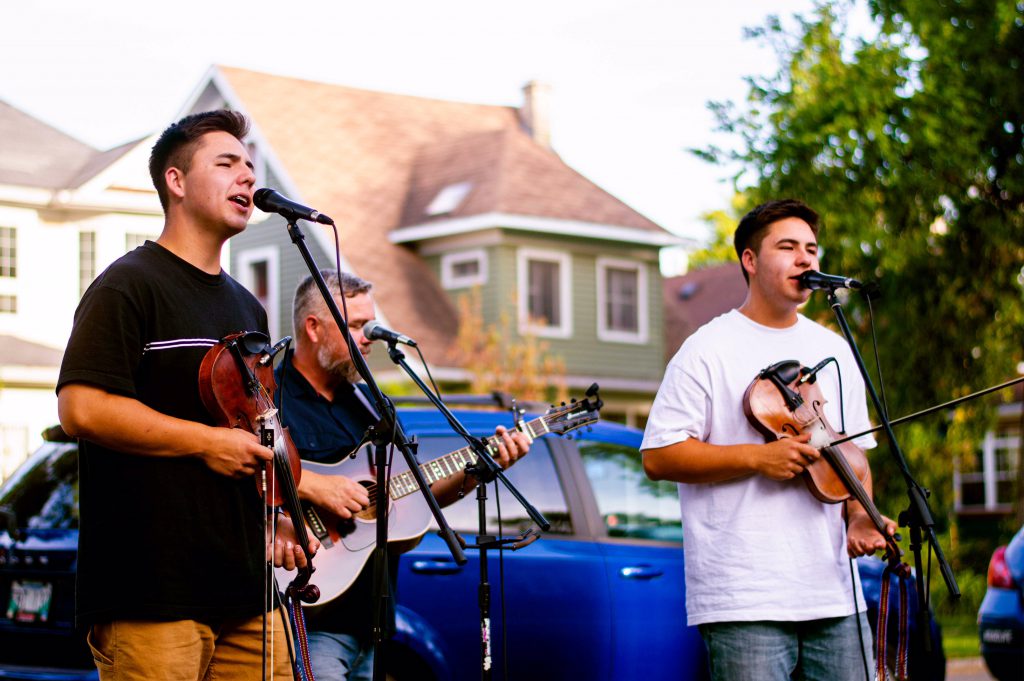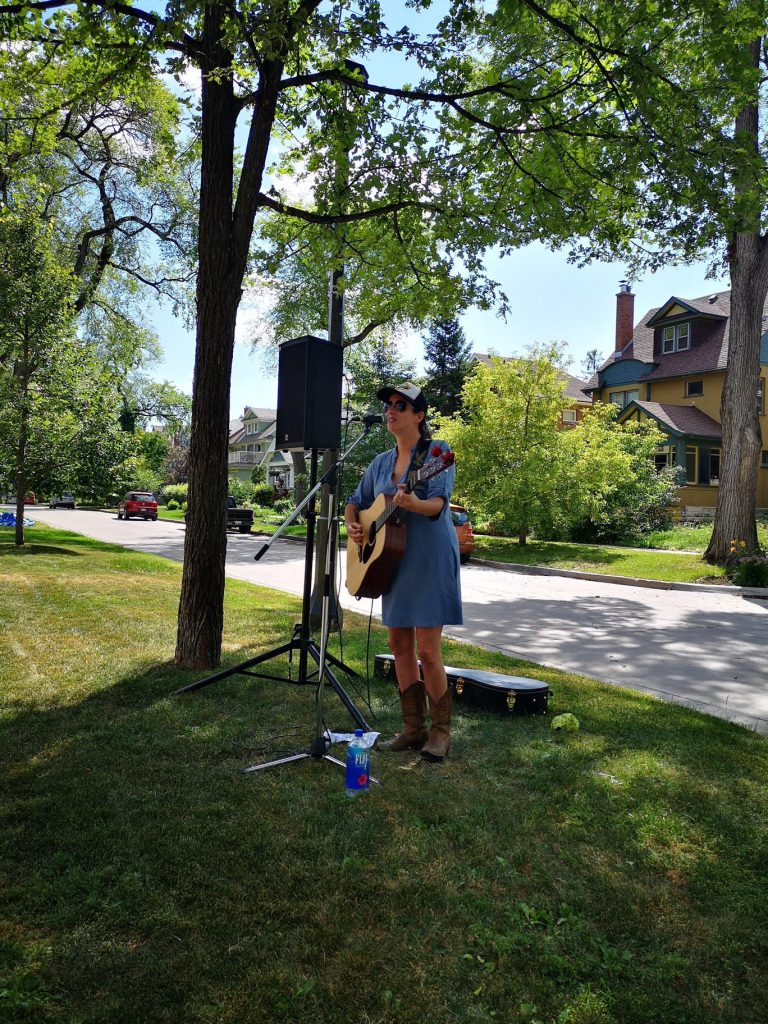 Paul Pigat. Joe Nolan. Petunia (solo). Jay Semko (N Pikes) JD Edwards (Small Glories) Ridley Bent. 
All safety standards are met and everyone enjoys the music.
Curbside has been a success. Now in Alberta, Manitoba, Ontario, Saskatchewan, and BC
Over 100 artists have signed up. Concerts big and small have taken place.
Audiences have gone away with memories to last a lifetime.
Curbside Concerts have been nominated for four Western Canadian Music Awards.
Impact on
-Live Music
-Artist Development
-Music Marketing
-Community Excellence
We welcome the Senior Producer for Curbside Concerts – excellent singer/songwriter Romi Mayes.
If you're an artist or want to be a Host – Romi has all the info.