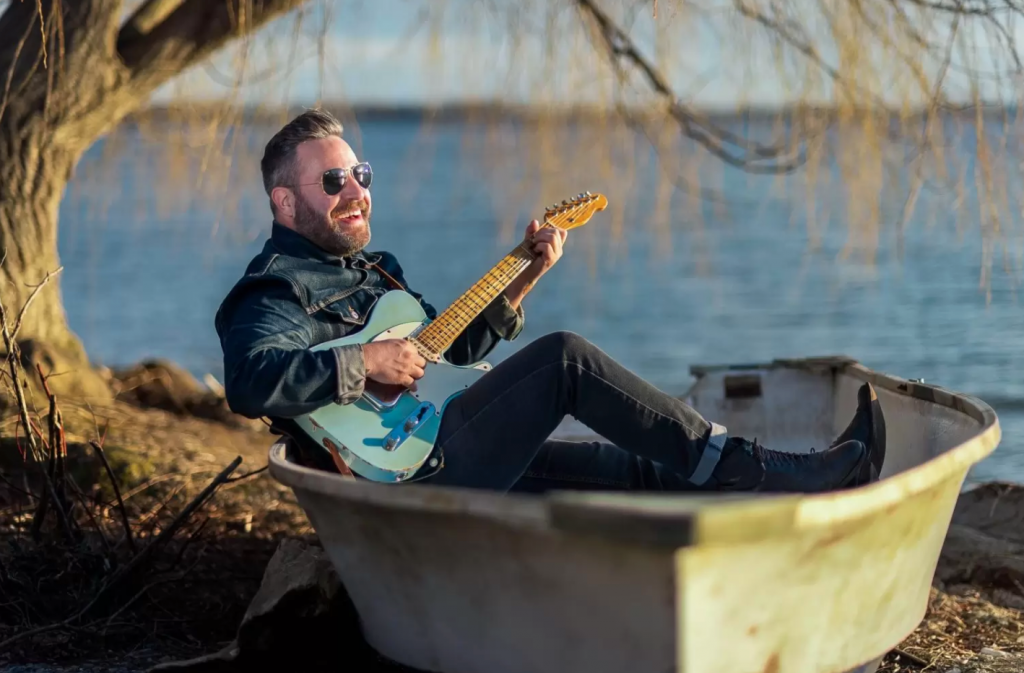 Steve Marriner is our special guest this week on Mulligan Stew.
We all  know Steve from the award-winning Monkey Junk and the very popular Manx Marriner Mainline.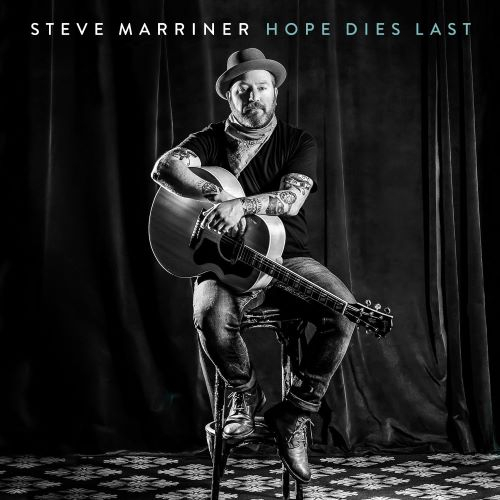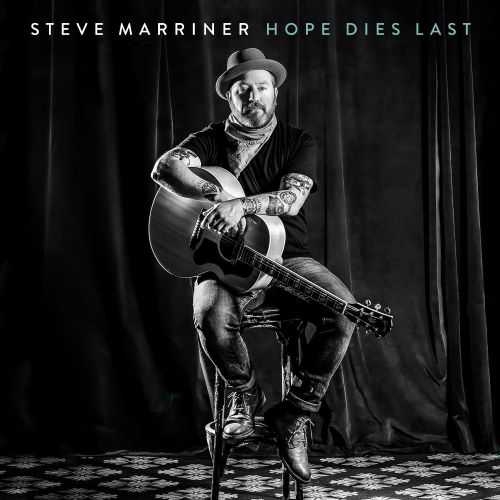 He's a singer/songwriter, multi-instrumentalist, and becoming an in demand  producer. Hope Dies Last is his second solo album. His first was in 2006.
(He's been just a tad busy see below)
Hope Dies Last  has 15 musicians in the credits..so it's a true group effort. And signals great things ahead in his solo career.
If you remember our Greg Keelor solo album Episode #152 it was Greg who raved about working with guitarist Jimmy Bowskill. (Sheepdogs. Jim Cuddy)
Steve Marriner worked tirelessly with Jimmy Bowskill to get these songs sounding just right.
We found Steve on David Go Go's   front veranda up Go Go Mountain in Nanaimo.  They were working on Dave's next acoustic album.
Steve has been busy mixing 5  full  albums 
Alive in Italia – Paul Reddick
June – Crocky Teasdale
Storm comes rolling in – Brent Diabo (single)
Yet to be named – Dave Go Go
Yet to be named – Jake Chisholm
and Hope Dies Last.
Steve's playing Wide Skies Festival in Lethbridge and Calgary Blues Festival in July 
– the Cloggeroo Festival in PEI in August.
– a solo set and with Colin James at The Big Blues Bender in Las Vegas in  September.
Add the future plans of Monkey Junk and Manx Marriner Mainline and you can see Steve Marriner is going to contribute greatly to shaping the future of Canadian music.
Have a listen and let the stories flow.  and Thanks to David Go Go for the house and the hustle.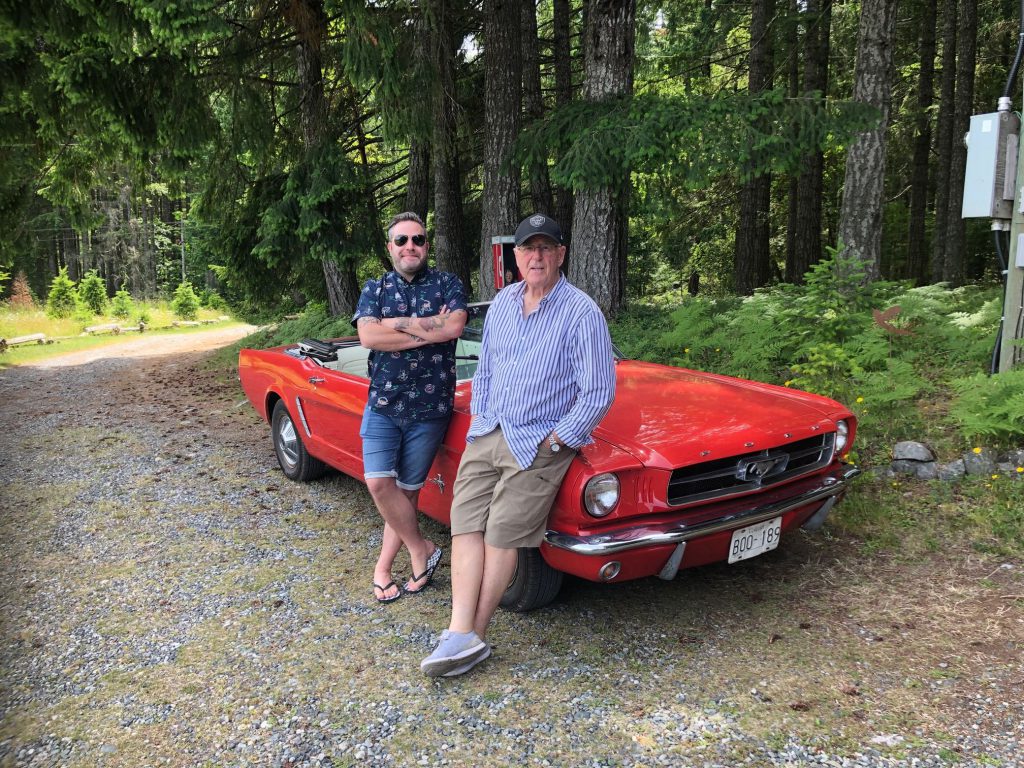 PLAYLIST:
| | | |
| --- | --- | --- |
| The Stew July 3 2021 | | |
| TDMulligan | www.mulliganstew.ca | |
| Born on the Bayou (live) | John Fogerty | Long Road Home: In Concert |
| 10th Ave Freezeout (live) | Bruce Springsteen & the E Street Band | Live 75/85 |
| Dixie Chicken (live) | Little Feat | Waiting for Columbus |
| Tripe Face Boogie (live) | Little Feat | Waiting for Columbus |
| www.winebc.com | Special guest tonight – Steve Marriner & New Solo Album | www.mulliganstew.ca |
| Uptown Lockdown | Steve Marriner | Hope Died Last |
| Steve Marriner – brings a new solo album today | Coming UP – The Hip and Neko Case both Live in Texas | www.mulliganstew.ca |
| Walking on Broken Glass | Lake Street Dive | Spotify Singles |
| Walk right back (live) | The Everly Brothers | The Reunion Concert |
| Heading for Texas to meet our donor | www.mulliganstew.ca | Guest tonight – Steve Marriner |
| BobCaygeon (live) | The Tragically Hip | Live from the Vault. Stubbs Austin Texas |
| Favourite (live) | Neko Case | Live in Austin |
| www.coyotesbanff.com   | www.mulliganstew.ca | |
| How long blues | Gordie Johnson and Sue Foley | single – you tube |
| Is anybody going to San Antone | Doug Sahm | A Zone of our own |
| Queen of the Okanagan | The Formerly Brothers | Return of The Formerly Brothers |
| Steve Marriner Interview | with TDMulligan | Hope Dies Last |
| How High | Steve Marriner | Hope Dies Last |
| Steve Marriner Interview | Complete interview on Mulligan Stew Podcast | www.mulliganstew.ca |
| Enough | Steve Marriner and Samantha Martin | Hope Dies Last |
| Steve Marriner Interview | Complete interview on Mulligan Stew Podcast | |
| Long way down | Steve Marriner | Hope Dies Last |
| Steve Marriner Interview | Check out the whole conversation on Mulligan Stew Podcast | Hope Dies Last |
| Somethin' Somethin' | Steve Marriner | Hope Dies Last |
| www.coyotesbanff.com | | |
| | | |
| | | |
| | | |
| | | |