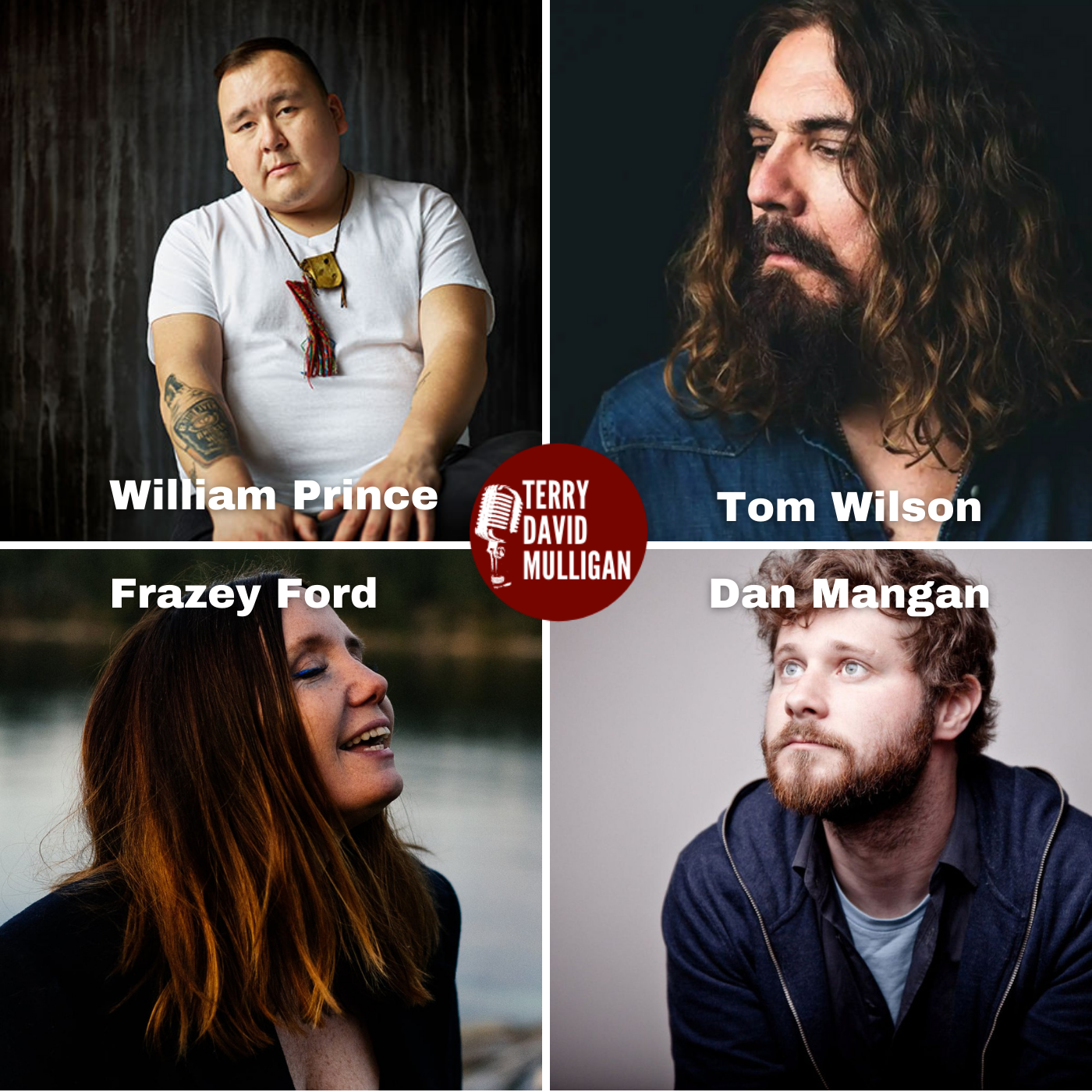 The guests Dan Mangan. Frazey Ford. Tom Wilson. William Prince!
It's a long story.
2020 was set up to be a banner year in music.
Then the Covid Pandemic struck worldwide.
Tours,  events, and festivals were canceled. Overnight!
So, 18 months later it's a big deal when the Calgary Folk Music Festival announces 7 days and nights of live music.
From July 22-28.
We are blessed to have four of the headliners on Saturday's Mulligan Stew.
Tom Wilson  (and Iskwe) – Saturday, July 24
Dan Mangan – Monday, July 26
Frazey Ford – Tuesday, July 27
William Prince – Wednesday, July 28
The complete interviews will be heard one at a time  on the next four Mulligan Stew Podcasts.                         Starting this Saturday with Frazey Ford
Lots of stories to tell. Battles to win.
PLUS a great music playlist below…check us OUT!!
PLAYLIST:
| | | |
| --- | --- | --- |
| Mulligan Stew July 24 | Guests Frazey Ford. Dan Mangan. Tom Wilson. William Prince. | 530-7PM |
| Hello Josephine | Taj Mahal | Maestro |
| My babe | Whitehorse | The Northern South Vol 1 |
| Repro man | Ray Lamontagne and the Pariah Dogs | God Willin' and the creek don't rise |
| This is Mulligan Stew | Guests Frazey Ford. Dan Mangan. Tom Wilson. William Prince. | www.mulliganstew.ca |
| Battle of Evermore (live) | The Lovemongers | Bridge School Concerts |
| William Prince Interview | www.mulliganstew.ca | |
| Wasted | William Prince | Reliever |
| This is Mulligan Stew with tdm | Coming UP – Interviews with Frazey Ford. Tom Wilson and Dan Mangan | www.mulliganstew.ca |
| Mr. Tambourine Man | The Byrds | Mr Tambourine Man |
| Perennial Bloom (Back to you) | Lucas Bloom and Promise of the Real | |
| Mulligan Stew | www.mulliganstew.ca | |
| Love me two times | The Doors | Strange Days |
| www.nobleridge.com | NEXT – Dolly, Emmy Lou and Linda – Together | |
| After the Gold Rush | Dolly Parton. Emmylou Harris and Linda Ronstadt | Trio 2 |
| Have you seen the rain | CCR | Pendulum |
| Frazey Ford Interview | The complete interview on Mulligan Stew Podcast | www.mulliganstew.ca |
| Azad | Frazey Ford | U Kin B the Sun |
| TDMulligan | www.mulliganstew.ca | |
| On Broadway | The Drifters | Best of |
| Framed | Los Lobos | La Bamba |
| Tom Wilson Interview | Appeared Saturday at Summer Serenade | www.mulliganstew.ca |
| Starless Nights | Eskwe and Tom Wilson | Single |
| Mulligan Stew | Coming UP – Dan Mangan | |
| I had me a real good time | Faces | Long Player |
| Dan Mangan Interview | Headlines Summer Serenade – Monday | |
| Troubled Mind | Dan Mangan | More or Less |
| | | |