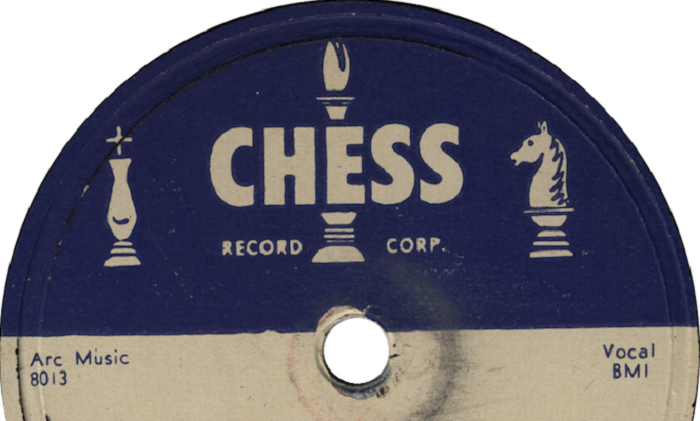 The names mean so much.
Leonard Chess, along with brother Phil started Chess Records in Chicago. Their studios and label gave the World access to and huge enjoyment from
John Lee Hooker. Bo Diddley. Little Walter. Howling Wolf. Sonny Boy Williamson. Etta James. Jimmy Reed. Muddy Waters. Ramsey Lewis AND Chuck Berry Just to name a few. Leonard died on Oct 16 1969. Age 52.
We start The Stew with Hooker. Wolf. Bo. Etta. Ramsey. Ramsey. Tommy Tucker.
Oct 16 1997 In Madison Square Garden NYC music royalty celebrated 30 years of Bob Dylan's music.
Joining Bob on stage for My Back Pages and Knockin' on Heaven's Door are George Harrison Eric Clapton. Tom Petty. Roger McGuinn. Neil Young. Booker T & Mgs. John Mellencamp.
And many more.
And finally, hour two starts with a salute to Muscle Shoals Drummer Roger Hawkins. The beat behind Aretha. Wilson Pickett. Duane Allman. Joe Cocker. Paul Simon. The Staple Singers. Traffic. Rod Stewart. Willie Nelson. He played with Boz Scaggs on Loan Me a Dime. Recorded Low Spark of High Heeled Boys then toured with Traffic.
Going to play Staple Singers – twice. Wilson Picket. Aretha. Paul Simon. Eric Clapton. Percy Sledge. And more.
Throw in John Prine. Albert King Martin Kerr Donovan. Woods. Courtney Barnett. Patsy Cline. Lots more.
Enjoy,
PLAYLIST:
| | | |
| --- | --- | --- |
| Mulligan Stew | Oct 16 2021 | |
| One bourbon, one scotch, one beer | john lee hooker | Chess Jukebox |
| Tell mama | Etta James | Chess Jukebox |
| Gunslinger | Bo Diddley | Chess Jukebox |
| High Heel Sneakers | Tommy Tucker | Chess Jukebox |
| How many more years? | Howlin Wolf | Chess Jukebox |
| Promised Land | Chuck Berry | Chess Jukebox |
| Hang on Sloopy | Ramsey Lewis Trio | Chess Jukebox |
| www.mulliganstew.ca | Coming UP Robert Plant and Alison Krauss | |
| Quatro | Calixico | Feast of Wire |
| High and Lonesome | Robert Plant and Alison Krauss | Raise the Roof |
| The times they are a changing | Frazey Ford | single |
| www.deanehouse.com | www.river-café.com | |
| My back pages (Iive) | Bob Dylan | Bob Dylan 30th Celebration NYC |
| Knockin on Heaven's Door | Bob Dylan | Bob Dylan 30th Celebration NYC |
| Sir Duke | Stevie Wonder | Somgs in the key of Life |
| www.mulliganstew.ca | Next – John Prine | |
| I just called to say I love you | John Prine and Secret Sisters | Spotify Single |
| www.ckua.com | www.mulliganstew.ca | |
| Danrow Flats | Ranch Writers | Ranch Writers |
| This is The Stew with TDMulligan | www.mulliganstew.ca | |
| What do you want the girl to do | Joey Landreth | single |
| I second that emtion | Smokey Robinson and the Miracles | Hitsville |
| I'll play the blues for you | Albert King | Stax Profiles |
| Down on the bottom | Colin James | Open Road |
| Isolation Groove | Martin kerr and Ann Vriend | Grateful |
| Being together | Donovan Woods | A girl called Dusty |
| Before you gotta go | Courtney Barnett | single |
| Mulligan Stew – with tdm | www. | |
| www.nobleridge.com | Coming UP – The best of Muscle Shoals. Remembering Roger Hawkins | |
| I'll take you there | The Staple Singers | Very best of |
| Respect | Aretha Franklin | I Never loved a man the way I love you |
| Mustang Sally | Wilson Pickett | Best of |
| Loves me like a rock | Paul Simon | There goes Rhymin' Simon |
| Motherless Child | Eric Clapton | From the cradle |
| When a man loves a woman | Percy Sledge | When a man loves a woman |
| Thanks for listening and donating – One more Stew then ..Fundraising | With My Pal Al | #yeefreakinhah |
| Crazy | Patsy Cline | Best of |