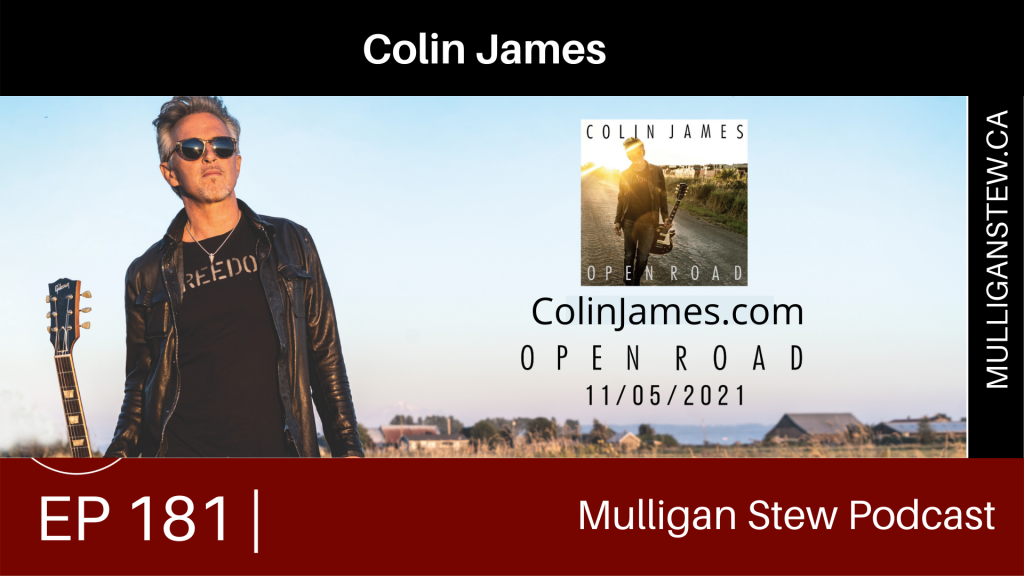 November 5th Colin James releases his 20th studio album Open Road.
Colin found a way to write and record music during the Covid 19 Pandemic.
Gather your music friends and create.
Colin co-wrote and made music with pals Tom Wilson (Toronto) & Colin Linden (Nashville) Both are members of Blackie and the Rodeo Kings and Craig Northey (Vancouver) From Odds.
He also reimagined covers of songs by Bob Dylan, Albert King, Tony Joe White, and Otis Rush.
Colin is a road warrior. The road is his second home.
He's back on it right now on Vancouver Island and then works his way through to double dates in Alberta. March finds him opening for Buddy Guy in the USA and playing on Austin City Limits.
 Check out the Zoom Interview here!
This is the complete interview  – with four tracks from Open Road.
Tour dates found here: