Talking with Platinum winners of  The Nationals and  next weeks Will Travel For Food
THE SHOW
The 20th National Wine Awards of Canada wrapped up earlier this month in Penticton. It's the best such competition in Canada which is why they're called "The Nationals"
It's been fully 20 years since the first competition in 2001 drew 528 wines from 71 wineries, judged by eight men.  20 years later, 26 judges — 14 men and 12 women — tasted 2,075 entries from more than 260 wineries. 
Many of the judges have been guests on Tasting Room Radio and certainly, a great many of the wineries have appeared as well.
The Platinum winners were announced this week and I tried to find as many as I could – on the day.
"And so to the top drops – the best 1.4% of the 2075 wines entered in the 2021 National Wine Awards of Canada! To reach this rarified level is a major accomplishment of which the 24 different winemakers should be very proud. (Yes, there were four wineries with more than one platinum). The judges thank and congratulate you!"
David Lawrason – Mentor, organizer and judge
Platinum winning  guests include:
Jeff Martin – La Frenz  Founding Co-Owner/Lead Winemaker.
As I started to type this info I knew Jeff and La Frenz had won double platinum for:
2019 La Frenz Reserve Ensemble  (Naramata Bench)
La Frenz Non Vintage Liqueur Muscat (Naramata Bench)
and have now been named The  2021 Best Small Winery in Canada.
Here's why –
6 Gold and 5 Silver
La Frenz N/V Liqueur Muscat
La Frenz 2019 Reserve Ensemble
La Frenz 2019 Reserve Chardonnay
La Frenz 2018 Cabernets Rockyfeller Vineyard
La Frenz 2020 Riesling Cl. 21B Freedom 75 Vineyard
For the record, the Best Performing Small Winery of the Year is awarded to the top-scoring winery that produces 10,000 cases of wine a year or less. The top 5 wines from each winery are used to calculate the winner. Congratulations to everyone at La Frenz.
The above all happened in real-time. Couldn't be happier.
Jeff and Niva Martin.  Great people and really good friends. Fantastic staff!
Jan Nelson  CEO Maverick Estate Winery  (Oliver)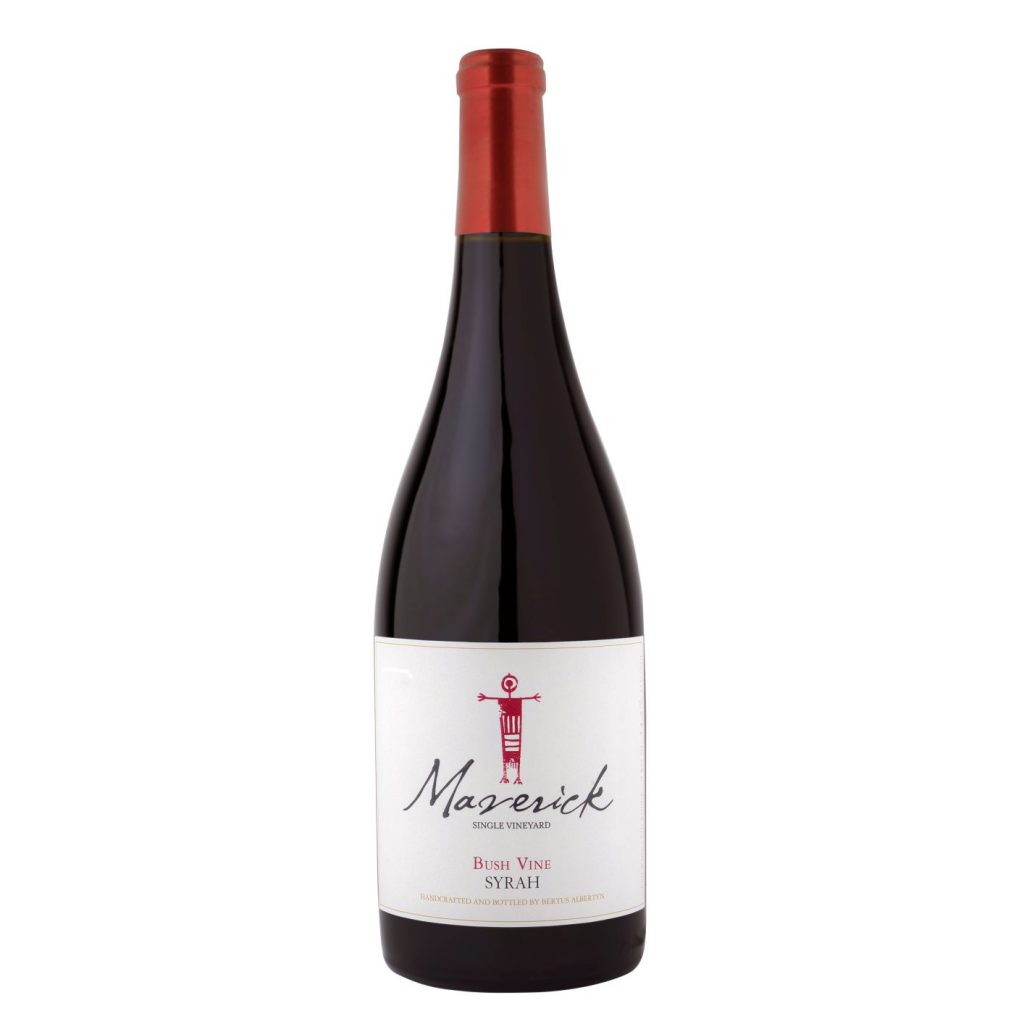 2019 Maverick Bush Vine Syrah  – ironic because that's what Jan and I talked about in July,  bush fires.
Maverick was judged the #3 Best Small Winery in Canada. Here's why –
1 Platinum, 2 Gold, 3 Silver, 2 Bronze
Maverick 2019 Bush Vine Syrah
Maverick 2020 Amber Pinot Gris
Maverick 2019 Rubeus
Maverick 2020 Cross Road Chardonnay
Maverick 2020 Carbonic Syrah
Evan Saunders  – Blasted Church  Winemaker  ( OK Falls)
Blasted Church was honored with double Platinum for:
2019 Blasted Church Big Bang Theory   Merlot driven Bordeaux Blend
2019 Blasted Church Cabernet Franc. Balanced, smooth, and round.  Beauty!
Will Travel For Food
 Guests: 
Mia Glanz, Odd Society Bar Manager
Sam Shem, The Dessert Club Founder, and Chef
Will Travel for Food: Mexico to Spain features delicious Spanish and Mexican tapas and desserts by Sam Shem complemented by cocktails inspired by Odd Society Bar Manager Mia Glanz's time spent in Mexico. Spanish cheese and meat boards, Albondigas, and Crema Catalana are just three of the traditional dishes guests can explore, alongside an inventive slate of drinks including El Diablo Slush, Margarita Tamarindo, and Sour al Pastor.
The Mexico to Spain menu will be priced à la carte and available at Odd Society Spirits (1725 Powell St.) on two nights only: November 18 and 19,  Reservations can be made through Tock.
Mia Glanz, Odd Society Spirits Bar Manager 
Mia Glanz is a cocktail bartender, writer and photographer usually found conducting the bar at Odd Society Spirits. The distillery is also her laboratory where she created and now produces her namesake liqueur, Mia Amata Amaro.
Its recipe is an extension of her studies in ethnobotany and traditional aphrodisiacs at the University of British Columbia. Her cocktail training was completed in Mexico City where she worked at Jules Basement and Maison Artemisia, two of the city's top bars. Since then she has explored almost every part of the bartender profession, including writing about alcohol and cocktails, photographing cocktails, designing syrups, cocktail kits, cocktail menus, consulting for small and large establishments such as the Marriott Pinnacle Hotel, cocktail pairing dinners, competitions, events, pop-ups, and even a few private yacht parties. Mia lives between Mexico City and Vancouver, British Columbia.
Sam Shem, The Dessert Club Founder, and Chef
Sam Shem is an artist and pastry chef based in Vancouver. He is a graduate of Emily Carr University (BFA), Goldsmiths College, University of London (MA in Fine Art), and the Baking and Pastry Arts program at VCC. During the last 10 years, Sam's focus has been on travel.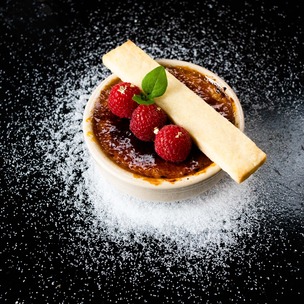 His passion for food has led him to discover specialty ingredients, organic farms, cooking classes with locals, and delicious meals in India, Japan, China, Singapore, Taiwan, Thailand, Vietnam, Spain, Portugal, France, the UK, the Netherlands, New Zealand, Costa Rica, and the US. Sam is currently known for his simple yet playful takes on classic cakes and retro-inspired desserts. You can follow his dessert journey on Instagram @thedessertclubca.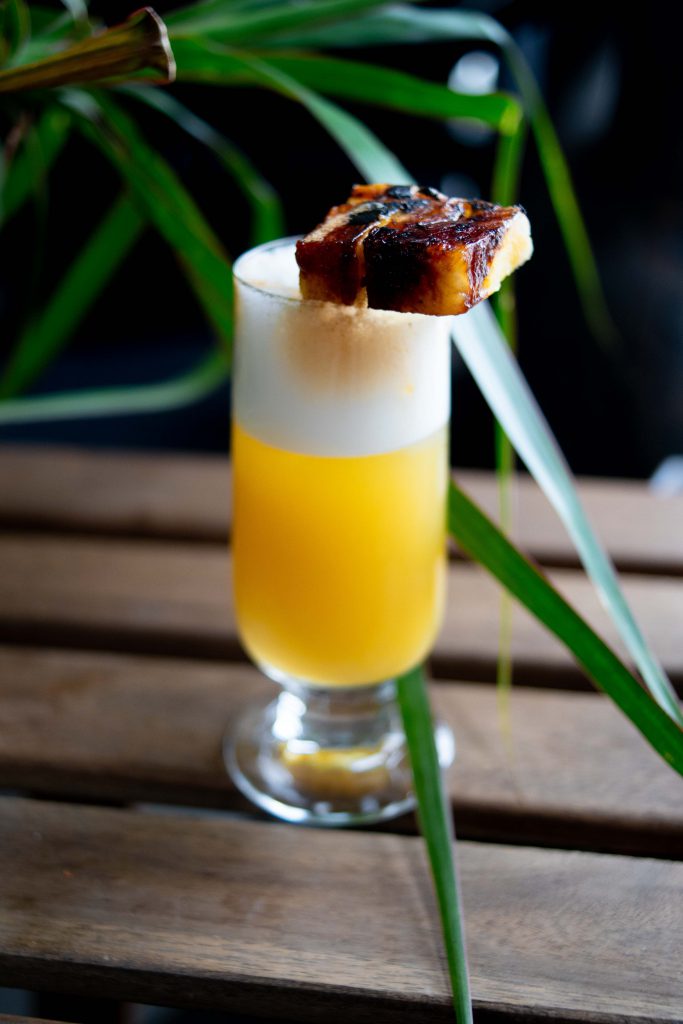 This is a crazy interview. I had no idea what I was stepping into but really liked the mix. Desserts and Cocktails. Turns out it was far more than just desserts. Mia's cocktails were well beyond my knowledge. It was like arriving in a foreign country with no language skills.
BUT – I needed to go there to learn and share. That's what Tasting Room radio has always been about.
You ready?   Let's go.
Reservations? – It will be sold out!!
https://www.oddsocietyspirits.com/contact/
Event Info
Here is the link to the Will Travel For Food: Flight One, Mexico to Spain.
STORIES WE'RE WORKING ON
More Winners of National Wine Awards
Cider tour of Vancouver Island and Gulf islands
Church and State
Tightrope
BC Zin