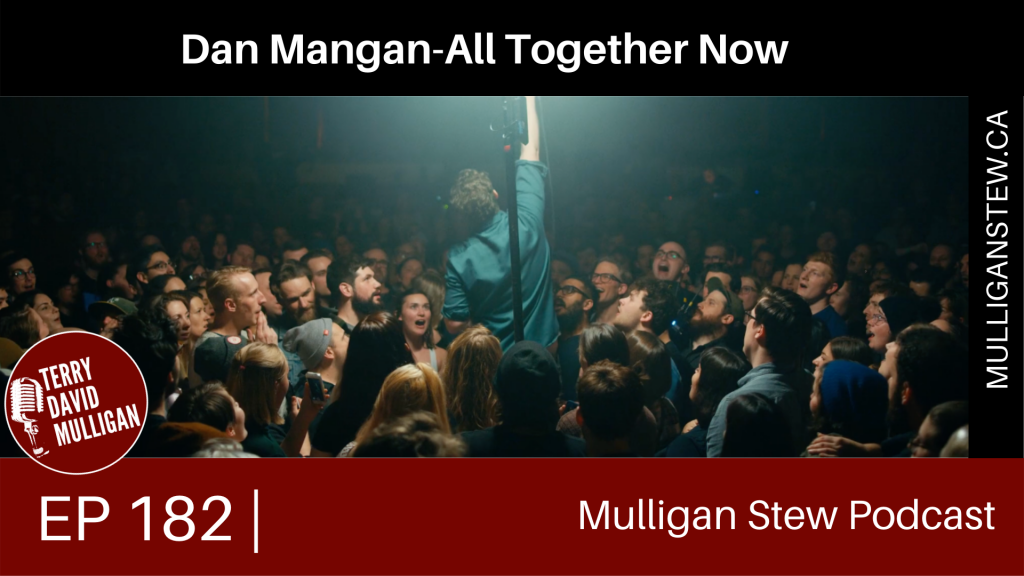 I did my first interview with Dan Mangan years ago on a hot and dusty day at the Calgary Folk Festival. Had never met him or heard him perform.
He was one of half a dozen interviews I was scheduled to do.  I started with the lame opening of…
Please tell our at-home audience your real name.
"I'm Dan.  Dan MAN-GAN"
I was hooked. My kind of guy.
Many years later,  The Dusty Dan of the folk festival has become a winner of 2 Juno Awards.  Each tour has gathered more and more fans around the World.
EP's, albums, tours, festivals, film scoring, co-creating Side Door Access, and full-on family guy.
Now comes the latest project! A beautifully crafted concert documentary by Amazing Factory called, All Together Now, recorded at his homecoming concert in 2019 at the Vogue Theatre in Vancouver.
It's unlike any other concert film you might have seen. There's a sense of truth, honesty, and clarity in every song. Pure MAN-GAN.
And best of all   I still see "the guy" behind the songs. Dusty Dan.