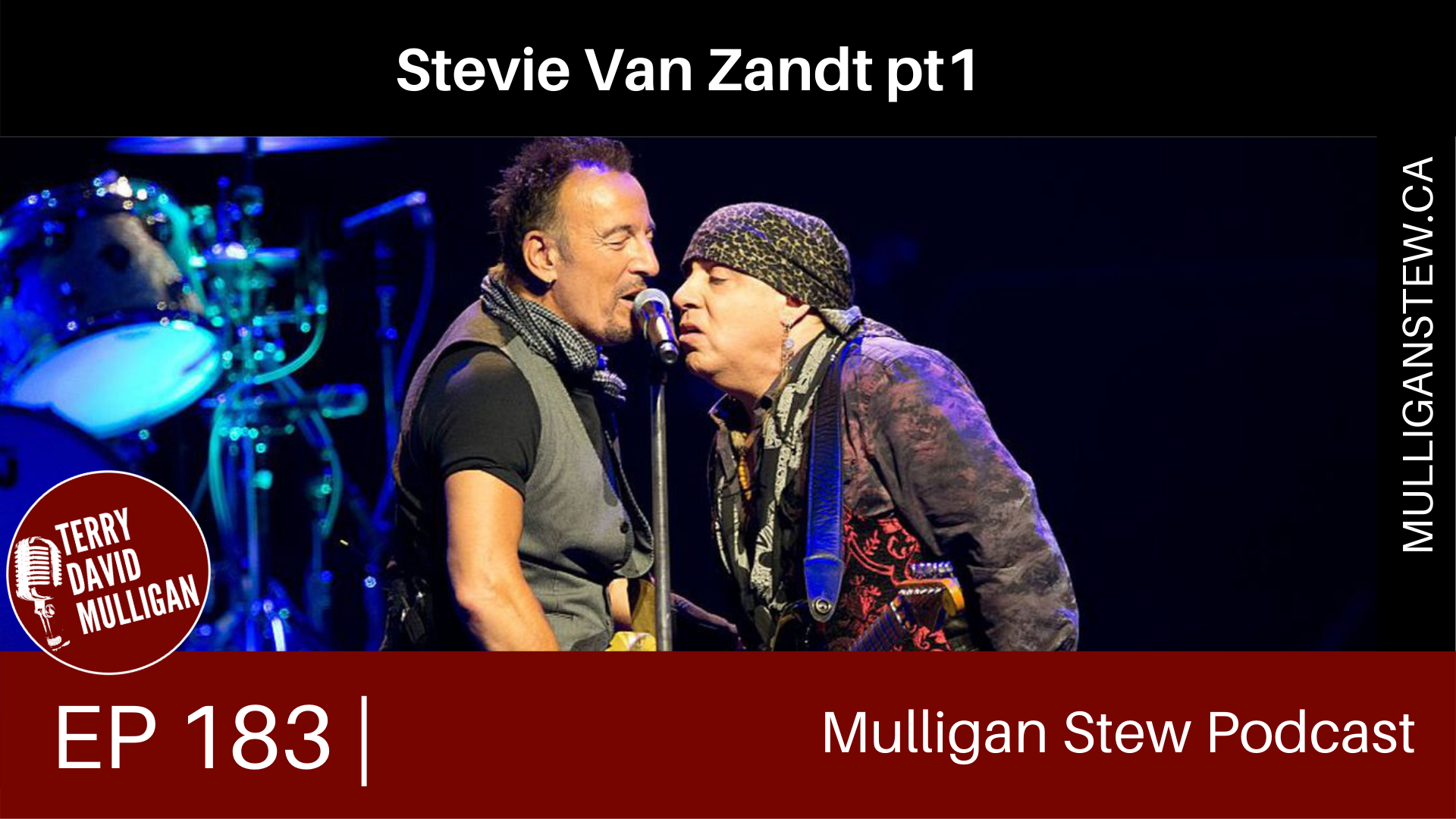 Little Steven
Miami Steve Van Zandt
Silvio Dante (Sopranos)
Frankie The Fixer Tagliano (Lilyhammer)
Steve is every one of those guys and a lot more.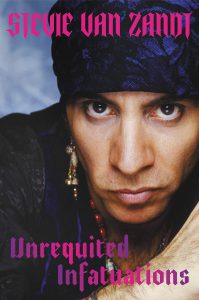 He turns 71 on Nov 22nd and celebrates the release of his new autobiography Unrequited  Infatuations.
Steve and Bruce Springsteen found each other because they both really weren't interested in going to school but both did have guitars and a keen sense that that was the road they wanted to walk. Steve played in  Steel Mill and the Bruce Springsteen Band. It all came together when he became a permanent member of The E Street band in 1975 just in time for The Born to Run album and tour. From musician and performer, he became a songwriter, arranger, producer, actor, director, Broadway producer, TV and film composer, activist, teacher, a member of the Rock and Roll Hall of Fame ( now is very much a part of the committee that decides future nominees). Last but not least, he's one of the World's most knowledgeable authorities on the history of rock and roll. He also created two radio shows that became singular channels on Sirius – Little Steven's Underground Garage and Outlaw Country.
He formed his own label Wicked Cool Records. Stevie also leads his large solo band The Disciples of Soul
Perhaps his finest moment?  In 1985 he forms United Artists Against Apartheid and released Sun City a song protesting the Apartheid system in the South African resort Sun City. Over 50 artists were involved. It leads to the removal of Apartheid and the release from the jail of Nelson Mandela.
Here's a link to all of these events and a staggering list of all the others.  It makes you instantly want to read the story of his life. That's what Unrequited Infatuations is all about.
This is part one of our conversation.  We start with the early roots of rock and roll and the beginnings of  Bruce and The E Street Band. What happened to the sounds of rock records in the '70s and why after leaving Bruce's E Street Band his first thought was  "I thought my life was OVER"
Read the book – you'll realize his life  had just begun. Enjoy!
Part Two next Week