The Wine Diva's Top 50 Over $20 & Best Bubbles Plus Fitz Wines
 THE SHOW
Even though it's been a completely eventful year we still arrive at perhaps the best season of the year.  Hanukah,  Christmas,  the Holidays, and New Year's Eve. If ever there was a great time to heal and recommit to family and friends this is the one.
If you're considering those important last-minute gifts – the ones that say "Thank You" – great wine and sparkling wines can't be beaten.
Daenna van Mulligen through her websites, winediva.ca, and winescores.ca has tasted 100's of wines every month of 2021 and her year-end lists are a fantastic resource. This week it's the Top 50 over 90 points and over $20.00
To start The Show we head to Fitzpatrick Family Vineyards just south of Peachland.  You can't miss the gateway sign at the entrance of Greata Ranch.
Our guest is Gordon Fitzpatrick, the president of the winery.
Grew up in Vancouver.  Father Ross became a Senator.  Gordon worked for a future Prime Minister. Spent 10 years in mining (gold!). Came to the Okanagan in 1996 to run CedarCreek Estate Winery.  Helped shape the BC wine industry as the Former Chair of the BC Wine Institute.
The family sold Cedar Creek with their eyes firmly on the almost forgotten Greata Ranch Estate above Okanagan Lake.   It was a  former peach-producing estate that had been left to wither but Gordon had a dream to reclaim the land and rebuild the home base as a producer of bubble and still wines.  Voila!  Fitzpatrick Family Vineyards.  They have a quickly expanding portfolio.
Here are the latest releases from Gordon and the team at Fitzpatrick.
2017 Fitz Brut  Their signature Cuvee (Pinot Noir. Chard. Meunier)  Bottle aged. 24 months on lees. $32.50
2019 Fitz Cremant soft and yummy.  $24.50
2020 Big Leap Chardonnay.  Ripe stone fruit.  Caramel.  Texture.  50% Stainless steel and 50% Neutral French oak.  $24.50
2018 Sudden Inversion Meritage "we turned the valley upside down" 70% Merlot. 20% Cab Franc 10% Cab. 14 months on Oak  (some new) $28.50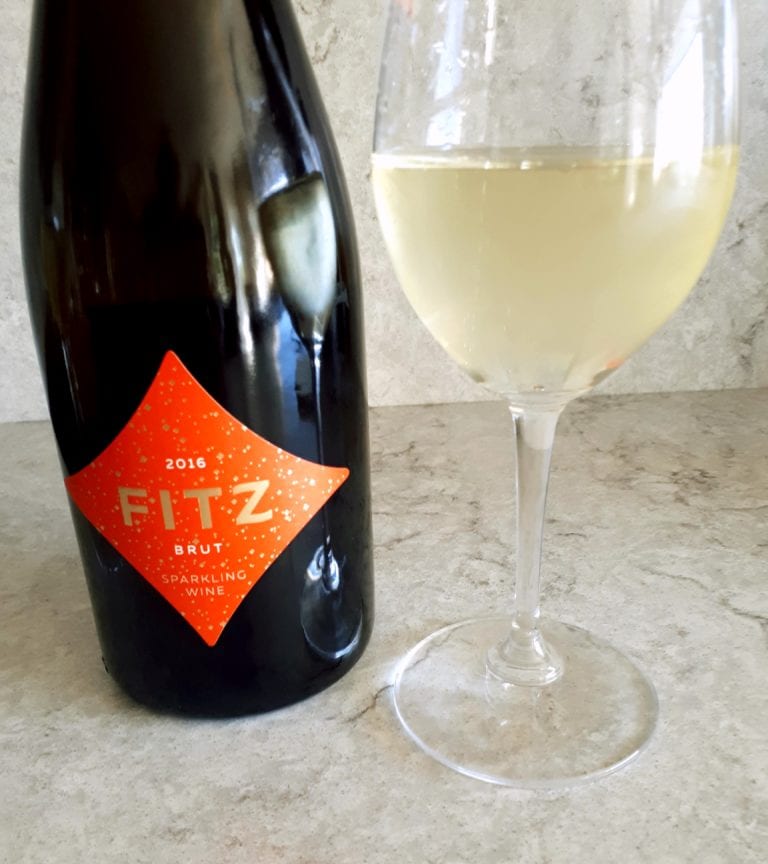 Also, keep an eye out for the Fitz Reserve Sparkling wines.
The glorious Blanc de blanc – Blanc de Noir – and Blanc de Noir Special Rose
Wine Divas Top 50 Wine List for 2021  (Year 15)
All more than 90 points and over $20.00..
ALL tasted and reviewed by Daenna van Mulligen.  The full list can be found at  www.winediva.ca  and www.winescores.ca
Belle Glos Pinot Noir 'Clark & Telephone', Santa Maria Valley, Santa Barbara, Calif. $62.99
Seghesio Family Vineyards Zinfandel, Sonoma California $36.99
Meyer Family Vineyards 'Micro Cuvee' Pinot Noir, Okanagan Falls, BC N/A
Pentage Winery Syrah, Okanagan Valley BC N/A
Lake Sonoma Winery Dry Creek Zinfandel, Sonoma County California $25.99
Philipponnat 'Royale Reserve Rose Brut', Champagne, France $109.99
Robin Ridge 'Falcon' Merlot, Similkameen Valley BC N/A
Monte del Fra Amarone della Valpolicella Classico 'Lena di Mezzo', Valpolicella, Veneto $57.99
Carmel Road Pinot Noir, Monterey, California $30.00
Township 7 Vineyards and Winery 'Seven Stars Sirius', British Columbia N/A
CedarCreek 'Platinum' Home Block Pinot Noir, Okanagan Valley BC $55.00
Stag's Hollow Pinot Noir, Shuttleworth Creek Vineyard, Okanagan Falls, BC N/A
Chateau de Rauzan~Gassiers 'L'Orme', Haut~Medoc, Bordeaux, France $45.00
Cambria Estate Winery 'Julia's Vineyard' Pinot Noir, Santa Maria Valley, California $38.99
Da Silva Vineyards and Winery Cabernet Franc, Okanagan Valley N/A
Unsworth Vineyards Pinot Noir, Vancouver Island, British Columbia $35.00
Moon Curser Tannat, Okanagan Valley, BC N/A
Phantom Creek Estates 'Red', Okanagan Valley, BC N/A
Hester Creek 'Limited Edition The Judge', Golden Mile Bench, Okanagan Valley, BC N/A
Quartz & Yarrow Sustainable Red, Okanagan Valley, BC $36.00
Mt. Boucherie Estate Winery 'Summit', British Columbia N/A
SpearHead Pinot Noir 'Saddle Block', Okanagan Valley BC $40.00
Laughing Stock Vineyards 'Portfolio', Okanagan Valley, BC N/A
Quails' Gate Chenin Blanc, Okanagan Valley $25.00
Unsworth Vineyards Pinot Noir, Vancouver Island, British Columbia $35.00
Painted Rock Syrah, Skaha Bench, Okanagan Valley BC $42.99
Domaine Drouhin 'Arthur' Chardonnay, Dundee Hills, Oregon $43.99
Lake Breeze Winery 'Cellar Series Mistral', Okanagan Valley, BC N/A
Wine Diva Sparkling Wines of 2021

McWatters Collection Brut, Okanagan Valley BC $65.00
Time Estate Brut, Okanagan Valley BC $35.00
Chronos Brut, Okanagan Valley BC $35.00
Gray Monk Odyssey White Brut Sparkling, Okanagan Valley BC $26.00
Jackson-Triggs 'Entourage' Grand Reserve Brut, Niagara Peninsula N/A
Philipponnat 'Royale Reserve Rose Brut', Champagne, France $109.99
Pentage Winery 'Fizz Blanc', Okanagan Valley N/A
Steller's Jay 'Mountain Jay' Brut, Okanagan Valley BC $22.99
Township 7 Vineyards and Winery 'Seven Stars Equinox', Okanagan Valley N/A
Township 7 Vineyards and Winery 'Seven Stars Rigel', Okanagan Valley N/A
Township 7 Vineyards and Winery 'Seven Stars Polaris', Okanagan Valley N/A
Township 7 Vineyards and Winery 'Seven Stars Sirius', British Columbia N/A
Medici Ermete 'Concerto' Lambrusco Reggiano Frizzante, Emilia-Romagna, Italy $19.99
CedarCreek 'Platinum' Sparkling Rose, Okanagan Valley, BC N/A
Unsworth Vineyards 'Charme de L'ile' Rose Brut, Vancouver Island, BC $25.99
Da Silva Vineyards and Winery 'Isabella' Frizzante, Naramata Bench, Okanagan Valley, BC N/A
Stoneboat 'Piano' Brut, Okanagan Valley BC $25.00
Fitzpatrick Family Vineyards 'Fitz' Brut, Okanagan Valley BC N/A
Hester Creek Estate Old Vine Brut, Golden Mile Bench, Okanagan Valley, BC N/A
Covert Farms Family Estate Sparkling Zinfandel, Okanagan Valley, BC $35.00
Marques de Monistrol 'Monistrol Seleccion Especial' Cava, Penedes, Spain $18.00
Louis Bouillot 'Perle d'Aurore' Cremant Brut Rose, Bourgogne, France $26.99
Evolve Cellars Pink Effervescence, Okanagan Valley BC N/A
Evolve Cellars Effervescence, Okanagan Valley BC $19.99
Fitzpatrick Family Vineyards H's Brut, Okanagan Valley, BC N/A
Blue Mountain Vineyard and Cellars Gold Label Brut, Okanagan Valley BC $30.00