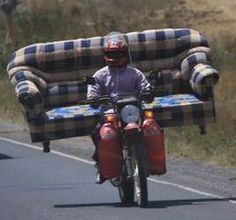 Except for one last trip up island, we're now the Mulligans of Mill Bay.
Now that the studio is put together, here's the first 30 minutes…
All moving songs.   Dedicated to the crew who lugged and those who helped put the studio back together
Gone Gone Gone  Robert Plant/Alison Krauss
Got to move – Fleetwood Mac
She's about a mover – Doug Sahm
Movin' – Howlin' Wolf
Move it on over – Willie Nelson
Moving Day – John Mann
Might have made your move too soon – Ry Cooder
What would you have played?
New tracks from
Bonnie Raitt – doing a Landreth Bros song
Dominique Fils-Aime
The Tulsa Shuffle from The Tractors – a burner
Mike Campbell – solo album from The Heartbreaker
Corb Lund – Tom Russell's Blue Wing
Duke Robillard
Matt Anderson
And most of side two of Abbey Road. From Sun King to The End.  Da Beatles!!
Anyone need some boxes??
-TDM
PLAYLIST:
| | | |
| --- | --- | --- |
| The Stew March 12 2022 | The Stew On the Move | |
| Gone Gone Gone | Robert Plant and Alison Krauss | Raise the roof |
| Got to move | Fleetwood Mac | Fleetwood Mac |
| She's about a mover | Doug Sahm | Doug Sahm |
| www.mulliganstew.ca | coming UP Howlin Wolf. Willie Nelson. Ry Cooder | |
| Movin' | Howling Wolf | The Backdoor Wolf |
| Move it on over | Willie Nelson | Best of |
| Moving Day | John Mann | The Waiting Room |
| Might have made your move too soon | Ry Cooder | Borderline |
| This is The Stew – mulliganstew.ca | with TDMulligan | |
| Go get it | Dominique Fils – Aime | single |
| Made up mind | Bonnie Raitt | single |
| Sun King | The Beatles | Abbey Road |
| Mean Mr Mustard | The Beatles | Abbey Road |
| Polythene Pam | The Beatles | Abbey Road |
| she came in through the bathroom window | The Beatles | Abbey Road |
| Golden Slumbers | The Beatles | Abbey Road |
| Carry that weight | The Beatles | Abbey Road |
| The End | The Beatles | Abbey Road |
| The Tulsa Shufffle | The Tractors | The Tractors |
| Let your light shine through | Keb Mo | Keep it simple |
| Welcome to Mulligan Stew | www.mulliganstew.ca | |
| Electric Gypsy | Mike Campbell | Electric Gypsy |
| Blue Wing | Corb Lund | single |
| Space Captain (live) | Joe Cocker | Mad Dogs and Englishmen |
| Otta Here | The Duke Robillard Band | They called it Rhythm and Blues |
| Rebel Rebel | Rickie Lee Jones | Traffic from Paradise |
| www.mulliganstew.ca | Coming UP – Matt Anderson. Police. Dylan.Van. Nevilles | |
| People get ready | Matt Anderson | House to House |
| Every little thing she does is magic | The Police | Every breath you take |
| She's no Lady | Lyle Lovett | Pontiac |
| Faslse Prophet | Bob Dylan | Rough and rowdy ways |
| Bright side of the road | Van Morrison | Into the music |
| TDMulligan | Thank you for listening | |
| Brother John.Iko Iko | The Neville Brothers | Fiyo on the Bayou |
| Mulligan Stew | write – [email protected] | |
| Don't worry baby (live) | Billy Joel | at Madison Square |
| Looking for a love | Bobby Womack and the Valentinos | Best of |