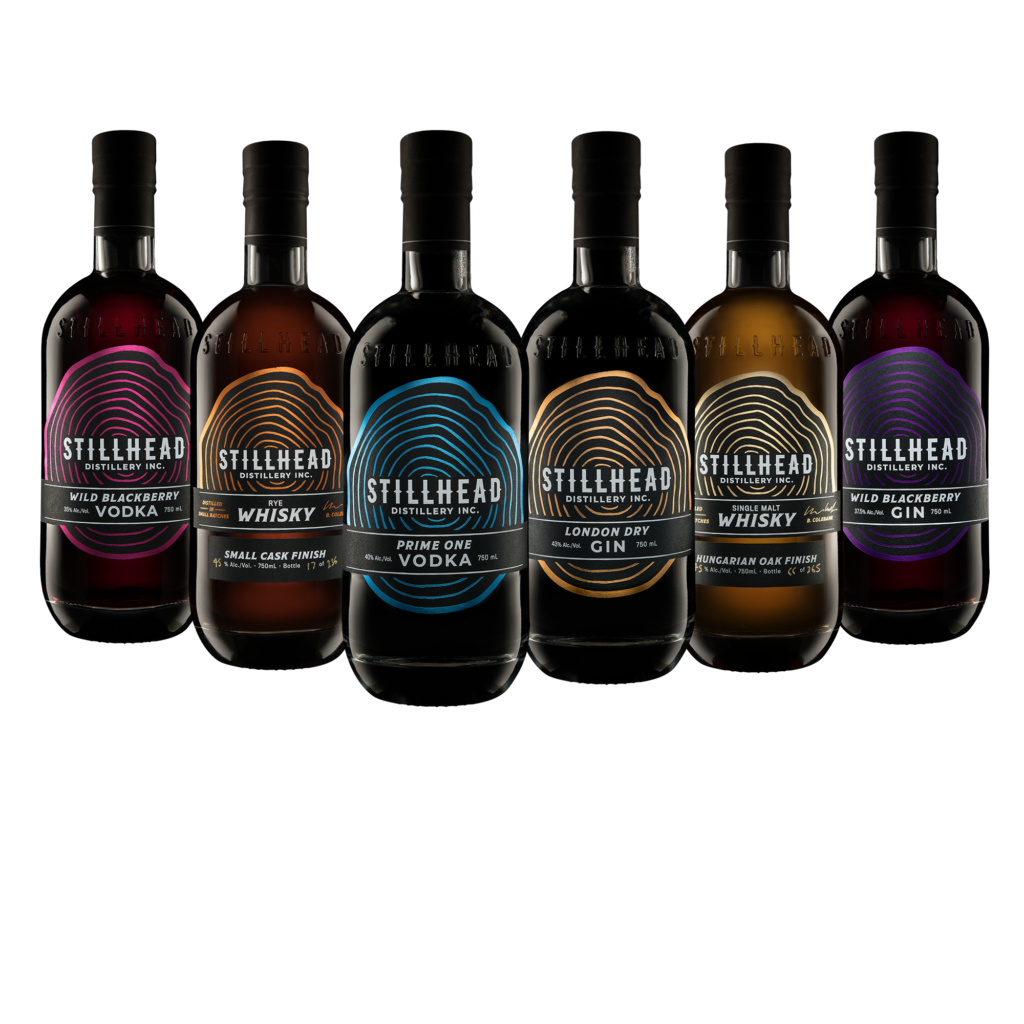 Chain Reaction Wines (Naramata)   & Stillhead Distillery (Duncan)
THE SHOW
I "discovered" Chain Reaction Winery through a conversation with DJ Kearney.
When DJ asks the question "have you heard of..?" I am totally locked in.
DJ is a senior wine educator and an opinion you want to pay attention to.
Her recommendation sent me looking for the owners Joel and Linda Chamaschuk.
Originally from BC's lower mainland, they were both cyclists,  tech workers and big wine fans.
One thing led to another.
Okanagan bike competitions, seeking new wines and a dream to one day own a winery.
Finally they  bought a great small orchard on the Naramata Bench and in 2019 they planted Pinot Noir, Chardonnay and Cab Franc.
Riesling followed in 2020.
They now have three vintages to their name. Both 2019 and 2020 were done as "custom crushes" with winemaker Dwight Sick at Moraine Winery.
Their 2021 wines were the first to be made at their new winery facility. Again with the invaluable  leadership of Dwight Sick.
Their 2021 Pinot Gris won a Lt Governor Platinum Award. For a new comer,  a rare victory.
They've added a Blanc de Noir and a traditional method sparkling rose – both made from Pinot Noir.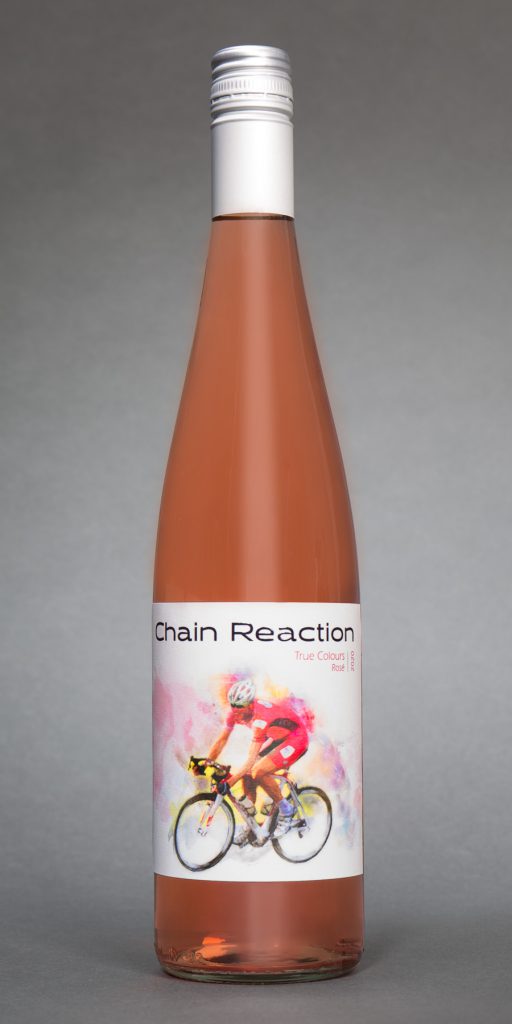 Best of all, they're finally making wines from their estate vineyard.
Chain Reaction Wines coming this year include 2021 Pinot Noir, Chardonnay, Sparkling Rose and next Spring their first Cab Franc
Chain Reaction 2019 Pinot Gris[2651] Chain Reaction 2020 Pinot Noir
They've opened a tasting room  to the public.
Just know, they're making everything in small batch productions. As soon as you taste these delicious wines,  this piece of information  becomes important. They will go quickly. Think about joining their wine club.
We welcome Joel and Linda because dreams DO come true.
Stillhead Distillery (Duncan) – Brennan Colebank  Owner Operator & Distiller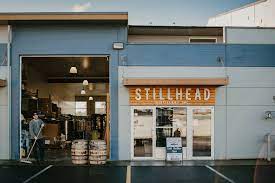 New whiskies and spirits from Vancouver Island.
Stillhead Distillery Inc. opened its doors in October of 2017, founded by the Colebank family, husband and wife team Erica and Brennan, along with parents Christal and Ron.
Brennan Colebank graduated from UNBC with a Bachelor of Computer Science degree..
After working almost 15 years in the tech industry, Brennan left his job to pursue his dream career blending the two things he loved most; chemistry and whisky!
Four years later, the Stillhead team has grown from a family of 4 to a team of 9, with each year showing more potential and room to grow.
Stillhead's vision is to reflect  the essence of island living in their  brand and all of their spirits. By adding distinct Vancouver Island ingredients to their products, they've provided a way to showcase and express the spirit of this wonderful area they call home, in every bottle.
I tasted my way through 6 small sample bottles of Stillhead
Several "old" releases…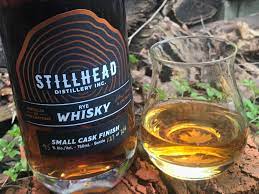 Rye Whisky – Small Cask Finish.  Nose. rye bread and malt Palate. Allspice, toast, coconut and leather.
B-Word – Bourbon Style – Nose. sweet clover, brown sugar  Palate. toasted marshmallow, lemon grass. spice. Cinnamon
And several New Releases…
Rye-tila the Hun Nose. Dried figs, new cowhide, Irish butter Palate. roasted wheat, closer, toasted pine nuts
Smokin Wheat – Nose. Cigar box, fruit preserves, damp embers  Palate. Peat reek, malted milk  incense
Rye Whisky – Maple Syrup Cask  Nose. Fresh cinnamon toast, maple fudge  Palate. candied ginger, toast with butter, apple pie spice
Cask Strength single  malt – Cask 6A  Nose. Freshly torched crème brulee,  beeswax   Palate. toffee, aniseed, black tea poached pears
My thanks for Davin De Kergomeaux, Meagan Haugen-Koechi (Marketing at Stillhead) and Brennan Colebank.
STORIES WE'RE WORKING ON
Top Drop 2022
Van Wine Fest 2022
Pinot Noir Blind Taste
Cowichan Wine Events
Sponsor Special – The Gathering