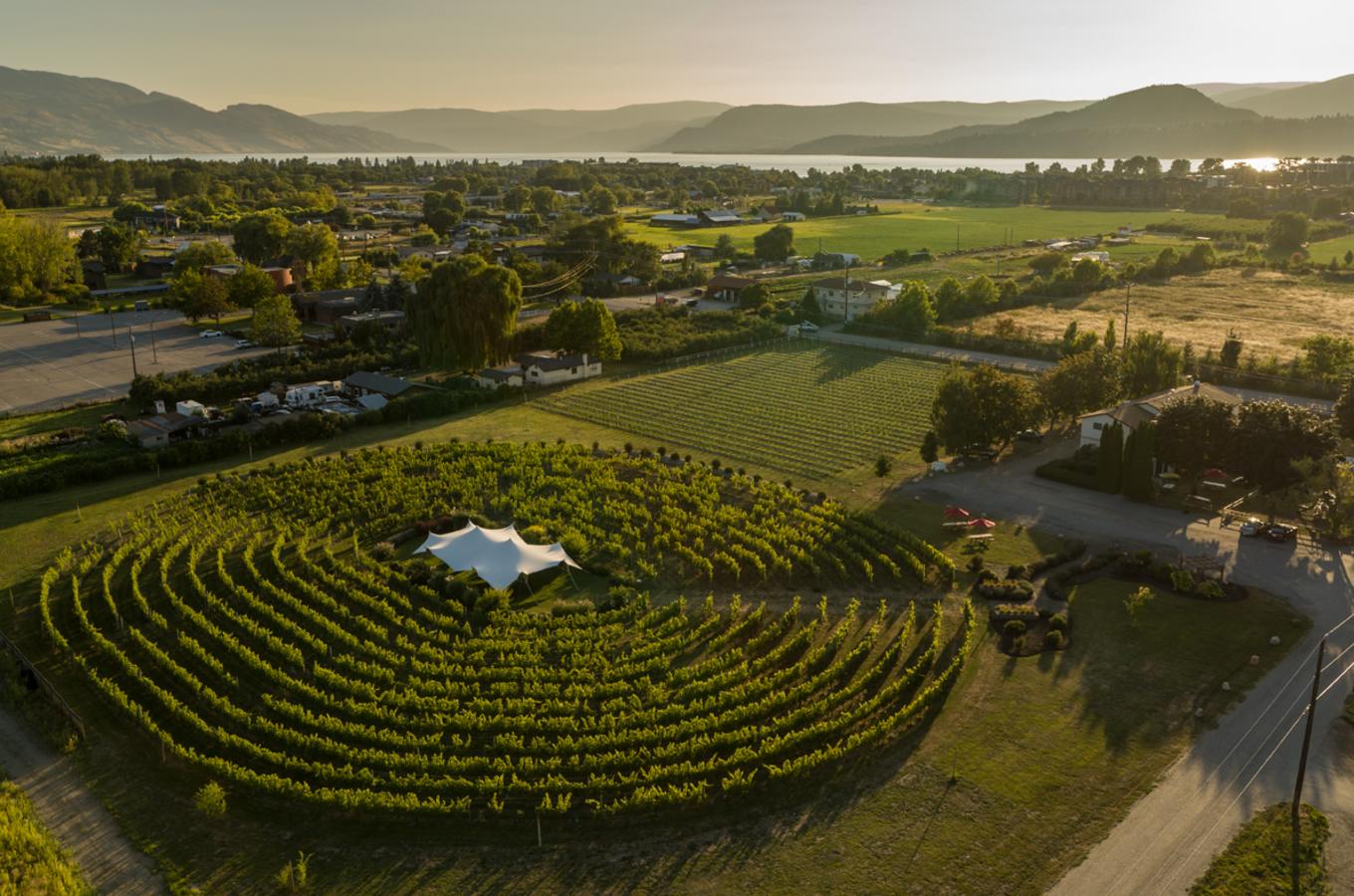 Two of the Best in the West –  New releases from  Ann Sperling (Sperling) & Michael Clark (Clos du Soleil)
It's a slippery slope to call anyone "Best". It's like saying blue is the best color. Totally subjective.
However, tasting is believing. The wines from Sperling and Clos du Soleil are consistently beautifully constructed and always memorable.
Best of all,  their wines are organically grown through regenerative farming.
"Committed to grasslands, permanent cover crops, biodiversity, and farming that benefits the environment instead of degrading it."
Ann Sperling – Winemaker,  Co-owner,  Family Member. Sperling Vineyards (East Kelowna)
Ann's family has been farming their land for 135 years.
These are not just fine wines she's producing, they're grown and made to honour those who came before her.
You may notice when I ask Ann about her two Pet Nat releases her voice goes up an octave and she leans into the words. One of the strongest elements in all her wines is passion.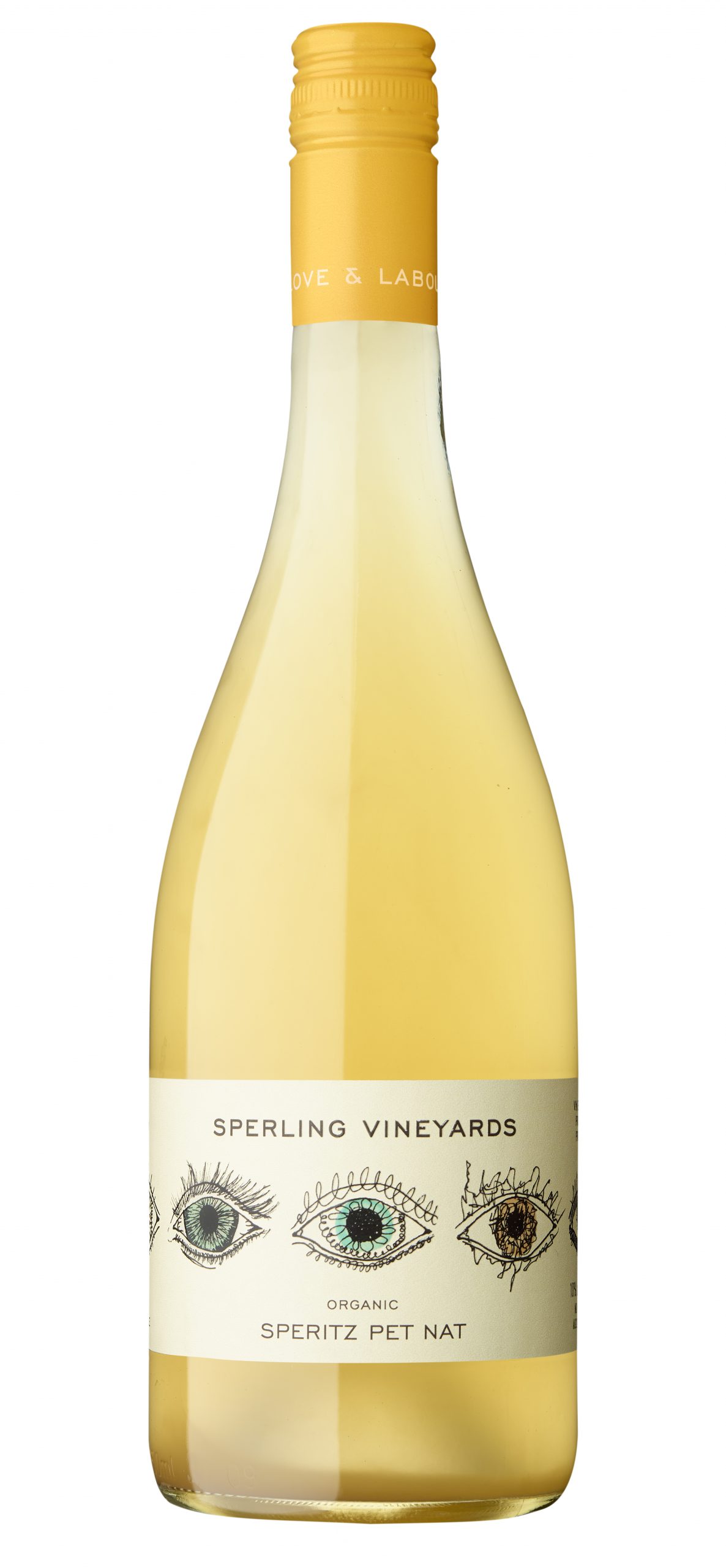 Ann brings these new releases..
2021 Pinot Noir Rose  $25 (215 cases 11.5%)
Planted in 2008 – 3 pinot clones 282. 777. 114
Stainless Steel Barrels – on lees for 4 months. Wonderful texture.
2021 Vision series – Ruby Pet Nat 85% old vines Marechal Foch  $32– 15% Pinot Noir ( 189 cases-12%)
2021 Speritz Pet Nat $32 (9% – 135 cases)
Thirds of Perle d'Csaba – Bacchus and Chardonnay. Dry. Pet Nat and Pizza!!
Again…9% alcohol!!
2021 Pinot Blanc $22 (10.1%- 112 cases ) Stainless Steel cellared.  BONE Dry.
Planted in 1980..deep roots bring forth flavors of tropical fruit and quince.
From the Heritage Series  "honoring the decisions of the past in the location of the vineyard and varietals planted"
It's all about Ann's family history.  She passionately explains!
2016 Old Vines Riesling ($35 – 11.5% 200 cases)
"Made in the vineyard" Meaning,  light hands on the vines and fruit. It is what it is"
It is grown in limestone and calcium – the flagship wine. 2 years in bottle before release.
And again.. honoring the past.

2021  Natural Amber Pinot Gris ($35 – 915 cases)
"it's not the vessel,  it's the grape"
Notes and flavors of guava and tea.
Bone dry. Can cellar for 5-7 years.
Pairs well with strong and savory food.
And friends.
Thank you Ann.
Michael Clark – Winemaker, GM, and Co-Owner of Clos du Soleil (Keremeos. Similkameen Valley)
 A winery that proudly makes wines of substance.
The wines are shaped through organics & biodynamics,  combined with low intervention winemaking.
Michael's wines reflect their terroir and letting the fruit shine.  It's "hands-off" winemaking.
Clos du Soleil wines are always beautifully balanced.  Your nose and mouth will know.
Michael proudly tells us the stories behind  his Spring/Summer 2021 releases, which includes the iconic 2019 Signature (Bordeaux inspired)
(all prices retail)
2021  Pinot Gris Winemakers Series. Whispered Secret Vineyard (23.90 – 750 cases. 13.3%)
Crushed right after harvest. Pressed the whole cluster and fermented in stainless steel barrels, tanks, and French Oak Puncheons.
Aged on lees for 3 months.  That's it. More hands-off winemaking.
Orange, pear, green apple, nice stony minerality. Beautiful long finish.
2021 Rose $26.90  (404 cases – 12%)
Perfect pairing with salmon, and roasted chicken. Great picnic wine.
A careful blend of 60% Cabernet Sauvignon and 40% Malbec.  These two wines co-fermented
together.

Aged on lees for four months. carefully handled.
2021  Fume Blanc  ($23.90 -745 cases – 12.7%)
Organically farmed. A beautiful blend of 61% Sauvignon Blanc and 39% Semillon. The nose is lemons, and grapefruit and the palate is guava, citrus, floral and light oak.
Cellared separately then blended into an aromatic experience. Fine Fume my friends.
BBQ chicken, salmon, oysters, soft cheese, or by itself.
2021  Pinot Blanc  Winemaker's Series.  Middle Bench Vineyard. ($24.90 – 13.3% – 410 cases)
"This is a wine that speaks of Similkameen Summertime."
Stainless steel front to back.  Fresh fruit, peach, pear, sweet apple, etc
Grilled fish, pasta with olive oil, and fresh summer vegetables.
Hello corn season!
2019 Signature  ($54.90 – 13.9 – 453 cases) 
42% Merlot – 31% Cabernet Sauvignon – 13% Malbec – 10% Cab Franc – 4% Petit Verdot .
Aromas of blackberries and raspberries, sagebrush..   and mint.  On the palate dark fruit, cassis, mint, and ripe blackberry.
Aged 16 months in 100%  carefully selected French Oak Barrels. Only the barrels showing the greatest complexity, depth, and elegance are selected for the Signature Blend.
Thank You Michael (and team)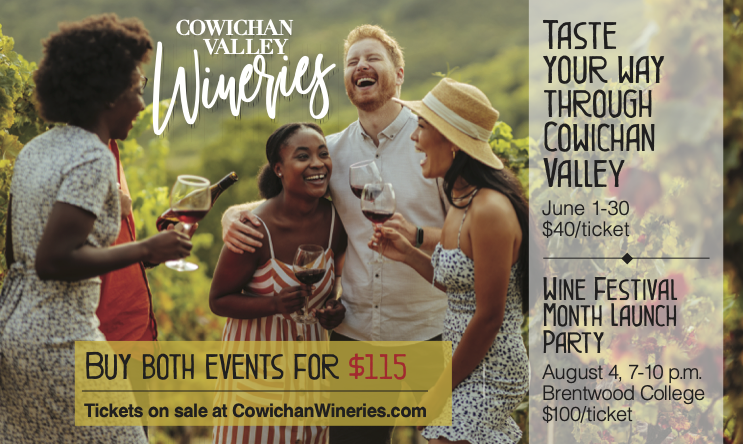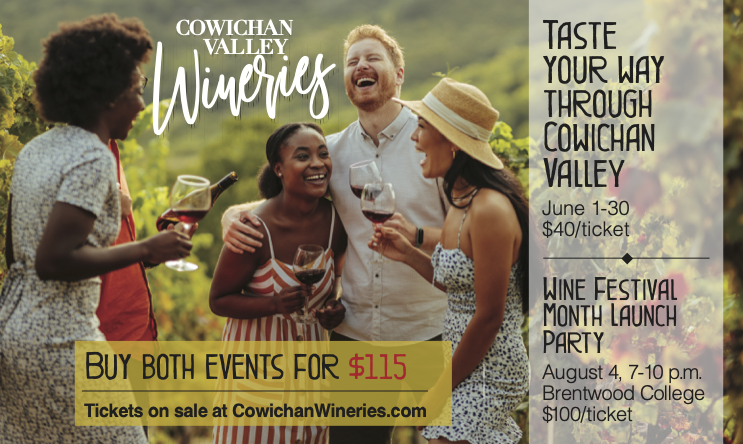 STORIES WE'RE WORKING ON:
Fort Berens
Cowichan Wine Month
(Brentwood Kick off Aug 4)
An August Holiday…