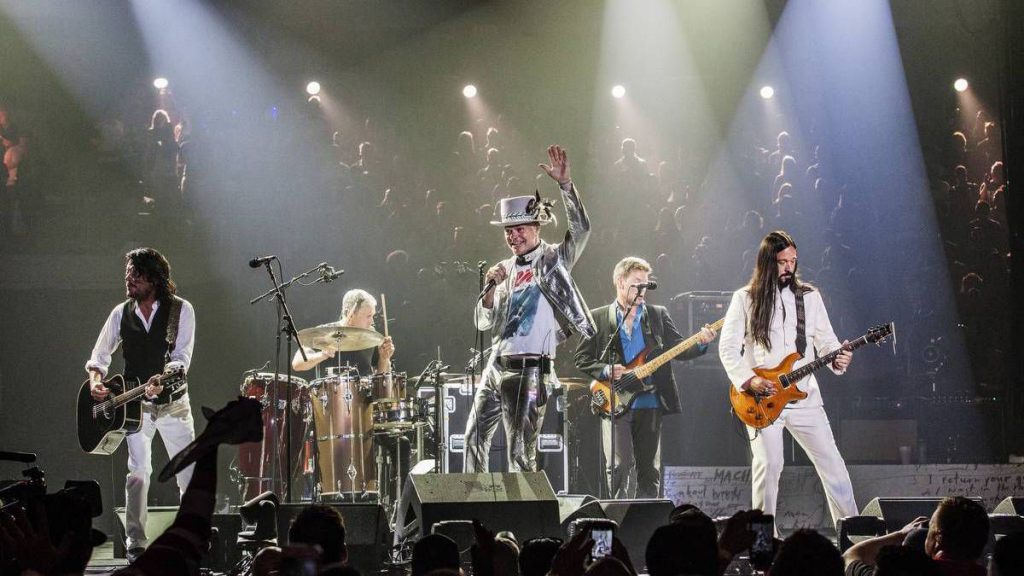 TWO hours of non stop music.
Starting with a salute to The Hip who played their last gig on Aug 20, 2016…
Gotta Serve Somebody from Dylan's Slow Train  Running which  was released Aug 20, 1969
Celebrate Robert Plants Birthday in 1948..From Led Zeppelin through to today.
Isaac Hayes has a birthday Saturday..so I went looking for songs he co-wrote with David Porter.  Hey,  it's a Sam and Dave/Shaft Love in.
John Hiatt – another Bday boy.
We lost the last Everly Brother Don, a year ago so we salute him/them
NEW tracks from
La Marisoul Hernandez, James Taylor, Brandi Carlile, Chaka Khan
Tedeschi Trucks
Lake Street Dive – Interview guest Sept 10th
Jon Batiste
Mariel Buckley – Next Weeks Guest
Natalie Taylor/Donovan Woods,
Tami and Willie
Ariel Posen
Iskwe and Tom Wilson.
And classic tracks from The Faces,  a full-on boogie set with John Lee Hooker
Backed by  Ry Cooder and  Clapton / The Rolling Stones.
Bruce the Boss, Jackson Browne and Bonnie Raitt – a boogie version of Highway 61 Live
Enjoy!
-TDM
PLAYLIST:
| | | |
| --- | --- | --- |
| Wheat Kings | The Tragically Hip | Yer Favourites |
| Gotta Serve Somebody | Bob Dylan | Slow Train Coming |
| Big Yellow Taxi (live) | LaMarisoul, James Taylor, Chaka Khan, Brandi Carlile | Joni 75 |
| Gravity | Tedeschi Trucks Band | I am the Moon 3: The Fall |
| TDMulligan | Mulligan Stew | @tdmulligan |
| Dream you Home | Iskwe – Tom Wilson | Mother Love |
| Be Enough | Ariel Posen | Downtown EP |
| Ooh La La | Faces | Best of Faces: Good boys when theyre asleep |
| Nick of Time | Lake Street Dive | Fun Machine: The Sequel |
| Mulligan Stew = Year 26 | Coming UP – John Lee Hooker and Ry Cooder | @tdmulligan |
| This is Hip | John Lee Hooker and Ry Cooder | Mr Lucky |
| Boogie Chillin' | The Rolling Stones, Eric Clapton, JL Hooker | Steel Wheels Live |
| Highway 61 (live) | Bruce Springsteen, Jackson Browne, Bonnie Raitt | The Live Series-Under Cover 2 |
| Sweet | Jon Bapiste. Pentatonix. Diane Warren | single |
| Love ain't enough | Mariel Buckley | Everywhere I used to be |
| This is THE STEW – Year 26 | Coming UP -Robert Plant Feature | Check out CKUA 'On Demand' |
| Coming UP – Happy BDay Robert Plant | and Happy BDay Isaac Hayes | and Happy BDay John Hiatt |
| Hey Hey | Led Zeppelin | Led Zeppelin Four |
| Even this shall pass | Robert Plant | Band of Joy |
| Gone Gone Gone | Robert Plant and Alison Krauss | Raising Sand |
| The Price of Love | Robert Plant and Alison Krauss | Raise the Roof |
| The 2022 Mulligan Stew | @tdmulligan | NEXT – The Everly Brothers |
| Til I kised you | The Everly Bros. | The very best of … |
| The Price of Love | The Everely Brothers | In our Image |
| Not in Kansas | The National | I am easy to find |
| Cypress Ave/You came walking down (live) | Van Morrison | Astral Weeks – Live at Hollywood Bowl |
| The Stew – 2022 | @tdmulligan | NEXT – Sam & Dave and Shaft |
| Soul Man | Sam and Dave | Soul Men |
| Hold On I'm Coming | Sam and Dave | Hold On I'm Coming |
| Theme from Shaft | Isaac Hayes | Shaft |
| Thing called Love | John Hiatt | Best of |
| Terry David Mulligan | The Stew Year 26 | @tdmulligan |
| Hang on to me | Natalie Taylor & Donovan Woods | single |
| NEXT – Tami and Willie | Kingmaker | The Stew |
| Beyond the Stars | Tami Neilson | Kingmaker |
| Compared to what | Les McCann & Gene Harris | Les is more |
| | | |