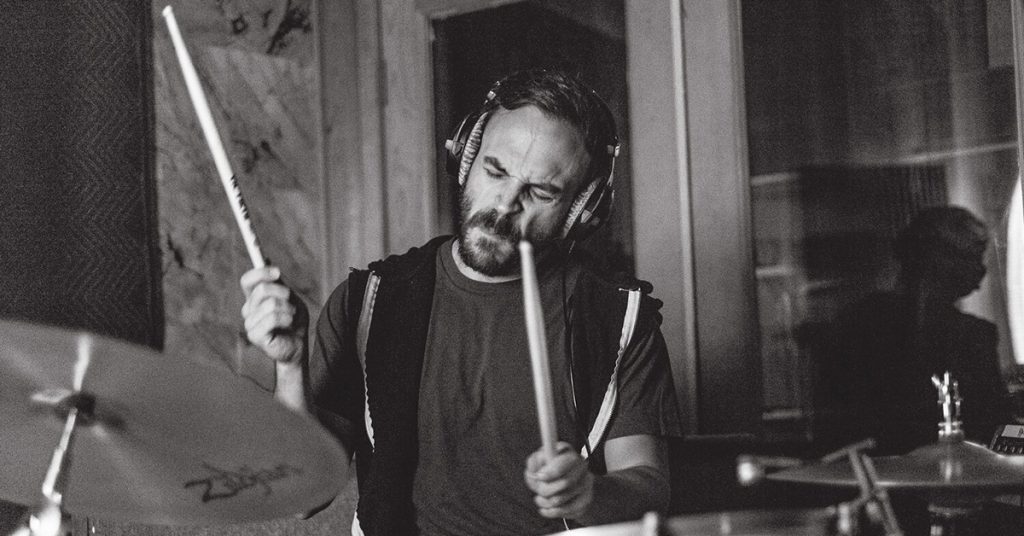 Michael Calabrese.  Original member and drummer return to The Stew. Their new album Fun Machine The Sequel drops Friday.
It's been 10 years since the first Fun Machine album when they played  small noisy bars .  Now, 10 years later on their current tour  this weekend they play Radio City Music  Hall (sold out),  2 nights at Hollywood Bowl and 2 nights at The Fox in Oakland. Plus an Oct 11 date at the Orpheum in Vancouver.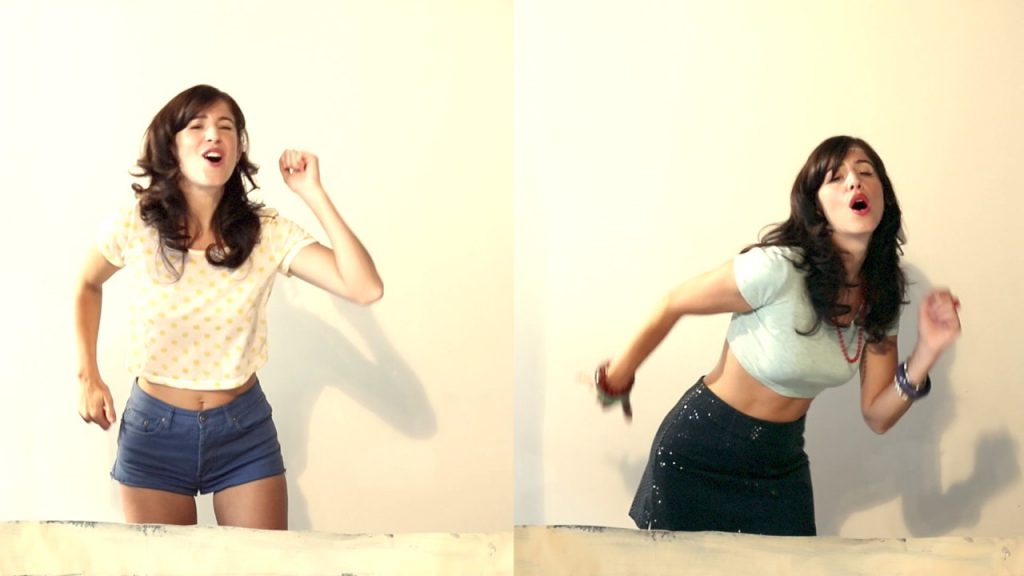 Plus Ann Vriend (now being called AV) is returning to her porch in McCauley area of Edmonton  Sunday afternoon at 2 pm for a free neighborhood show. ( Please take a look at Merch available)
(1/2 block East of Lucky 97)
New single Don't Wait from Everybody Matters is out now.
Saturday Donors on Stew would like early rock, R&B, soul. Lining up James Brown. Sam Cooke, The Killer JLL, Ben E King, The Drifters, Rev Al Green
AND
We play the top three tracks in Q&A Magazines Best British Song of all Time. "The ultimate sonic rendition of what it means to be British"
Bands are Kinks. Beatles and Oasis. 
Can you name the song and order? 
The podcast is the complete Lake Street Dive interview. 
Upcoming guests include 
Ken Ehrlich. Legendary Grammy Producer who wrote album notes for his friend Mac Rebennack and his last new album Things Happen That Way. Lots of Dr John memories. 
Nuela Charles – new album 
Art Bergmann – dealing with loss. 
Joe Keithley – Runs for Re-election 
 Kandle & Neil Osborne – The Family Curse 
PLAYLIST:
| | | |
| --- | --- | --- |
| Mulligan Stew | Terry David Mulligan | Ann Vriend and Lake Street Dive |
| I want you back | Lake Street Dive | Fun Machine – EP |
| Who's foolin' Who | Ann Vriend | Everybody Matters |
| I've got to get to you | Dion. Boz Scaggs | got to get to you |
| Sailin' Shoes | Joey Landreth | All that you dream |
| Today's guests Ann Vriend & Lake Street Dive | Mulligan Stew Year 26 | @tdmulligan |
| Love and Happiness | Rev. Al Green | I'm still in love with you |
| The Stew | TDMulligan | playlist at mulliganstew |
| Tutti Fruiti | Little Richard | Little Richard |
| TDM | Coming UP Jerry Lee, Ben E King. Drifters | @tdmulligan |
| Spanish Harlem | Ben E King | Spanish Harlem |
| CKUA Mulligan Stew | Guests: Ann Vriend | & Lake Street Dive |
| This Magic Moment | The Drifters | Golden Hits |
| QMag Best Brit song of all time | a song that says/feels what it means to be British' | We play the Top Three |
| WonderWall | Oasis | What's the Story (Morning Glory) |
| Waterloo Sunset | The Kinks | Picture Book |
| A day in the Life | The Beatles | Sgt Pepper |
| Coming UP | Lake Street Dive | New Album Fun Machine: The Sequel |
| Out of sight | James Brown and the Famous Flames | Star Time |
| Bring it on Home | Sam Cooke (with Lou Rawls) | Best of |
| Next on Hour Two of The Stew | New Dr John &classic Neville Brothers | Interview with Lake Street Dive |
| Sleeping dogs best left alone | Dr John | Things Happen That Way |
| VooDoo | The Neville Brothers | Yellow Moon |
| Goodbye Jimmy Reed | Bob Dylan | Rough and Rowdy Ways |
| Love and Affection | Joan Armatrading | Joan Armatrading |
| High and Lonesome | Robert Plant & Alison Krauss | Raise the Roof |
| TDMulligan | Welcomes Ann Vriend and Lake Street Dive | @tdmulligan |
| Requests [email protected] | NEXT Ann Vriend & Lake Street Dive | Interviews and new music |
| Ann Vriend Interview | 2PM Sunday Free Concert on her porch | near East of Lucky 97 |
| Don't Wait | AV – Ann Vriend | Everybody Matters |
| Never make your move too soon (live) | BBKing. The Crusaders. Royal Phil. | Royal Jam |
| Michael Calabrese Interview | Lake Street Dive | Playing tonight Radio City Music Hall |
| Nick of Time | Lake Street Dive | Fun Machine – The Sequel |
| Michael Calabrese Interview | Complete interview on | Mulligan Stew Podcast |
| Linger | Lake Street Dive | Fun Machine – The Sequel |
| Michael Calebrese Interview | Complete Int on Mulligan Stew Podcast | Album Fun Machine – The Sequel |
| Automatic | Lake Street Dive | Fun Machine – The Sequel |
| | | |