Both living large on the CKUA Top 30.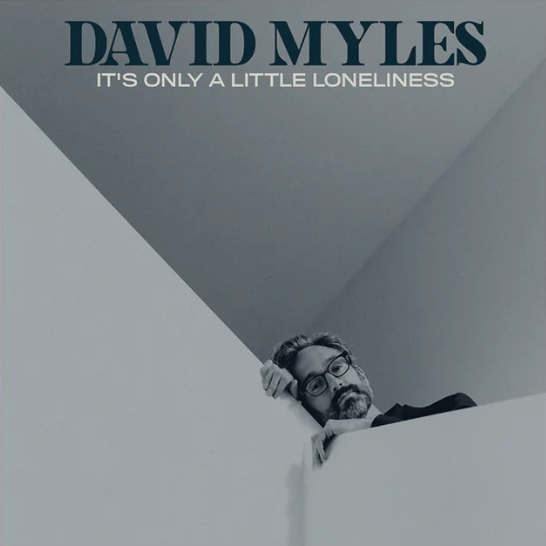 David Myles you all know from his four years as a host/producer on CKUA (Myles from Home) and his now 15 album career as a prime singer/songwriter.
He departed Myles from Home because he needed the time to construct,  produce and tour his new album It's just a little loneliness.
Have a listen, you're going to love these songs. 3 of them are instrumentals, including the title track.
David talks about what he learned from his four years with us and how it affected his music going forward. He waxes on the "community" that is CKUA. From announcers, library to volunteers and audience.
(the complete interview is up now on the Mulligan Stew Podcast and the full video is on the tdm YouTube channel)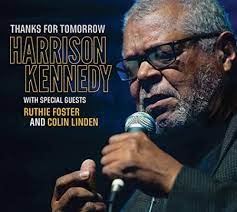 Harrison Kennedy – zoomed in from his home in Hamilton. We covered a lot of his life span,  about how fortunate he was that his family moved from the US into Canada, how he created his solo career, working with Colin Linden and Ruthie Foster on his latest album Thanks for Tomorrow.
He's blown away by the plays he's getting out West, especially at CKUA.
Harrison tells us of when he became aware of racism in all its forms and how he dealt with it.
His Hamilton buddies were from  Scottish, Croatian, Italian families and they watched over this young African-American as he grew through his teen years.
"how lucky was I to be in Canada!!"
All of those years, all that life learning shows up in these songs. We welcome Harrison Kennedy to The Stew.
The complete interview can be heard on The Mulligan Stew  Podcast and the video (plus a song he played as we signed off) can be enjoyed on the Terrydavidmulligan YouTube channel.
Our donor is Suzanne,  a Canadian living in Houston..so we've got some Texas tunes incoming.
Thanks All – Play it for David
PLAYLIST:
| | | |
| --- | --- | --- |
| Mulligan Stew | Terry David Mulligan | CKUA Radio |
| little drummer | son little | like neptune |
| you win again | fats domino | hank williams according to the blues |
| hell to pay | boz scaggs and bonnie raitt | a fool to care |
| cry to me | ian moore | the noble art |
| saved (acoustic) | jann arden | Happy (deluxe) |
| TDMulligan – The Stew | Special guest this hour David Myles | new LP – Its just a little loneliness |
| The Ice Queen | Sue Foley | The Ice Queen |
| Got to move | Fleetwood Mac (the original) | Fleedwood Mac |
| lonely teardrops (live) | Bruce Springsteen | The live series – songs under cover Vol 2 |
| The Stew – Year 26 | TDMulligan | Guest: David Myles |
| David Myles Interview | album – Its just a little loneliness | complete interview on podcast |
| mystery | david myles | its just a little loneliness |
| David Myles | Interview | with tdm |
| It's only a little loneliness | David Myles | Its only a little loneliness |
| David Myles Interview | complete interview on Mulligan Stew Podcast | and video interview you tube channel |
| Make Believe | David Myles and Rose Cousins | Its only a little loneliness |
| David Myles Intereview | complete interview on Mulligan Stew Podcast | and video version on our you tube channel |
| walk with me | David Myles | Its only a little loneliness |
| This is Mulligan Stew with tdm | Guest this hour | Harrison Kennedy |
| Lucky old Sun | Willie Nelson, Lyle Lovett | Matt Rollings Mosiac |
| Hot or what | Mark Knopfler | Studio albums 2009-2018 |
| Land of .. | St Germain | Tourist (remastered) |
| The Stew with tdmulligan | Special Guest Harrison Kennedy | Coming Up |
| and if Venice is sinking .. | Spirit of the West | Faithlift |
| Birthday song | Amanda Anne Platt | Amanda Anne Platt |
| Coming UP | Harrison Kennedy Interview | Thanks for Tomorrow |
| mixed up shook up girl | Mink DeVille | Mink DeVille |
| The Stew | NEXT Harrison Kennedy | But first |
| Long Grey Mare | Fleetwood Mac | men of the world |
| Harrison Kennedy Interview | New Album Thanks for Tomorrow | with TDMulligan |
| Thanks for Tomorrow | Harrison Kennedy – Colin Linden | Thanks for Tomorrow |
| Harrison Kennedy Interview | Complete Interview on | Mulligan Stew Podcast |
| All I need is you | Harrison Kennedy & Ruthie Foster – Colin Linden | Thanks for Tomorrow |
| Harrison Kennedy Interview | Complete Interview on MS Pocast | and tdm you tube channel |
| Crazy Love | Harrison Kennedy | Thanks for Tomorrow |
| Thank you for listening | Harrison Kennedy featured on | Podcast and You Tube |