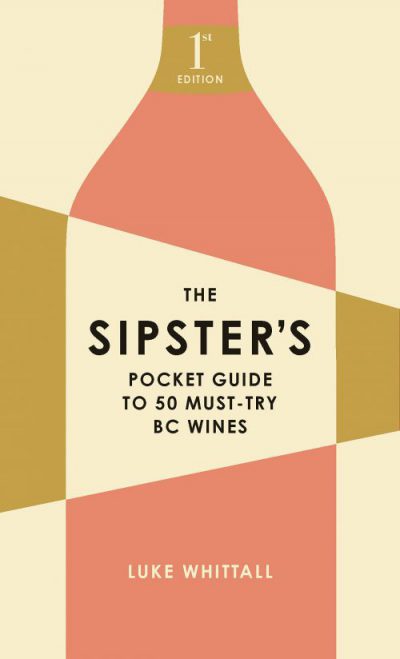 Luke  Whittall – The Sipster's Pocket Guide to 50 Must-Try BC Wines
THE SHOW
Confession Time. I'm half  a year late in getting this story to you.
Then one day, not too long ago a book arrived. Quietly.  On  a Tuesday!
It was smaller than most because it's a pocketbook. Meant to be carried in a shoulder bag, glove compartment or back pocket.
The author is Luke Whittall. His first books were Valleys of Wine: A Taste of British Columbia's Wine History and The Okanagan Tour Guide with John Schreiner.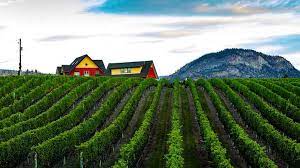 He's currently a wine instructor at Okanagan College and is involved with a valley wine.
Personally, Luke continues his own wine training with WSET.
The Sipster's Guide will surprise you.
It contains none of the usual tasting notes,  growing season info,  cellar hacks or wine scores.
It speaks to all in a language they can understand. Without dumbing down the knowledge.
And pairing?
You can choose a wine to  match your attitude. From happy to herbal.  From rock star to romantic.
The front inside cover has 50 choices.
Luke's writing is such a surprise. For example, he doesn't just sip and spit…
After opening a bottle, Luke lets it breathe while he cooks dinner or lunch to match the wine. Smart!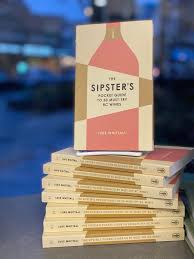 It's a great read and a perfect gift for giving.
To yourself and those wine fans around you.
Sipster's Guide Vol 2 comes out in the Spring!!
Luke has started a podcast.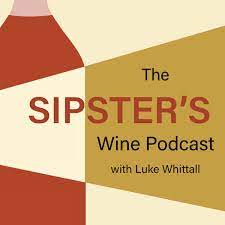 You can find him on line at
@winecountrybc
STORIES WE'RE WORKING ON:
The Launch of Q&A wines.
Tony Stewart and Winemaker Jamie Dowell
Lake Sonoma and Plume
Holiday Wine Gifts
Wine Diva List Time
Hester Creek