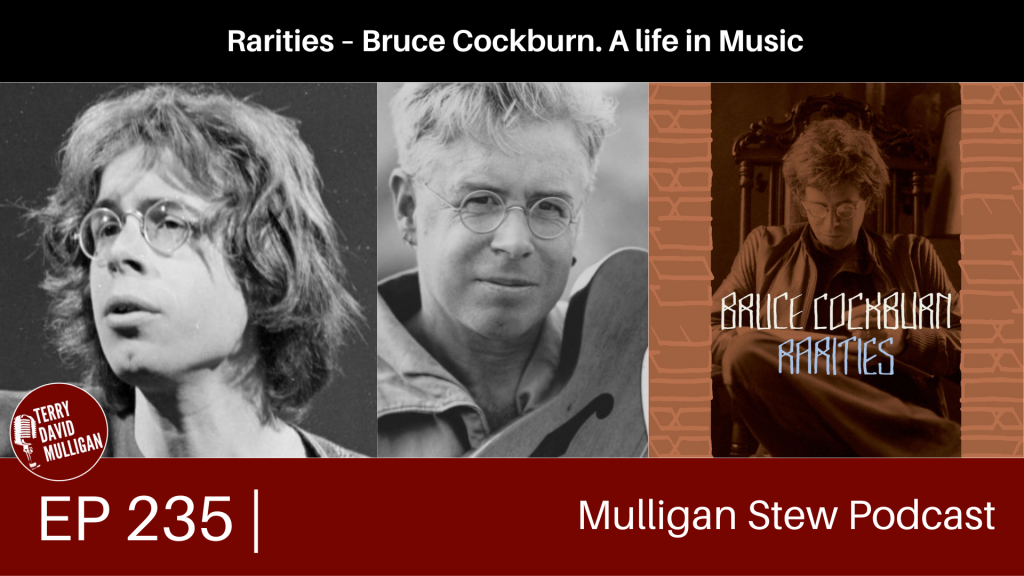 Two Words. Bruce Cockburn.
Having sold more than nine million albums worldwide, acclaimed songwriter, performer, author, and activist Bruce Cockburn is a member of both the Canadian Songwriter and Canadian Music Hall of Fame, a winner of Folk Alliance's People's Voice Award, as well 13 JUNO Awards.
Bruce  Cockburn has written almost 400 songs. Released 34 albums over a 50 year span. Who better to gather up his rarities and present them as partners with his hits? The man has rarities.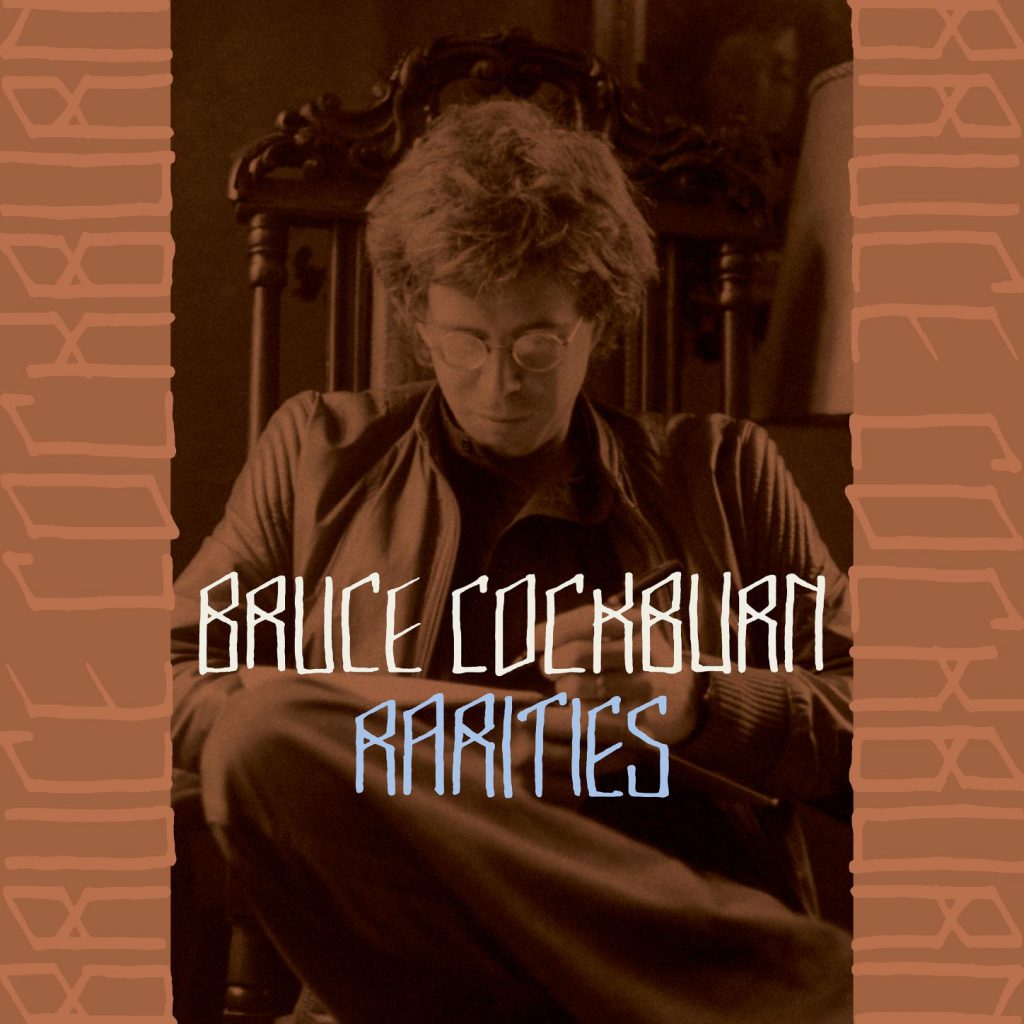 His new album RARITIES  contains music for a film (Going down the Road)
Music honoring Mississippi John Hurt, Kenji Miyazawa, William Hawkins, Gordon Lightfoot, Pete Seeger, Mississippi Sheiks, etc.
Unreleased demos and music for benefits.
AND  many stories.,
It's basically a mini-history of Bruce Cockburn's place in Canadian music.
We also talk about his next new album – O Sun O Moon ( May).
His Tour dates through Canada in February
And his connection to Joni Mitchell.
Bruce Tour Dates
Feb 2 – Royal Victoria
Feb 4 – Centre Theatre Vancouver
Feb 5 – Community Theatre Kelowna
Feb 6 – Singer Calgary
Feb 8 – Winspear Edmonton