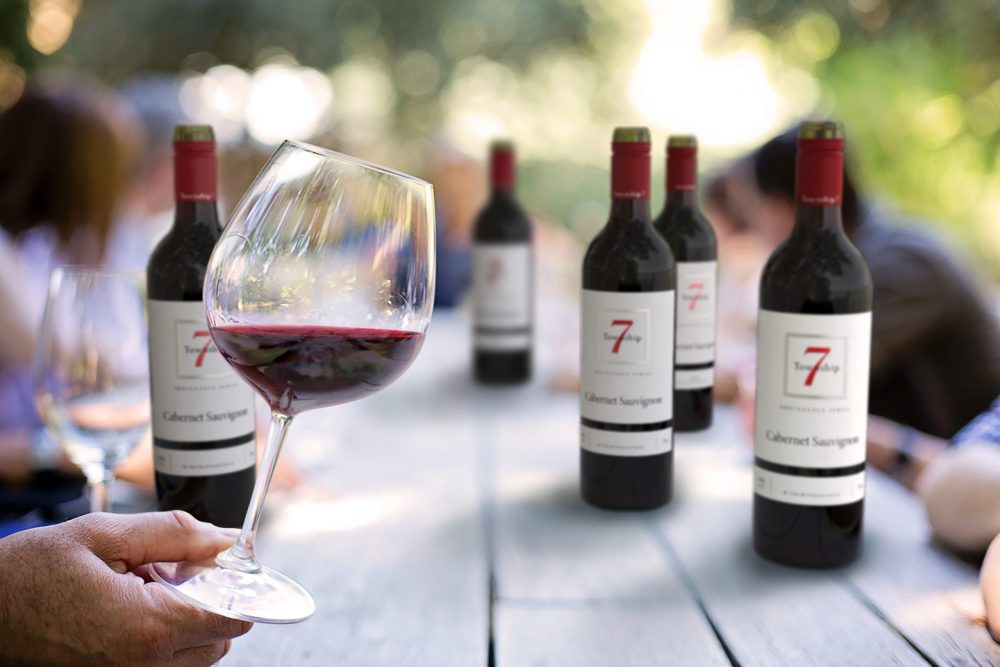 New Releases from Township 7 and Hester Creek
THE SHOW
We have several friends on board this week.
Mary McDermott – Winemaker at Township 7 (Naramata and South  Langley)
Mark Hopley and Adair Scott – Winemaker (Hester Creek) and Executive Chef (Terrafina Restaurant – Golden Mile)
They bring with them tales of the 2022 vintage season and the resulting harvest. How can we forget the miserable Spring? Wet, foggy, windy, and with no sign of Sun. I kept hearing cautionary remarks that "if we don't get Sun soon there will be no growing season".
The Sun did show itself in a big way and the season turned out to be over the top. Depending on where you were growing.
Mary McDermott brings three of her new releases today
New winter releases

2020 Provenance  Series Chardonnay SRP $25.97 (half in French Barriques and half in Stainless Steel) Rich. Intense. Vanilla/Peach/Spice
2020 Provenance Series Cabernet Sauvignon SRP $33.97 2 vineyards. (French Oak. 1/3 new) ripe black fruit  and cherries, caramel.
2020 Benchmark Series Pinot Noir SRP $41.97 Handpicked in OK Falls. (Neutral French Oak) Dark fruit and tannins. Earthy.

New for Township 7 in 2023 – planting more Pinot Noir at their South Langley vineyard for the popular Seven Stars sparkling wines.
new releases coming out – seven stars 2019 Polaris Blanc de Blancs, plus several others this spring and later this summer
new events coming up: Love is Blind Valentine's weekend (Feb. 11 & 12th) at both South Langley and Naramata Bench wineries

blind wine tasting of four wines (choose from sparkling, all white or all red) includes charcuterie and sweets,
only $36.97/person, contact is  

[email protected]

for reservations or bookings available online shortly)
Mark Hopley Winemaker at Hester Creek Estate  (Golden Mile)
Adair Scott – Chef at Terrafina Restaurant at Hester Creek
Any opportunity I get to pair food and wine in an engaged conversation is a good day.
As Mark was taking us through the growing/vintage  season I had a thought to ask Chef Adair about how that same season affected his menu and recipe choices.
Many guests have talked about how the best pairing is if the grapes, fruit and vegetables are all grown in the same soil it's a win/win.  Well,  these two artists get to pair like that every season.
As Mark took us through the wines, Chef paired his menu choices to create a seamless dining experience.
Winemaker Mark Hopley presented his next three releases
2021 Character Red. Handpicked Oliver fruit. A much-loved blend of Merlot, Syrah, Petit Verdot, and Malbec. There's a unique Merlot clone in there as well, originally from Italy. (Thank you Joe) 8 months in American and French Oak. Blueberries, blackberries, white pepper, and sage on the nose.
Palate bursts in your mouth with a  blend of cherry, acidity, smoke, and vanilla.  Here's the best part – priced under $20 (BC + taxes)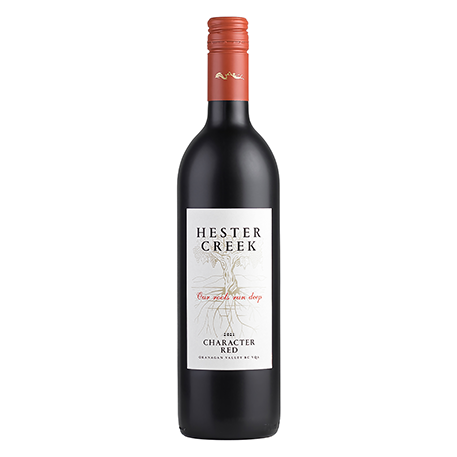 2020  Old Vines Merlot.  A Golden Mile Estate Exclusive. Handpicked, hand sorted, soaked on the skin for 3 days, aged 18 months in French barrels.
The result? On the nose cocoa, cherries, and plum. The palate combines dark fruit and cocoa. Layers of "everything". Lots of tannin, acidity, and texture.$27.99(BC + taxes)
2020 Old Vine Cabernet Franc.  These over 50-year-old vines have established what they are and what they'll produce. Those roots have grown deep in the Golden Mile soils which produce beautifully concentrated fruit.  Aged 8 months on mostly French Oak. Anise and ripe blackberry on the nose. The palate presents ripe blackberries, vanilla, toast, and a beautiful balance. All elements get a chance to shine. An amazing $27.99 (BC+ taxes)
My thanks to Mark and Chef. See you in the Spring.
STORIES WE'RE WORKING ON
The Five Bottle Bar
Eau Claire Distillery
Blue Grouse
Victoria Whisky Fest
Kimberly Hundertmark – New GM
At Okanagan Wine Festivals